Falmouth Week at The Working Boat
---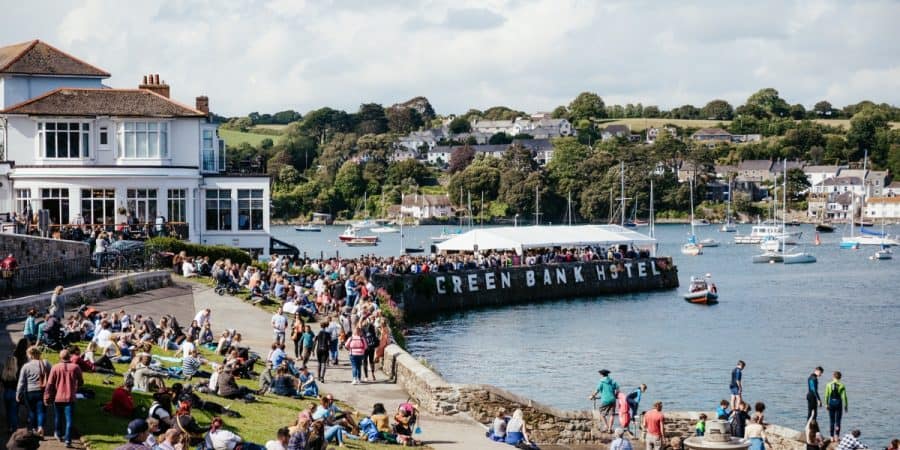 We can't wait for our favourite festival of the year! Falmouth Week is back this August and this time we're celebrating on our private quay.
We are once again proud sponsors of Falmouth Week, and with enviable views over the harbour to watch the yachts racing, our marquee will host various events throughout the week whilst providing a hub for sailing activities. From Friday 9th through to Sunday 18th August, we will be open from midday – 11pm every day.
The Working Boat chefs will be cooking up a storm with our new events menu, which includes scrumptious homemade pizzas fresh from our outdoor pizza oven. Expect performances from the likes of Ten Bob Notes, Me and The Devil, The Oggymen, Falmouth Soul Sensation, plus so much more.
All events are free, and all are welcome. See our breakdown of each day below.
---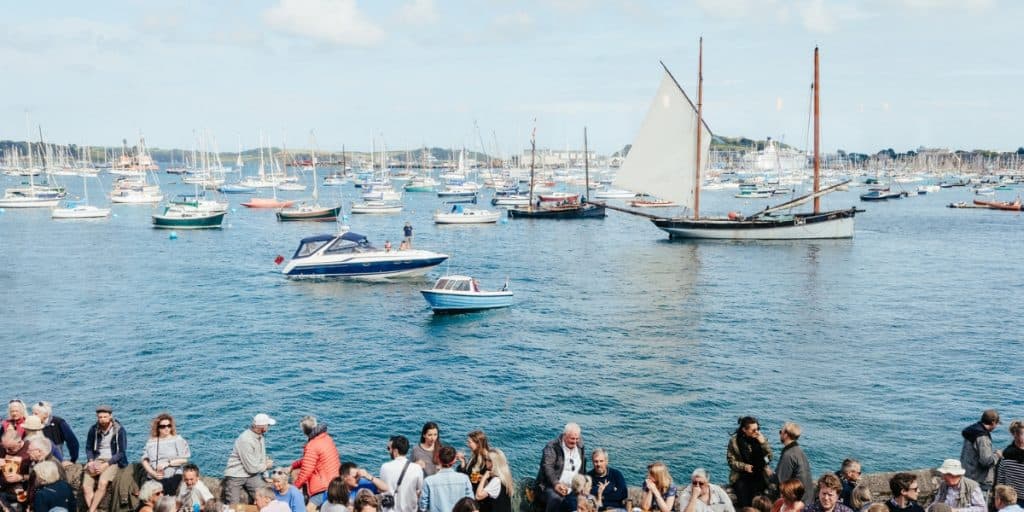 ---
FRIDAY 9TH AUGUST
Did somebody say launch party? Expect live music starting at 8pm with Ten Bob Notes in our events marquee.
---
SATURDAY 10TH AUGUST
Enjoy live rhythm and blues music from Me and The Devil to get you dancing throughout the evening, starting at 8pm.
---
SUNDAY 11TH AUGUST
Helford River Sailing Club & Royal Cornwall Yacht Club race. We will be welcoming acoustic musician Tom Baker to The Working Boat, who will perform in the afternoon between 2pm and 4pm – a real treat! Please note: the marquee is closed and Tom will be performing on our deck outside The Working Boat. Our famous roasts will be served throughout the day and our pub quiz will be held as usual at 7.30pm.
---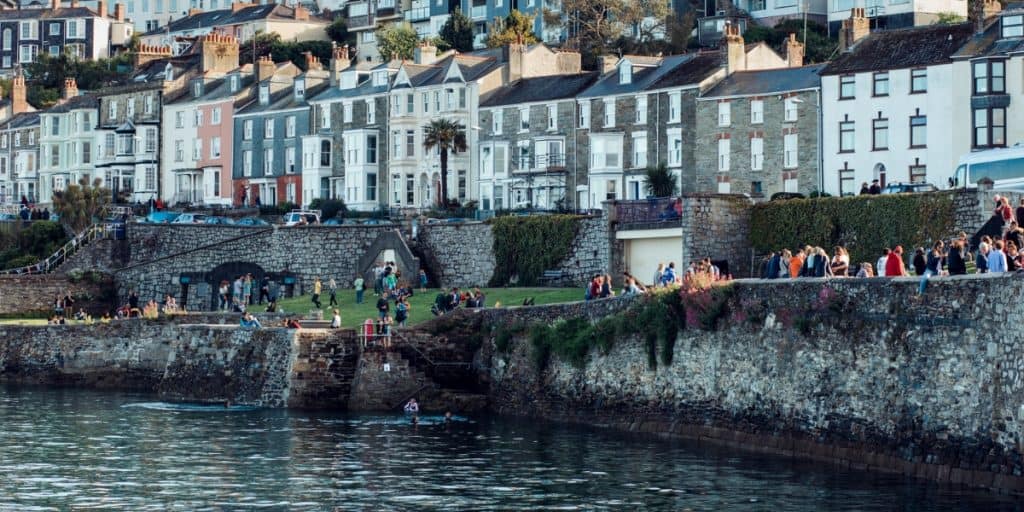 ---
MONDAY 12TH AUGUST
Mylor Yacht Club race. Please note: the marquee is closed for today but we welcome you to enjoy a drink or two in our beer garden or in the pub.
---
TUESDAY 13TH AUGUST
Restronguet Sailing Club race. Please note: the marquee is closed for today.
---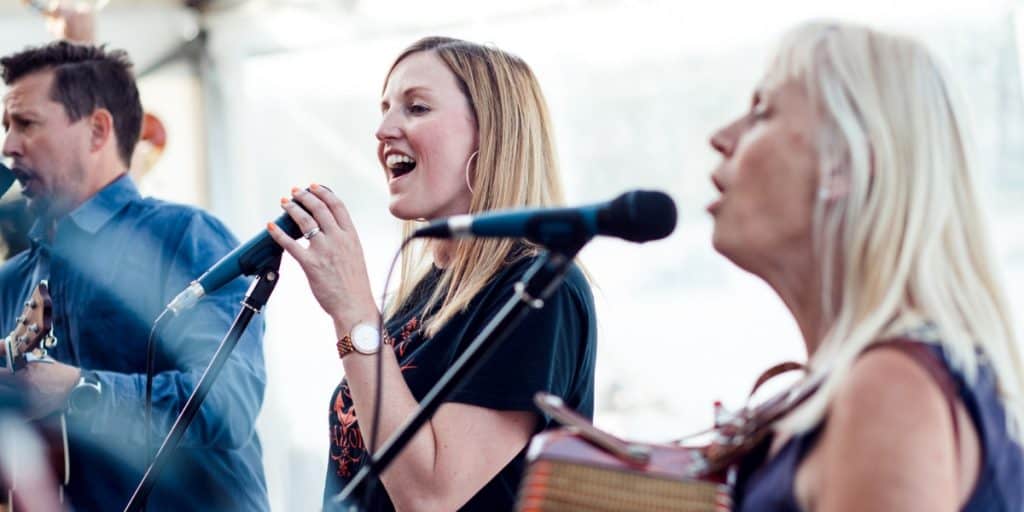 ---
WEDNESDAY 14TH AUGUST
A whole host of celebrations! 'Chefs on the Quay' will take place in our events marquee, providing ticket-goers the chance to indulge in six courses cooked by six prestigious Cornish chefs. We will also have singer songwriter Mog Jones performing from 7pm onwards.
---
THURSDAY 15TH AUGUST
Oggy Oggy Oggy! Local sea shanty group The Oggymen and all female shanty group Femme de la Mer will be providing this evening's entertainment from 7pm onwards. The Royal Cornwall Yacht Club race will also be a wonderful spectacle on Thursday.
---
FRIDAY 16TH AUGUST
St Mawes Sailing Club race. Our marquee will also be hosting live music at 8pm from the legendary ska band Go Go Skank for the spectacular fireworks party across Falmouth harbour. We would encourage you to arrive early to get a prime spot!
---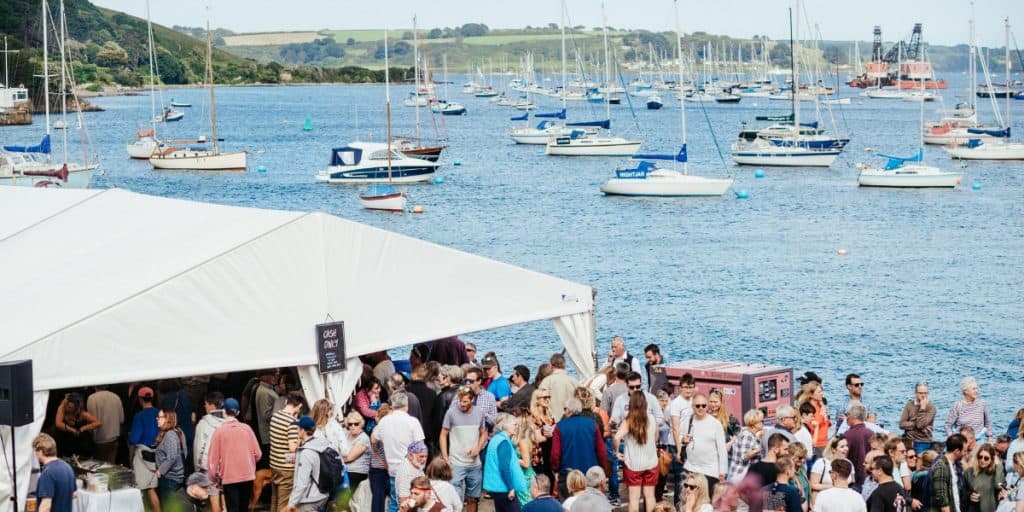 ---
SATURDAY 17TH AUGUST
Flushing Sailing Club race. Start the day off with a leisurely brunch in the pub, and don't miss the chance to dance the night away with the incredible Falmouth Soul Sensation, performing in our marquee from 8pm until 11pm.
---
SUNDAY 18TH AUGUST
Sadly, Sunday will be our Falmouth Week closing party. But don't miss out on the talented Patrick Gilbert performing in the afternoon. Kick back and tuck into a delicious Sunday roast whilst enjoying our fully stocked bar serving cocktails, gin, local ales and more. Please note: the marquee is closed and performances will be held on our deck outside The Working Boat. Our pub quiz will be held as usual from 7.30pm – the perfect way to round off the week.
---
Events in our marquee are free of charge, with the exception of 'Chefs on the Quay.'
The Greenbank Hotel and The Working Boat will be open daily as usual – bookings can be taken by calling 01326 314283.