Beer of the Week: Clwb Tropicana by Tiny Rebel
---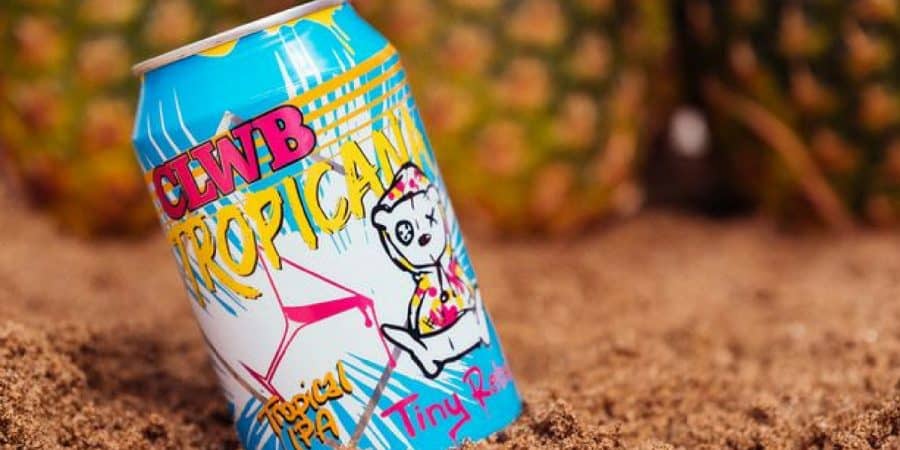 CLWB TROPICANA BY TINY REBEL
We speak with our Assistant Manager Ryan about our new "Beer of the Week": Clwb Tropicana by Tiny Rebel.
"Our beer of the week this week hails from the Welsh town of Newport, created by those clever brewers at Tiny Rebel. Introducing a new favourite… Clwb Tropicana. This punchy tropical IPA is exploding with fruity flavours reminiscent of my childhood favourite juice, Umbongo.
At first sight, this hazy, unfiltered fruit cocktail looks like a glass of your favourite juice drink. On the nose you get strong peach, passion fruit and pineapple, which takes you to a far away holiday destination (of your choice, of course). The taste of the classic fruit salad sweets hit you with a slight alcoholic kick and a bitter spritz which leaves your craving more. Before you know it you're back at the bar ordering your next pint.
Make sure you leave the car at home if you're going to give this drink a session though. At 5.5% ABV, it's deceivingly strong and after you've tried the first, there's no way you won't be back for more!"
---
Fancy one, or two, or 24? Priced at just £4.95 a pint in The Working Boat, get it while it's hot as our guest line is ever changing!
Available from 30th August 2018 until we run out.