---
Sunday Night Quiz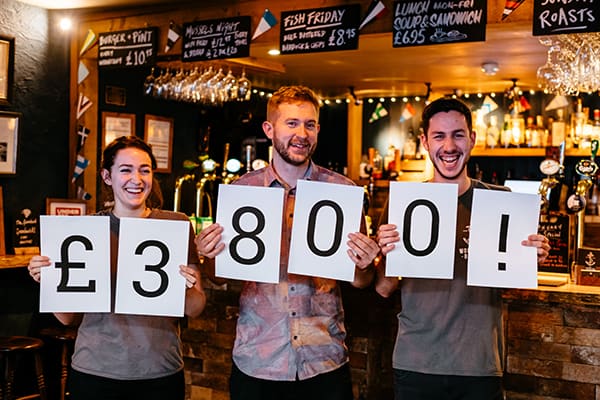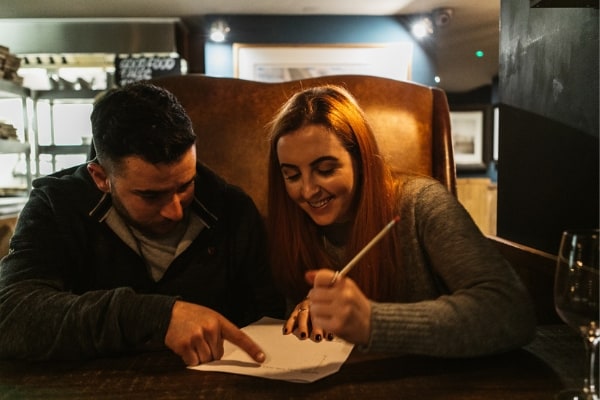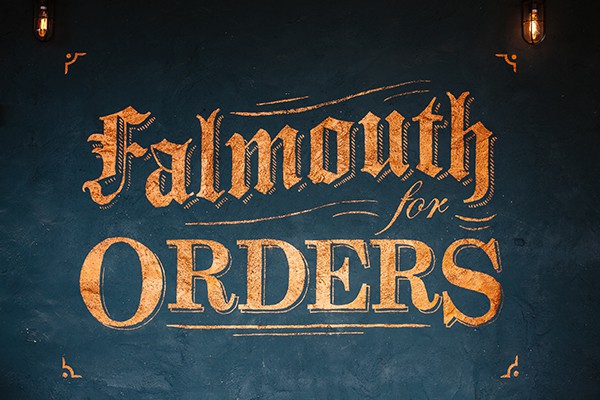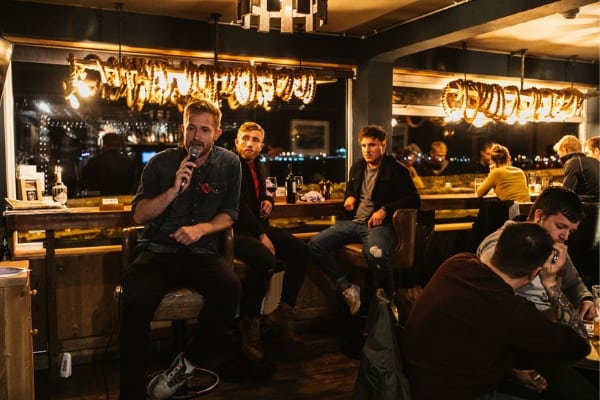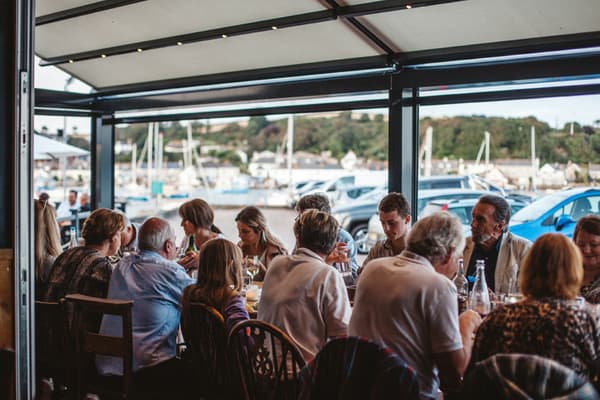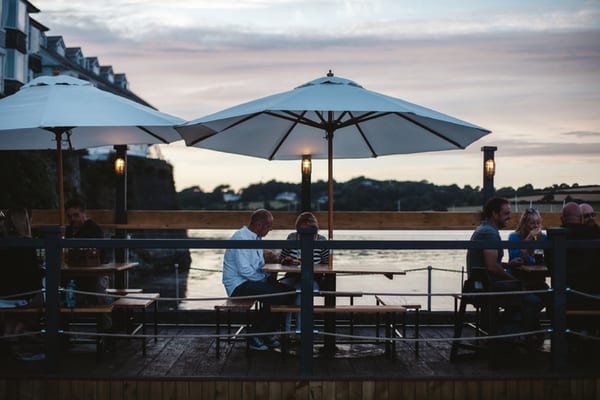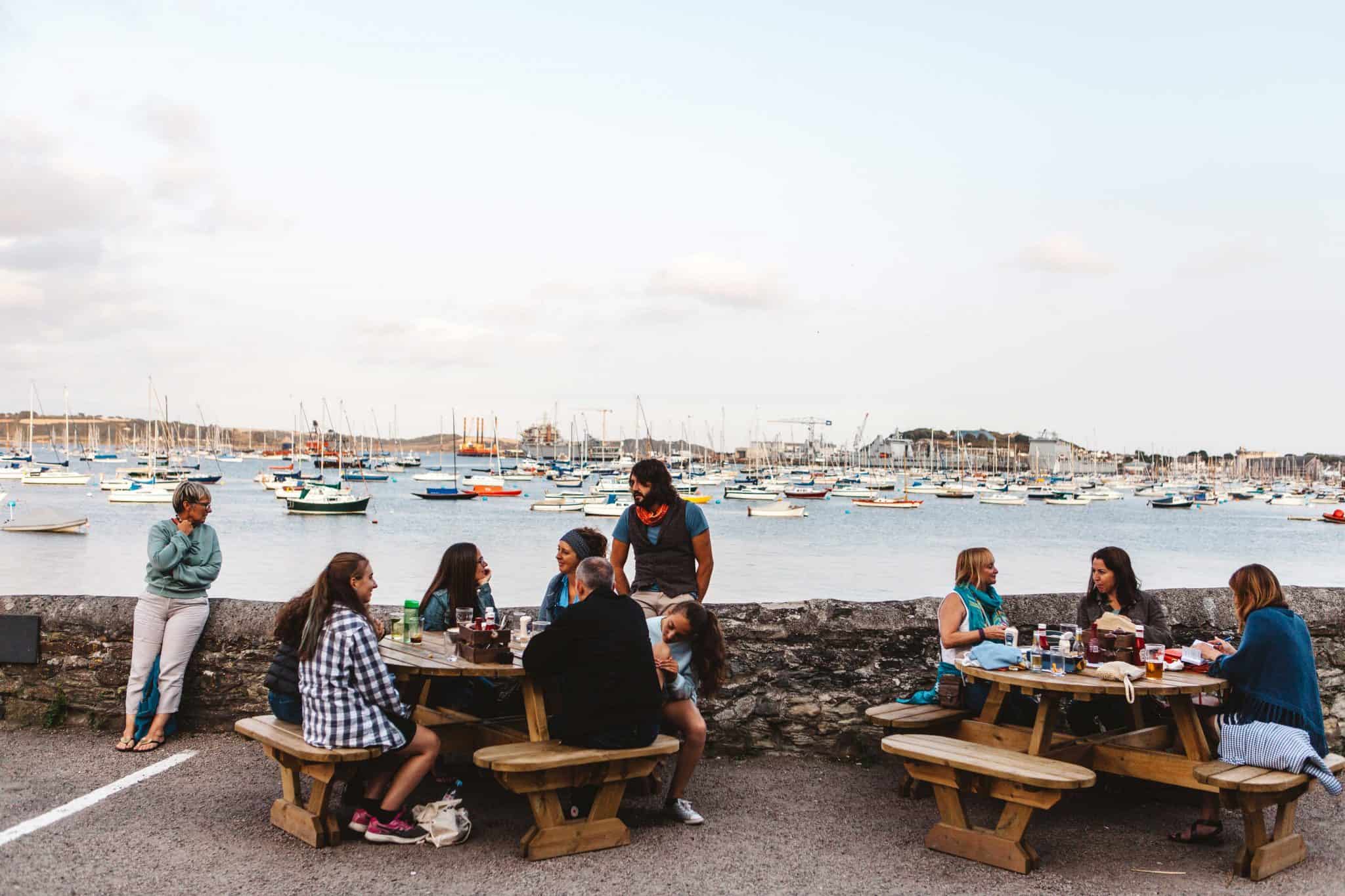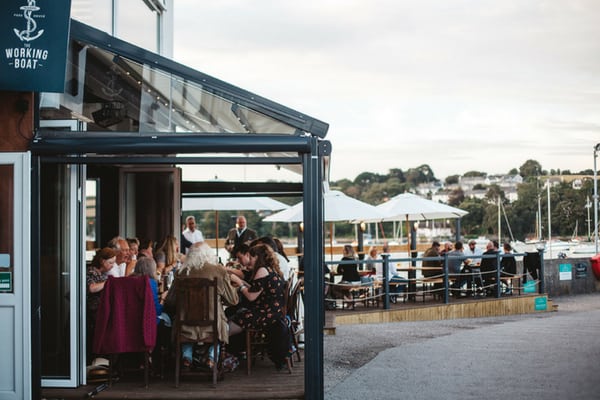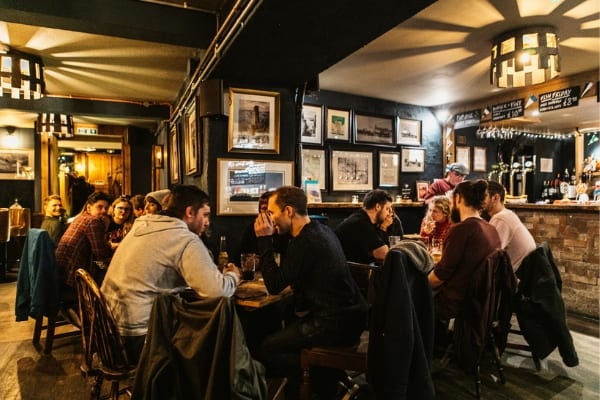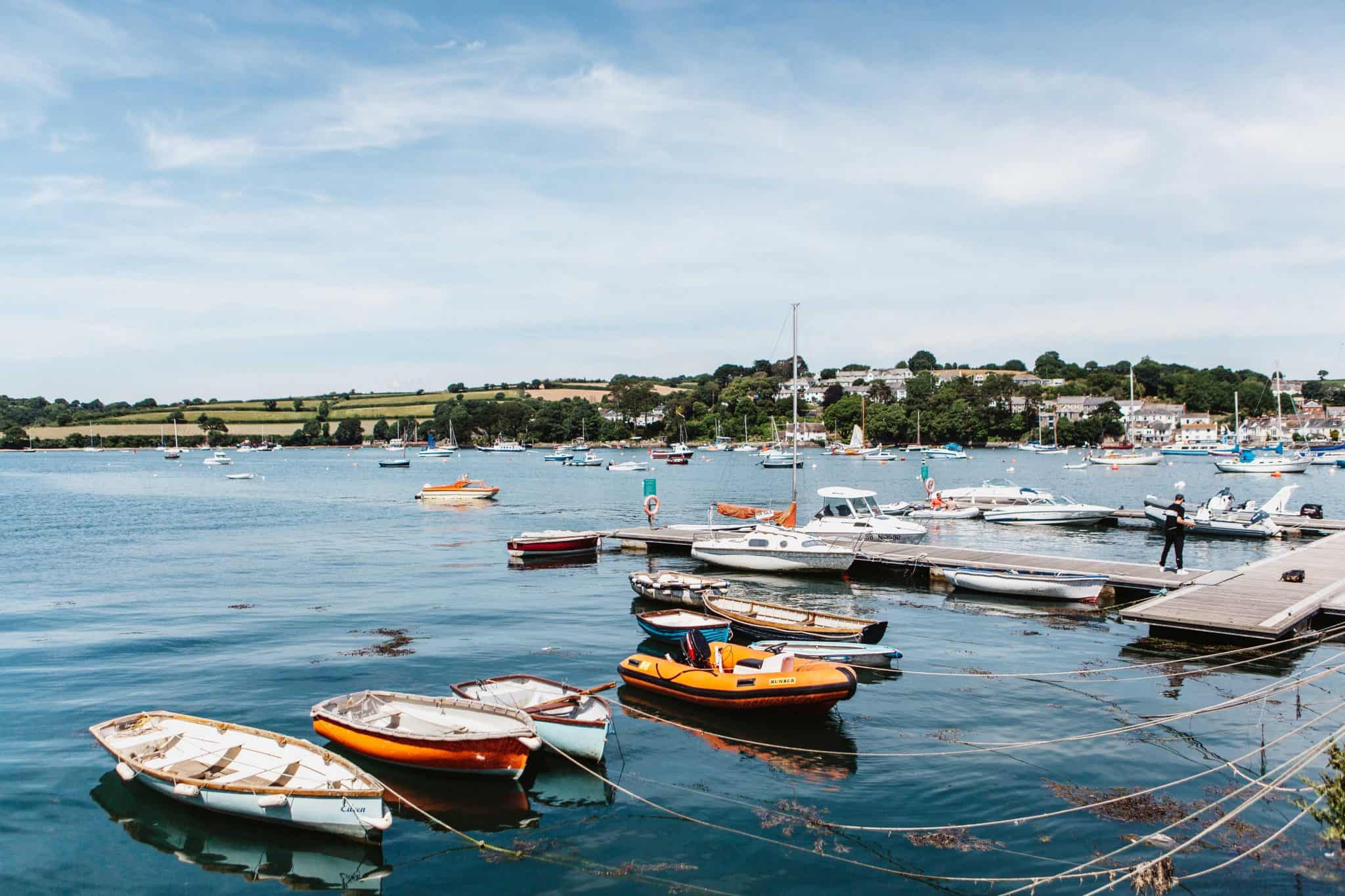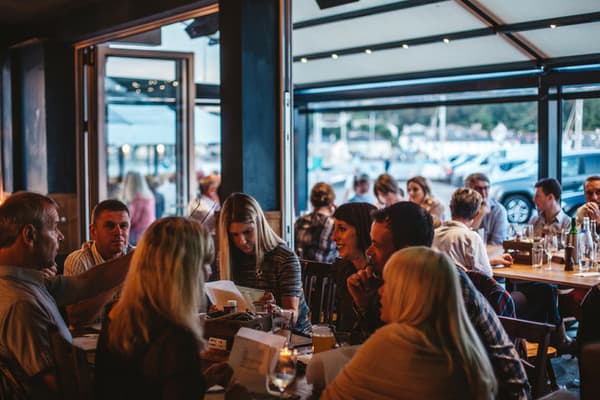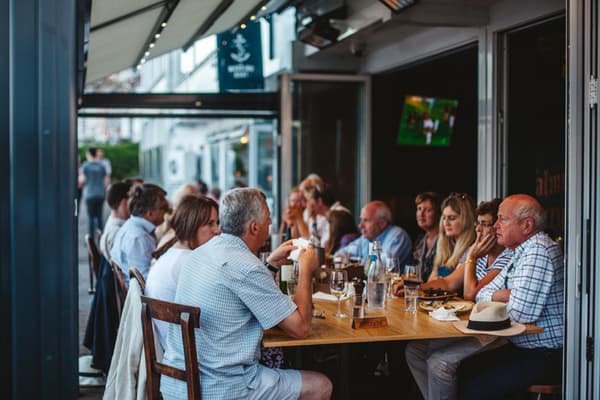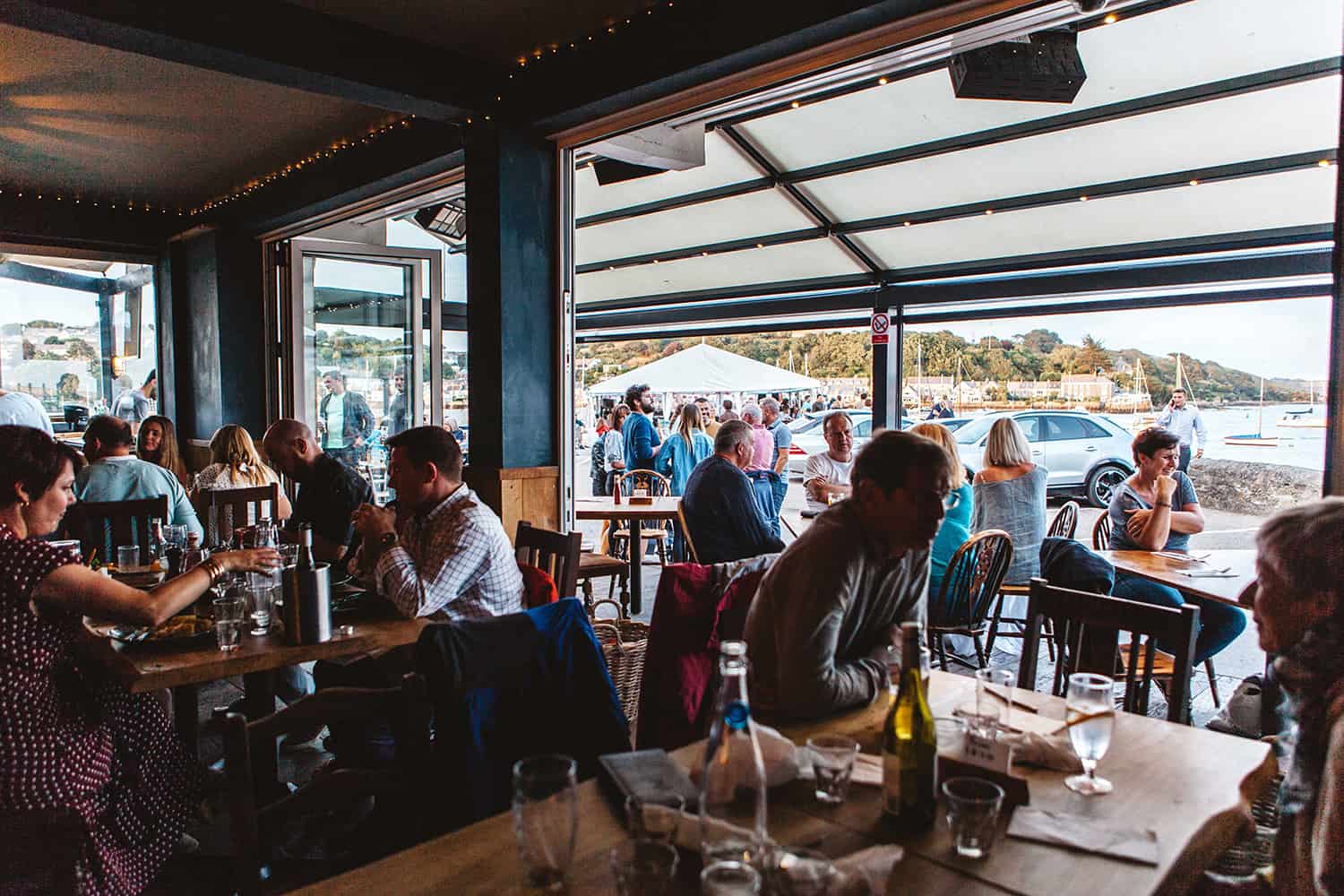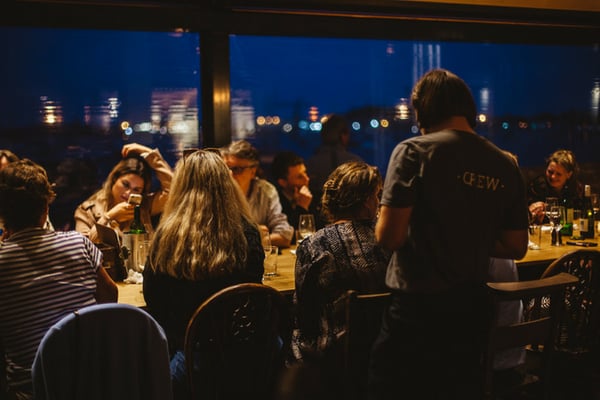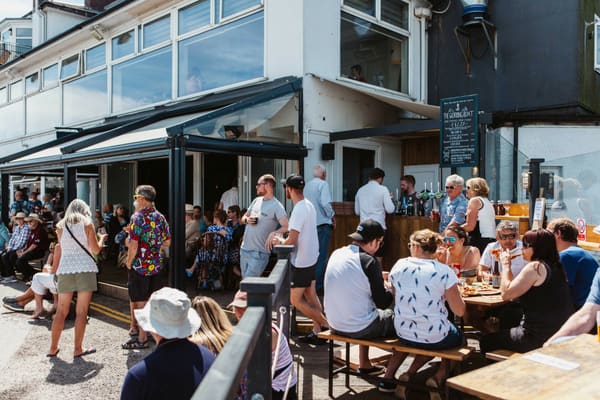 Pub quiz fan? The Working Boat crew host our quiz every Sunday from 7.30pm, with plenty of prizes to be won (including a generous bar tab). Our pub quizzes are free to enter but if you'd like to put an optional donation in our pot, we will be collecting for our chosen local charities each month. These are all suggested by our staff members, as being close to our own hearts. In 2020 we proudly supported:
December: Crisis £270
November: Falmouth Community Football Club £103
October: Parkinson's UK £250
September: Hospitality Action £301
August: Lebanon Emergency Appeal £318
March: Man Down £258
February: Clear £354
Throughout 2021 we are proud to be supporting Hospitality Action – a charity that offers a crucial lifeline to people of all ages, working and retired, from the hospitality industry. Thanks to your generous donations so far, we've already raised £687.
---
Christmas 2021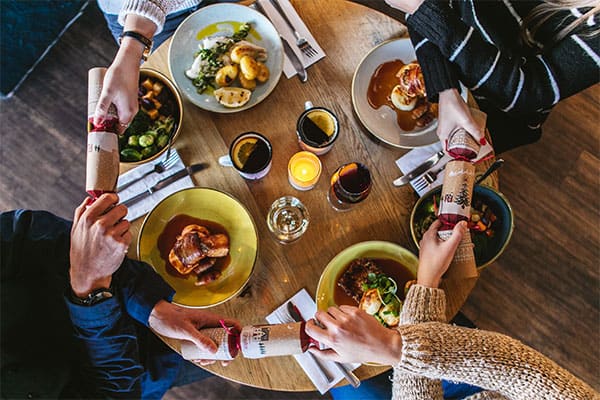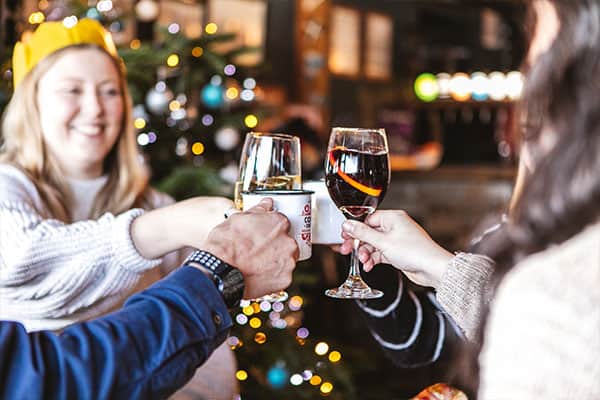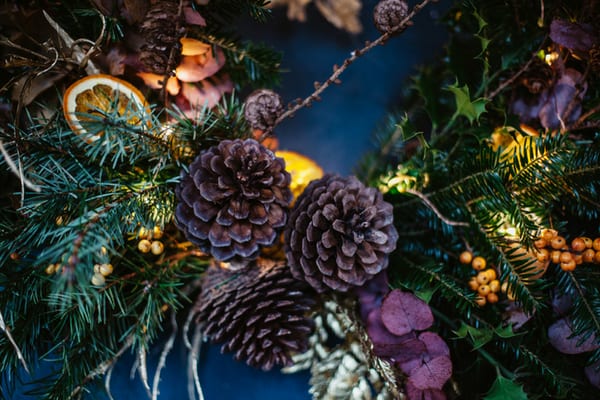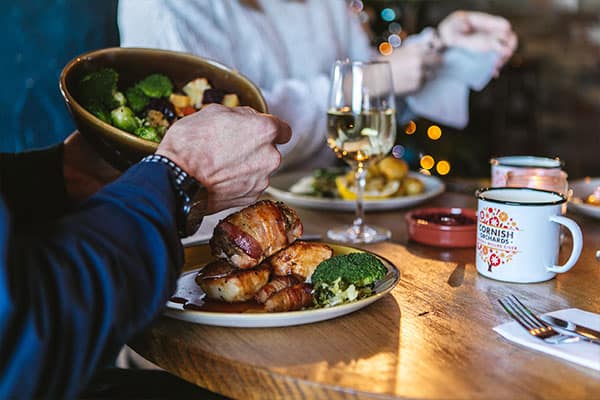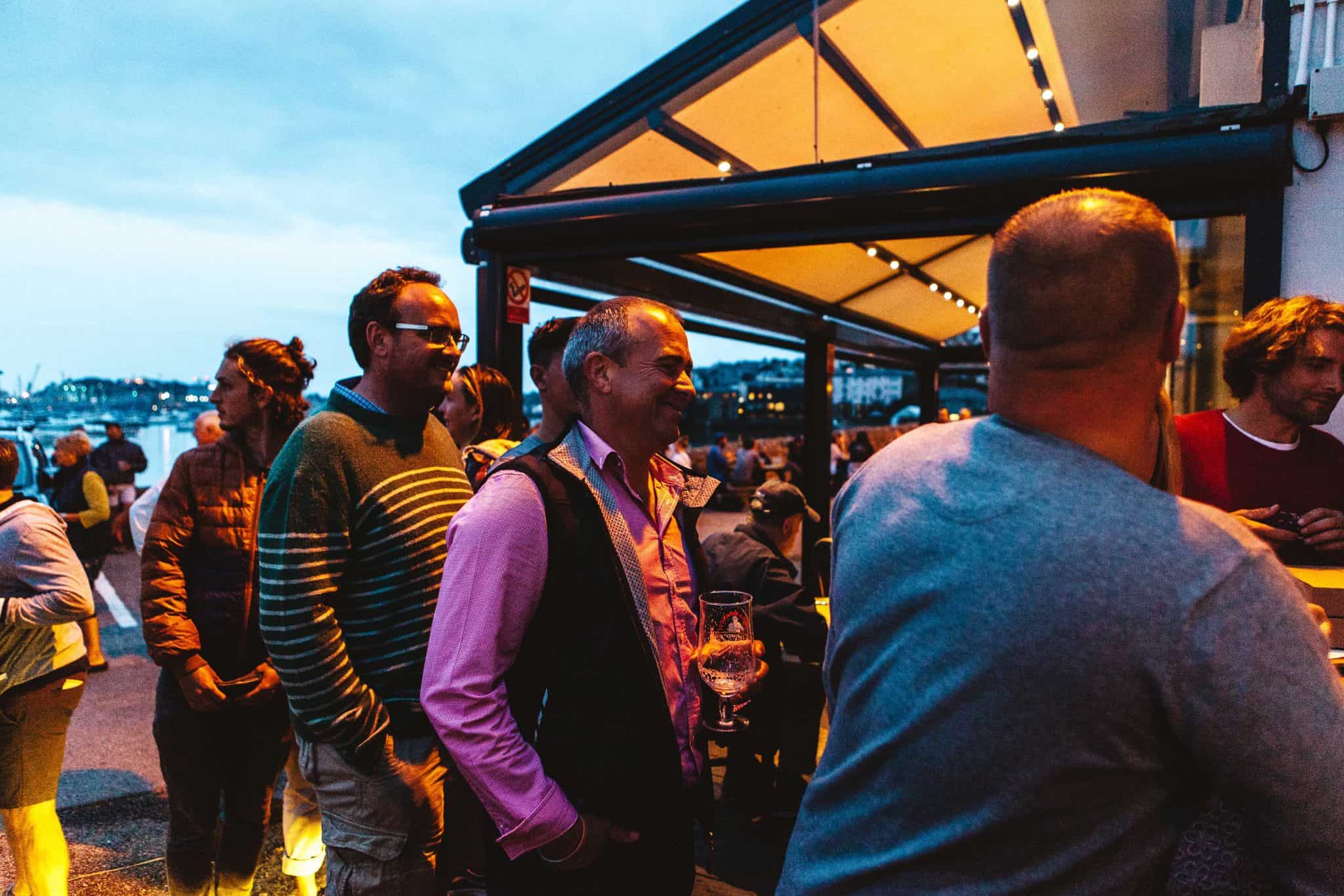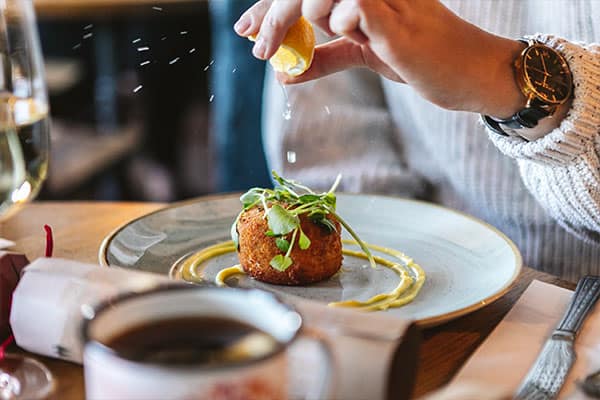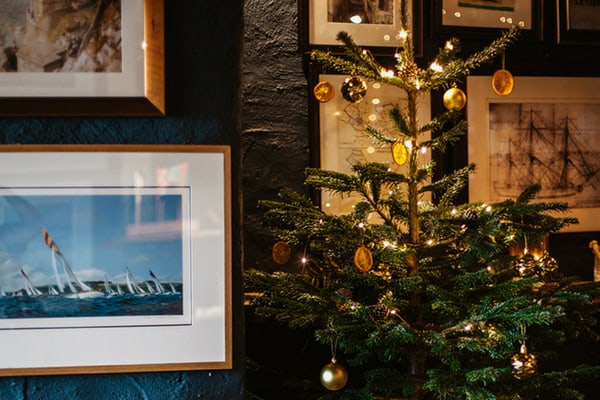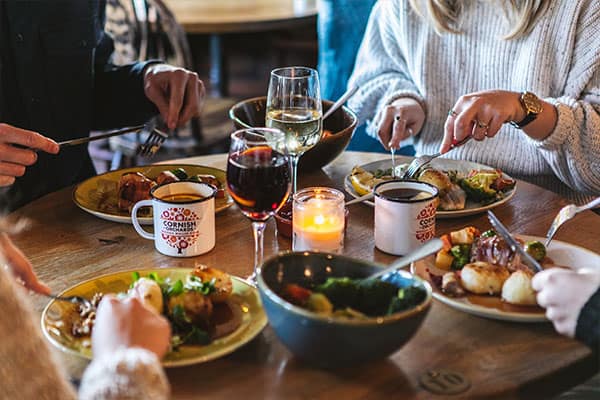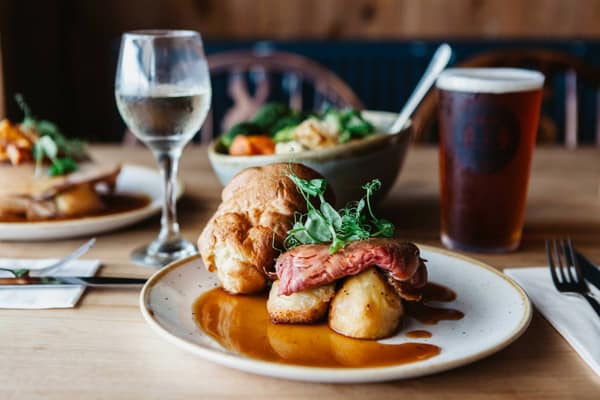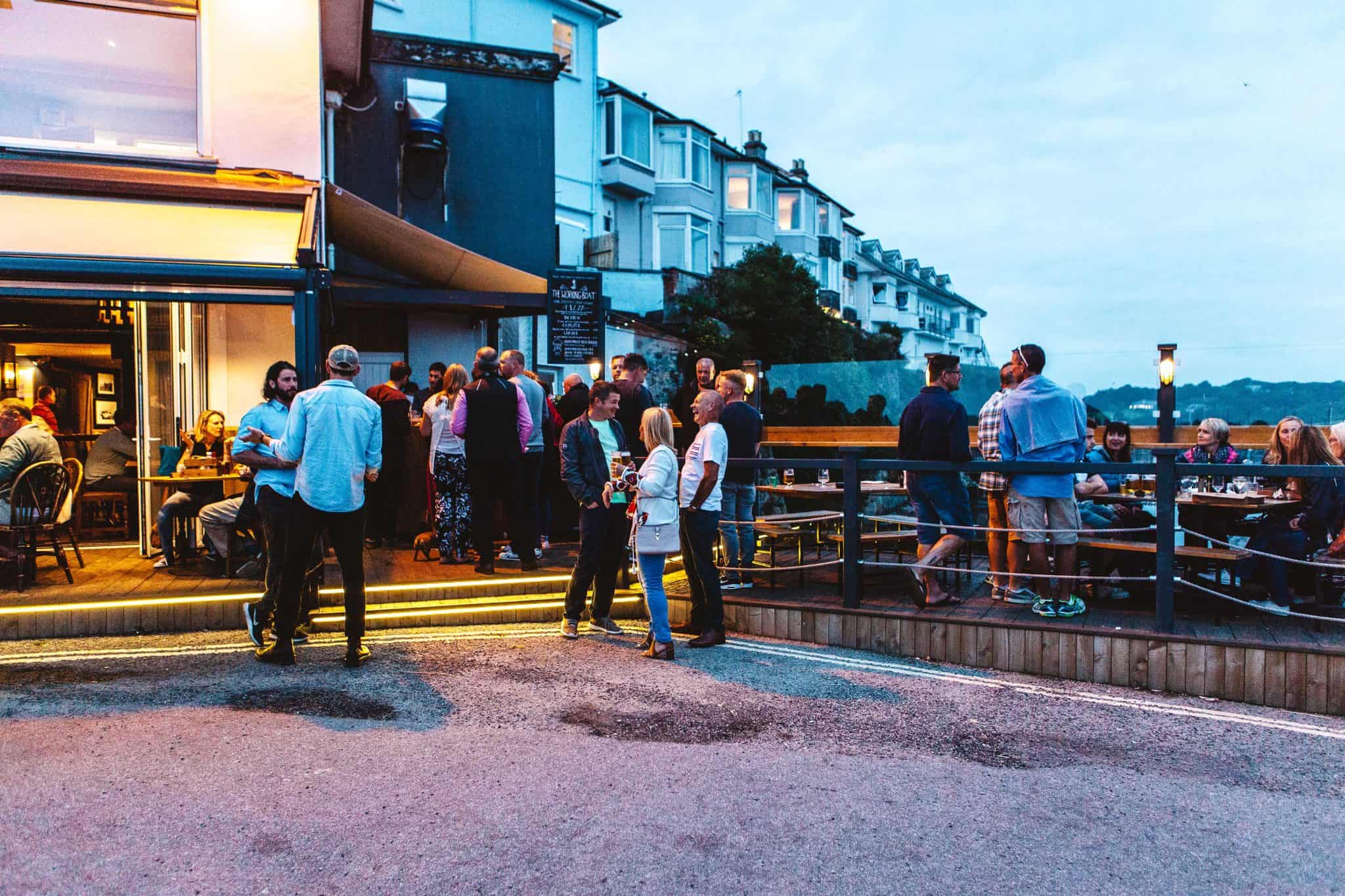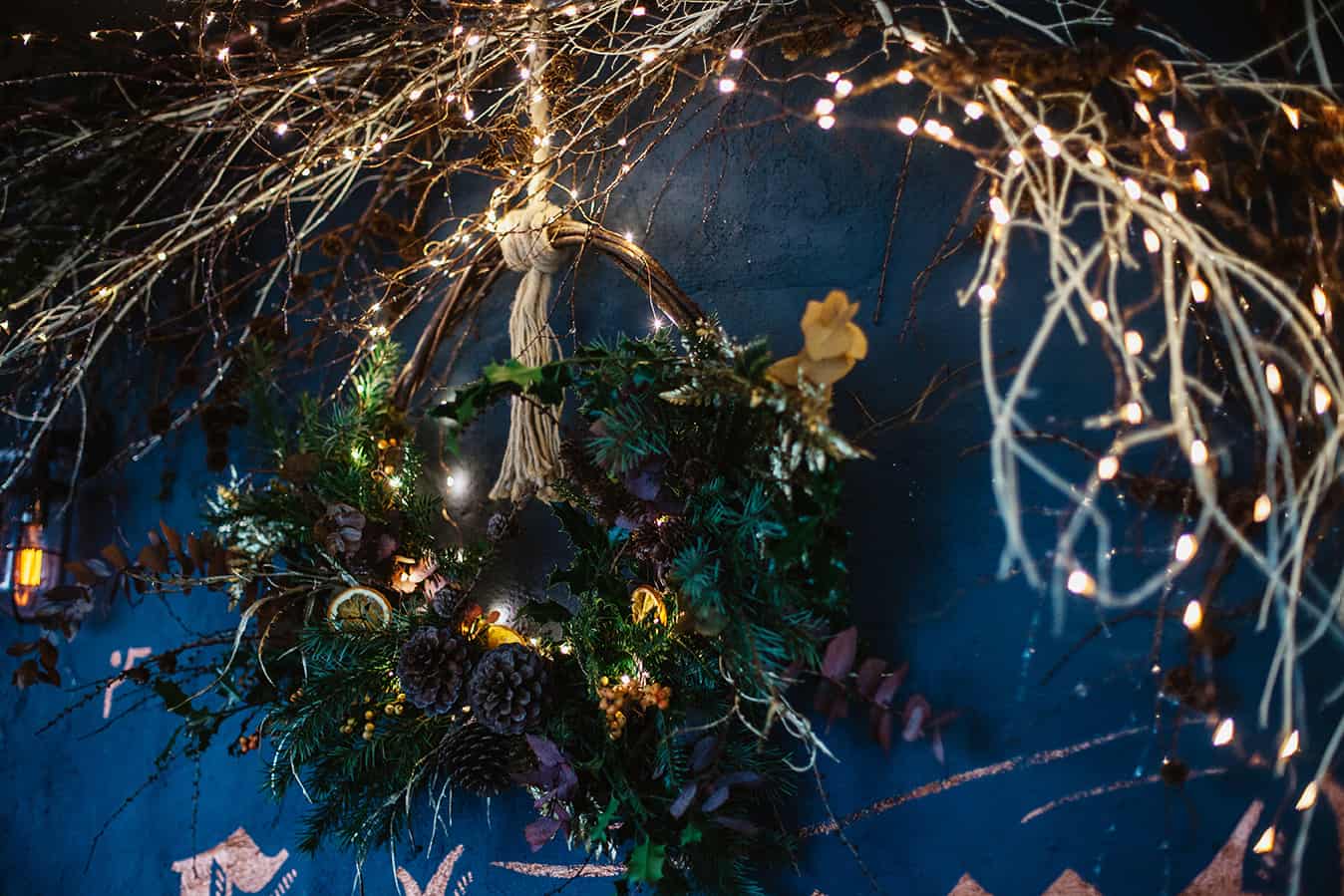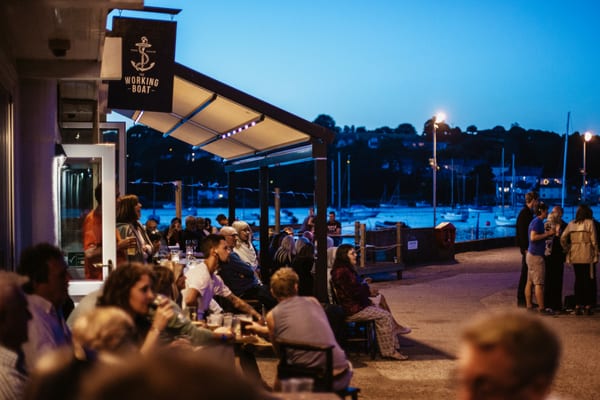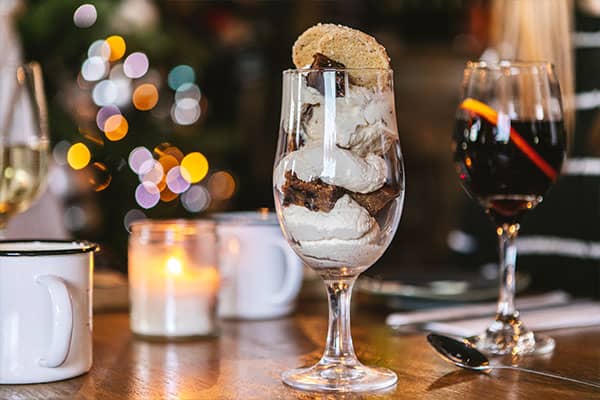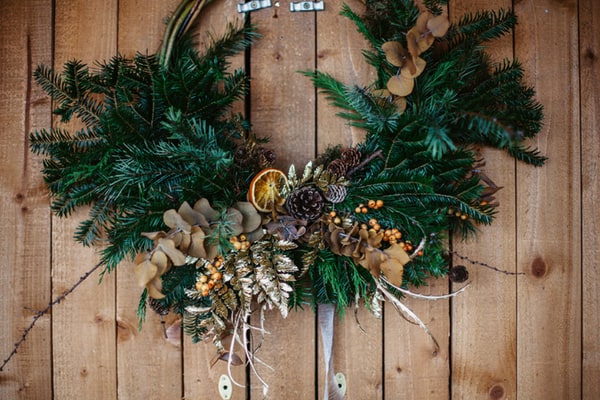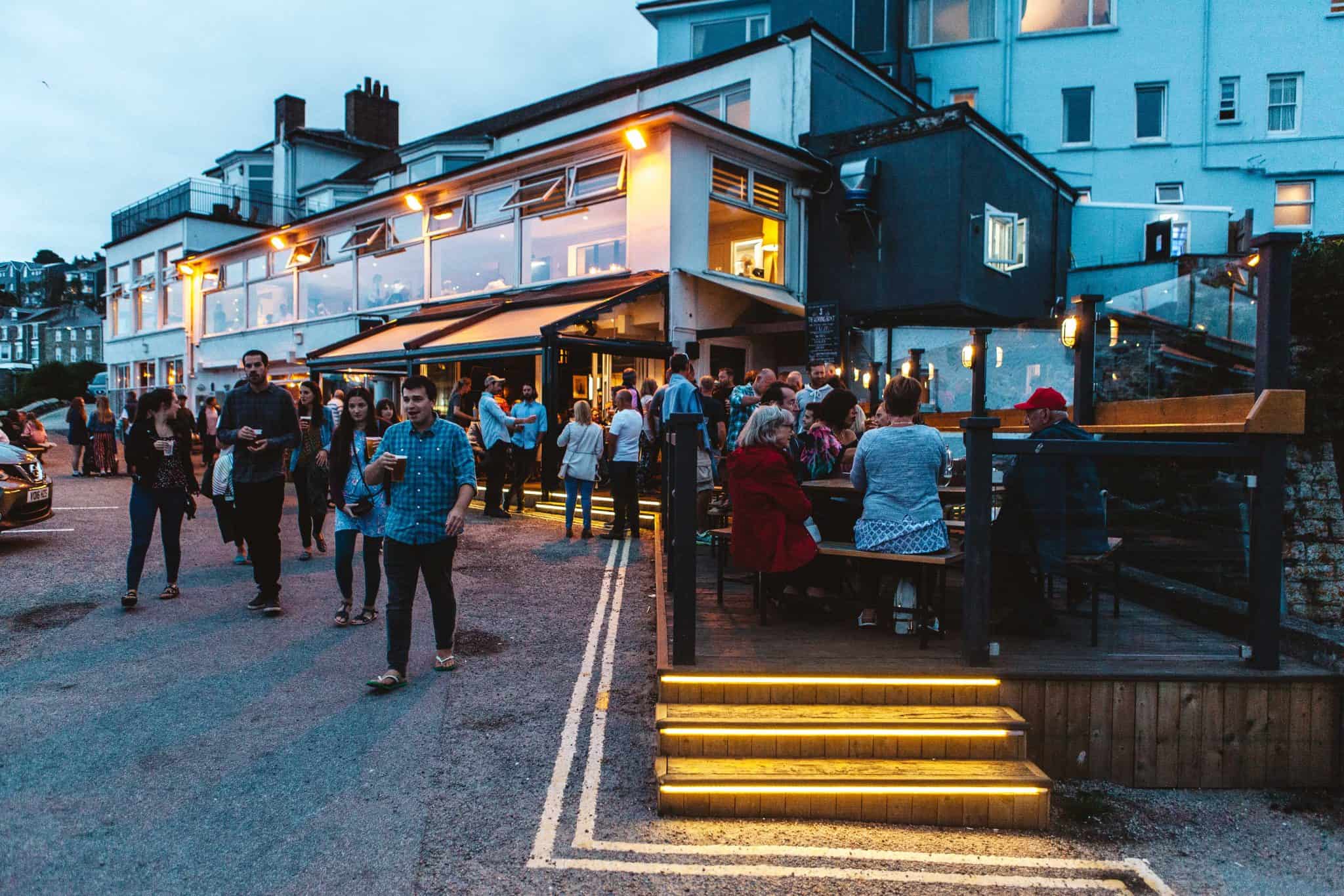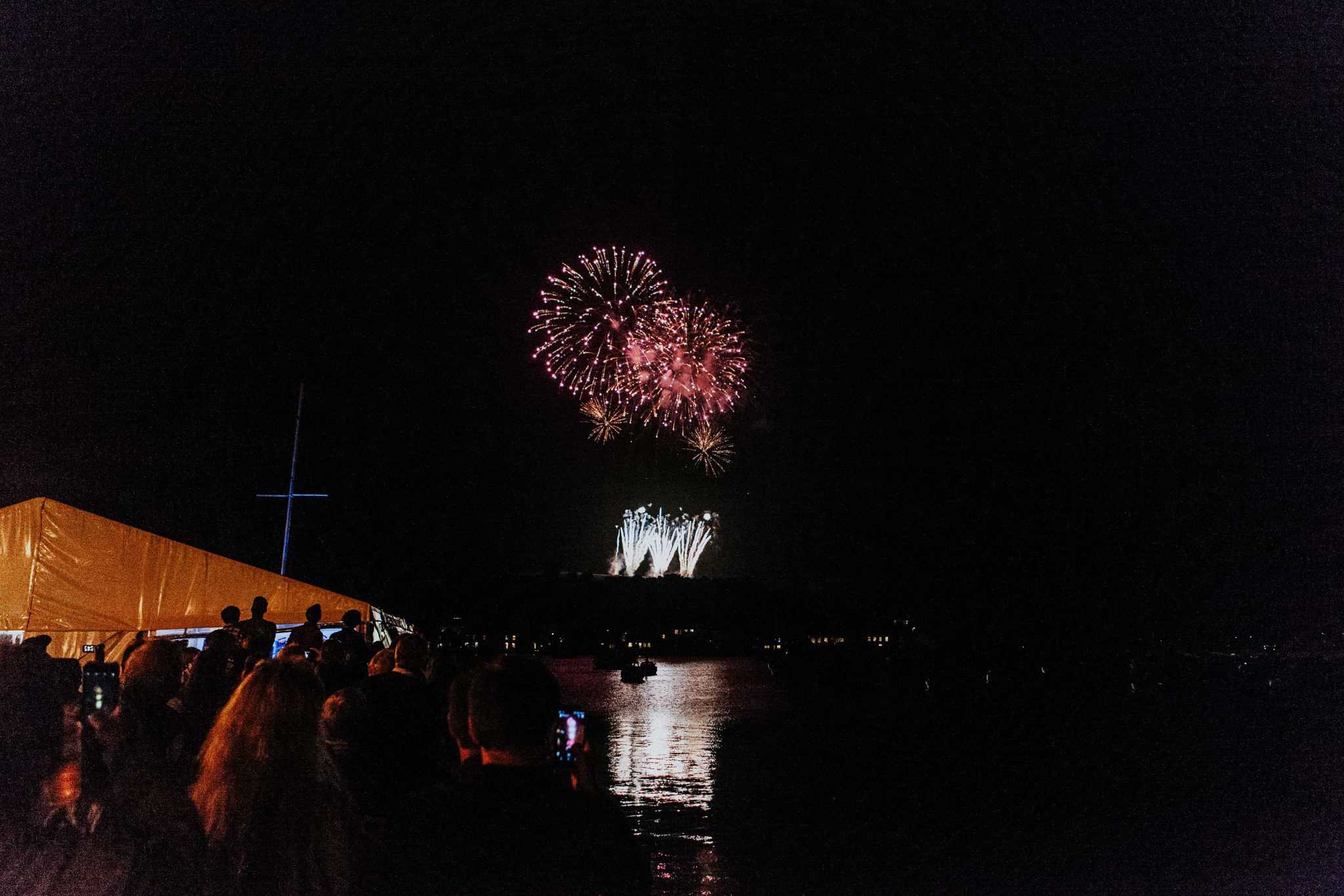 Festive gatherings: It's the most wonderful time for a beer! The Working Boat know how to throw a proper Cornish Christmas party. Whether it's a cosy catch-up or a jolly knees-up, we are ready to host gatherings in the pub from two to six people. Dine on hearty seasonal dishes rustled up by our crew, and drink and be merry with our toasty tipples. Choose from two courses for £18 or three courses for £24 – available for both lunch or dinner.
Christmas Day Lunch: Forget peeling the potatoes, roasting the turkey and washing up this year. Join us for our three course Christmas Day lunch with all the trimmings instead! Just £55 per adult and £25 per child – please call 01326 312440 to book.
---
New Year's Eve 2021
Cruise on over and choose the best spot in Falmouth to say hello to 2022. Our house party will begin at 7pm – entry is free but we have a limited amount of 'drink and dine' tickets at £45. This includes a glass of bubbles on arrival and five moreish courses to tuck into.
---
---
Falmouth Week 2022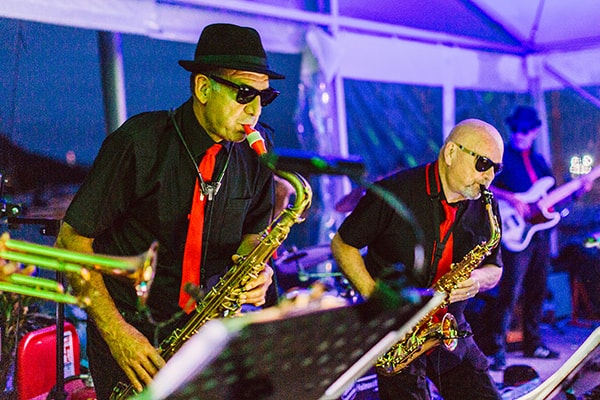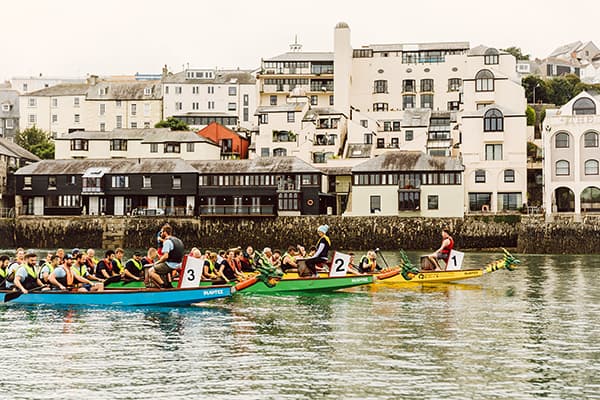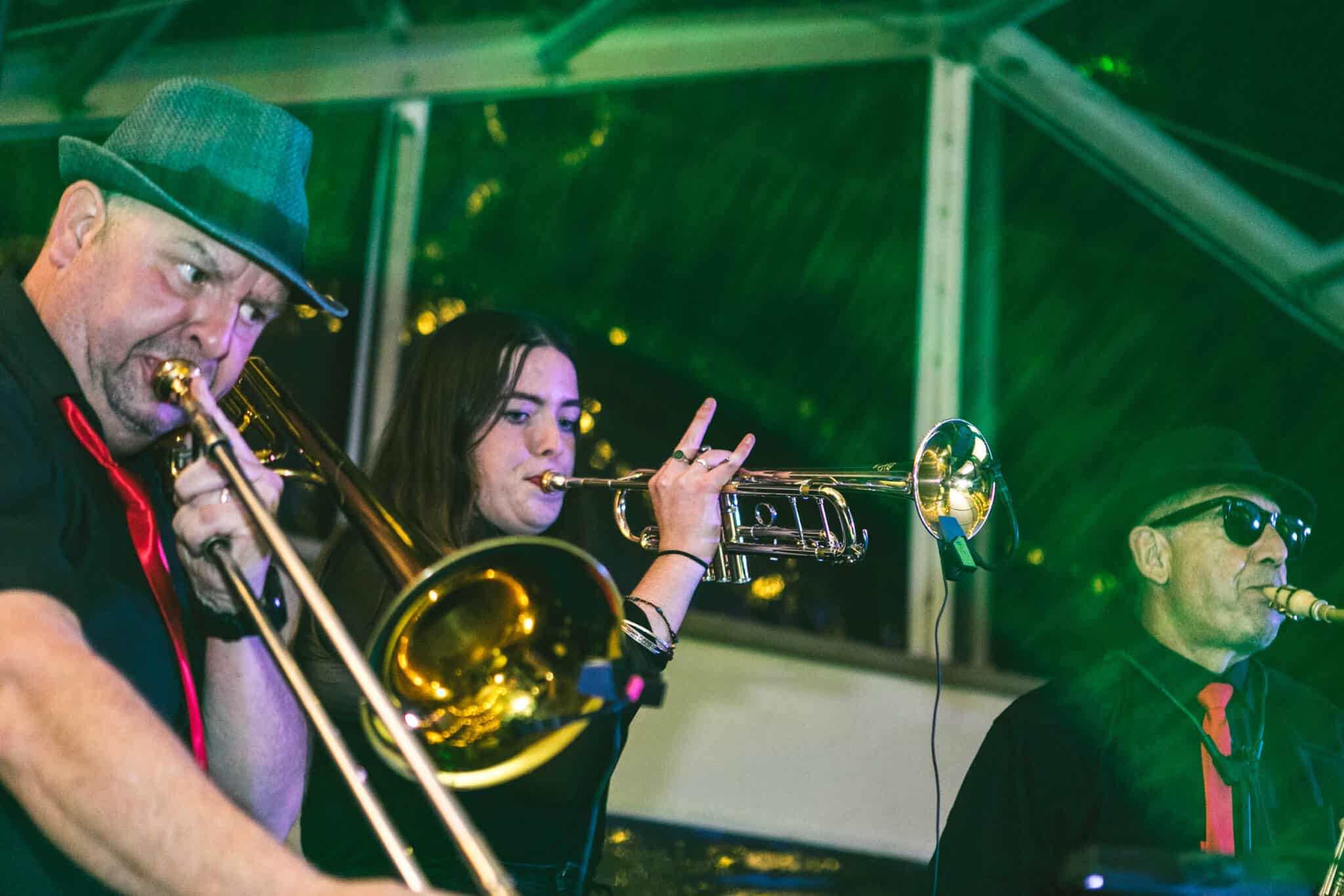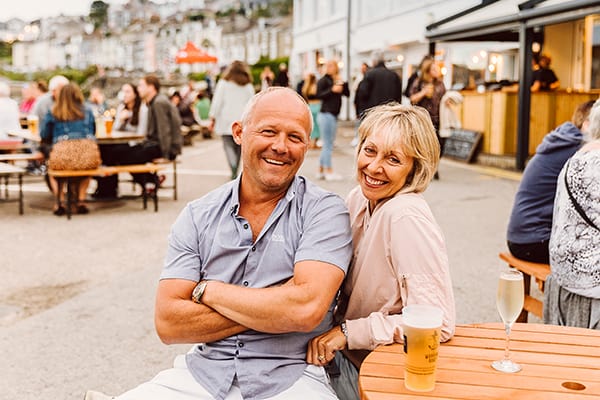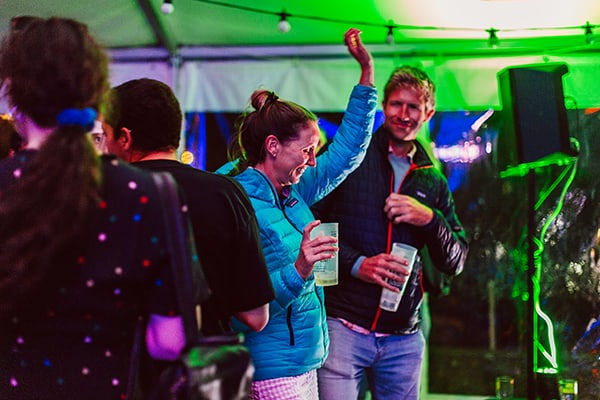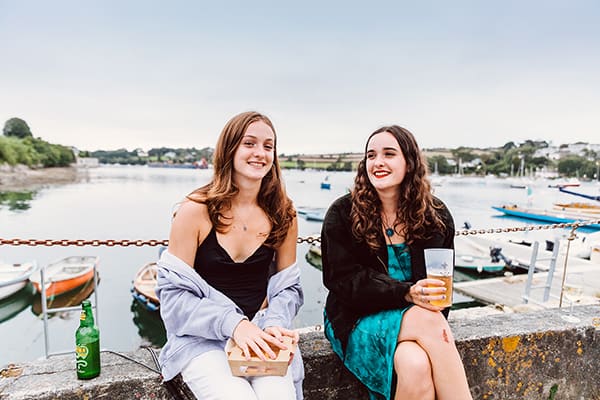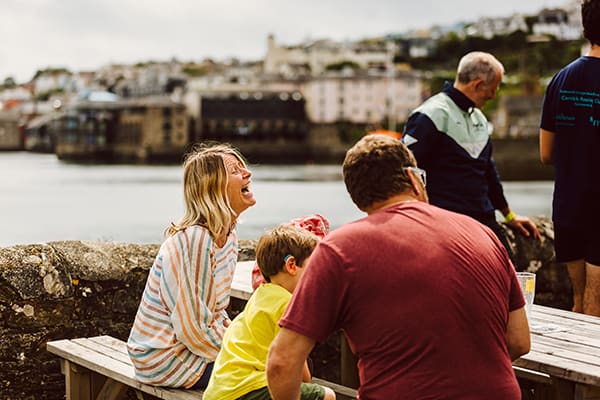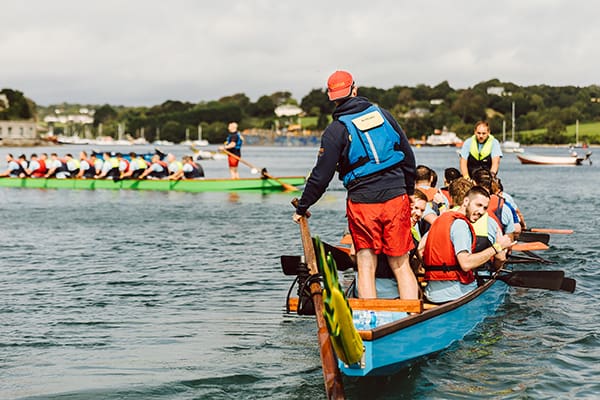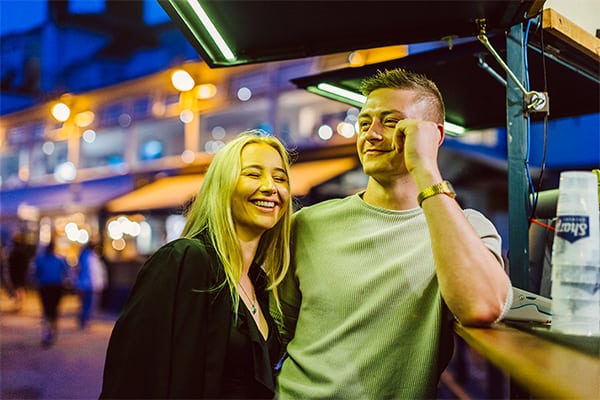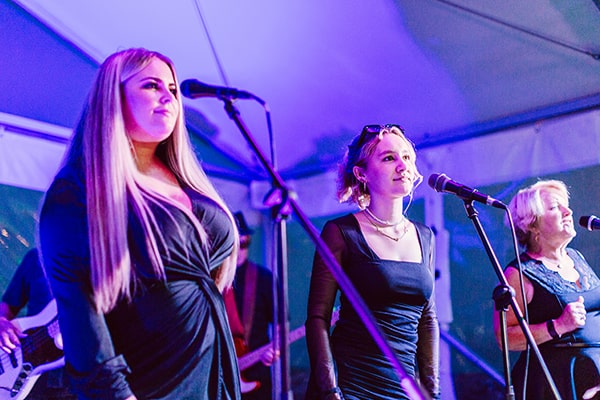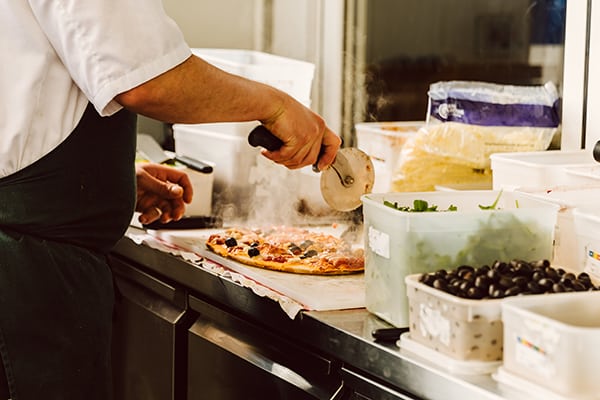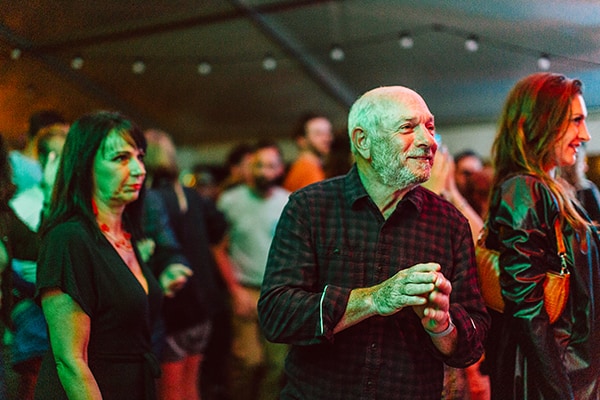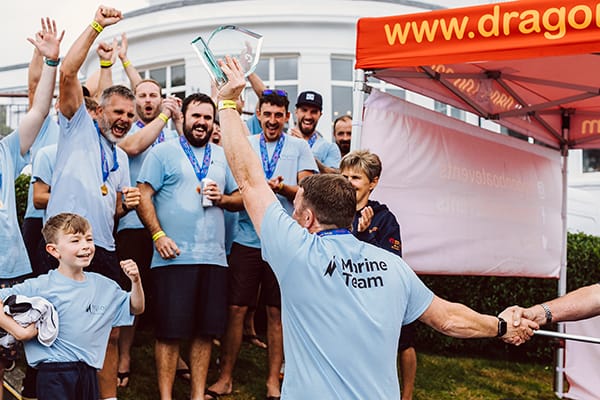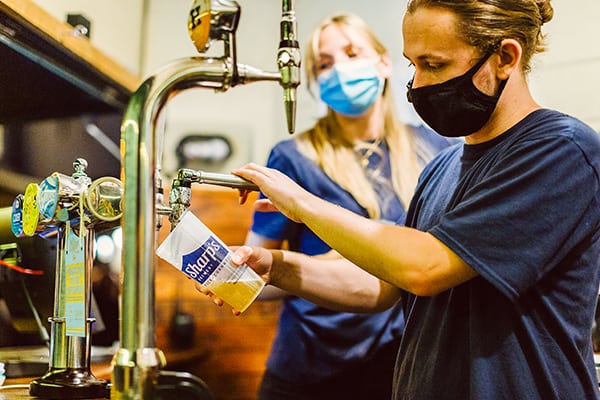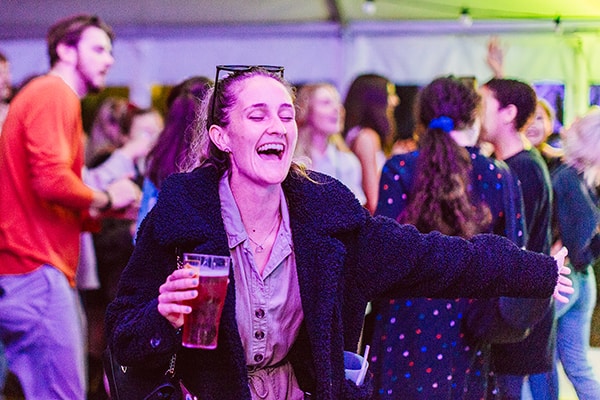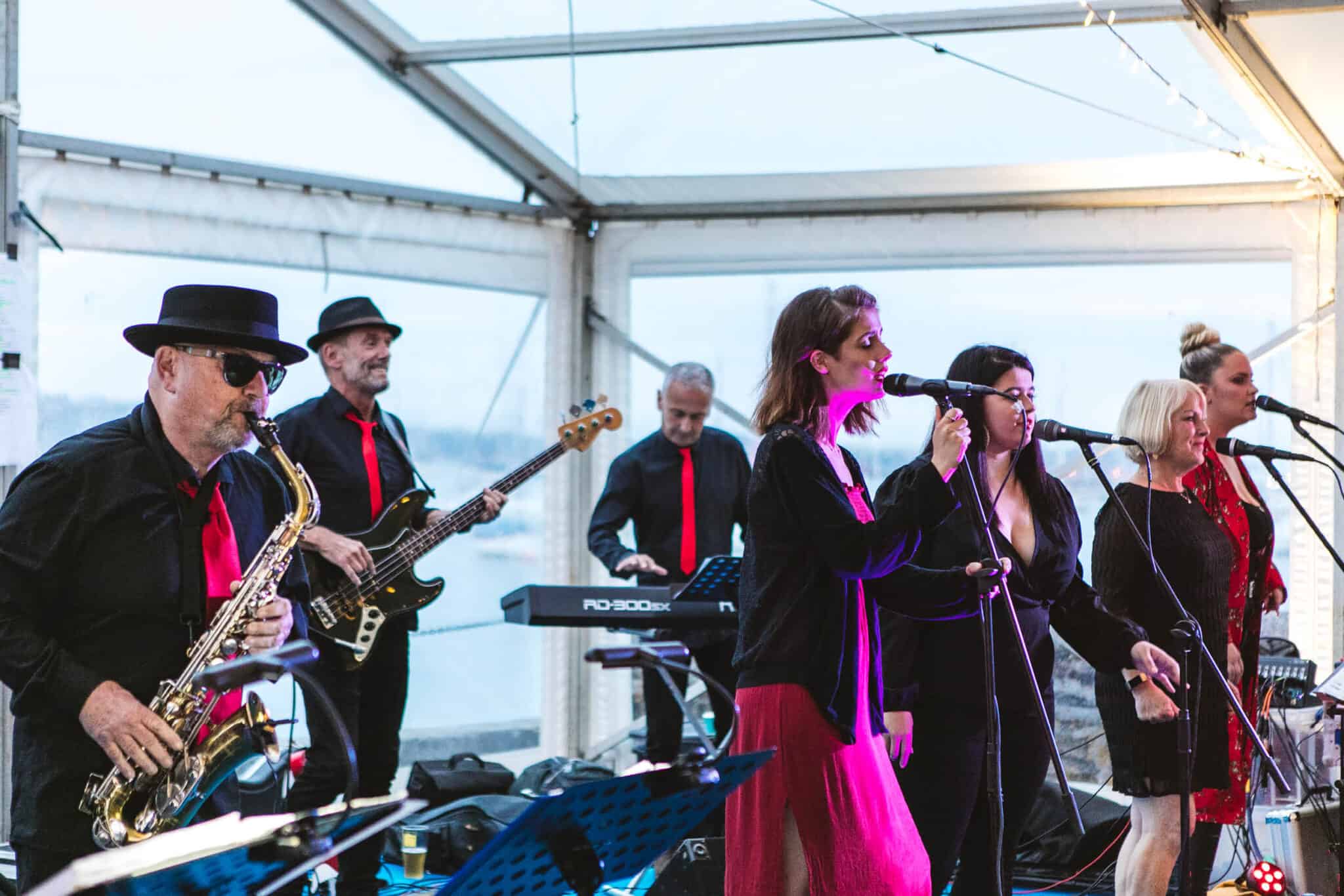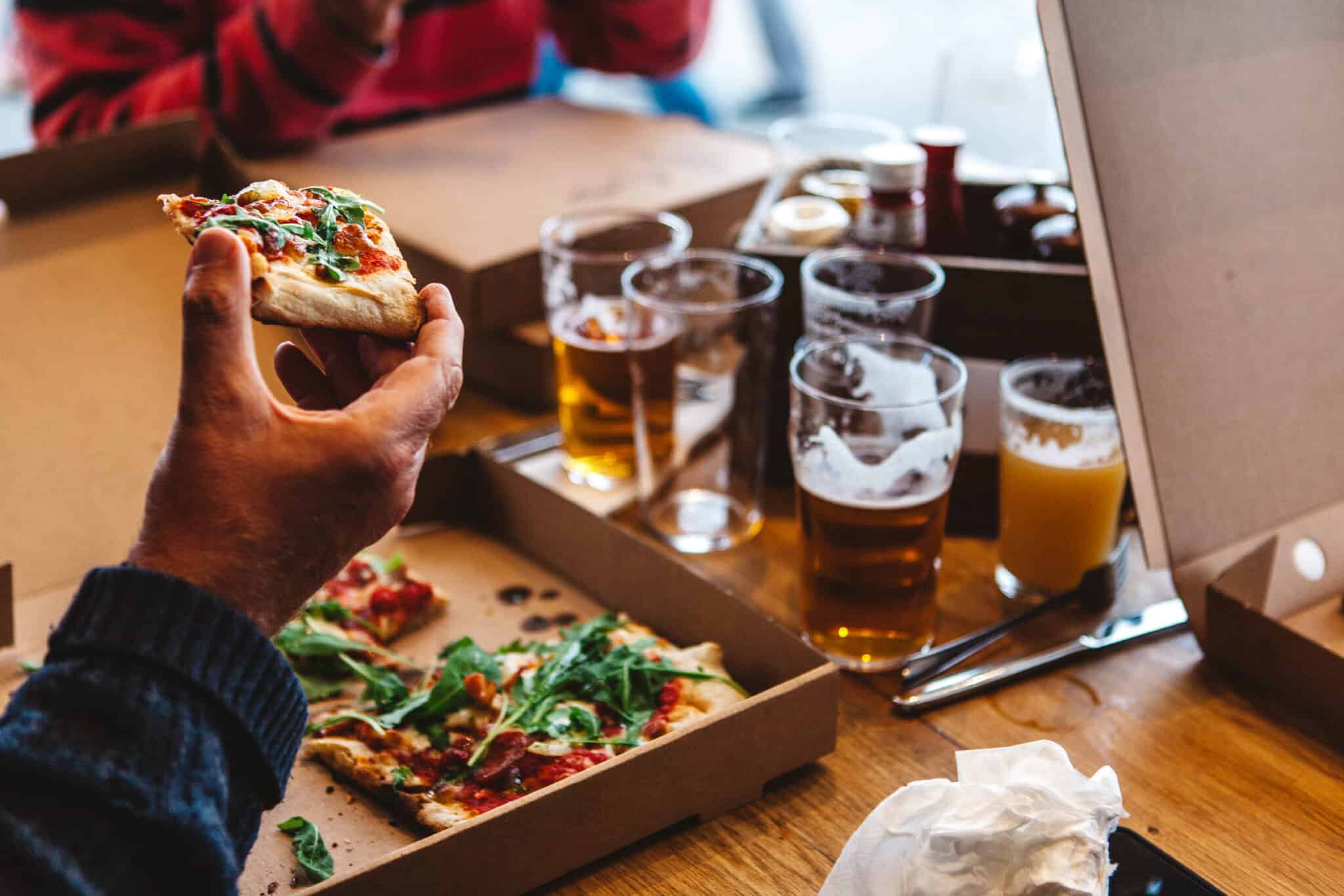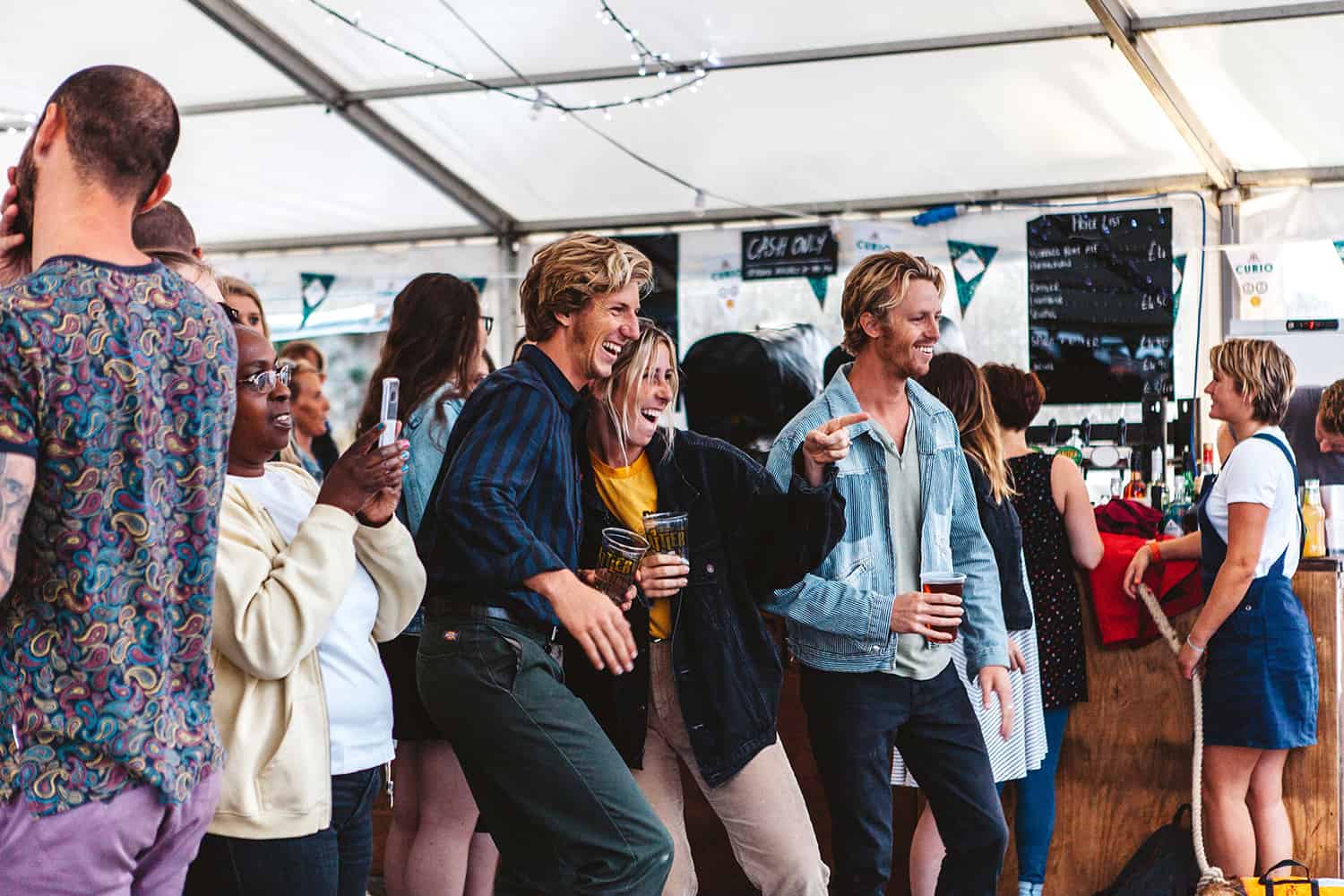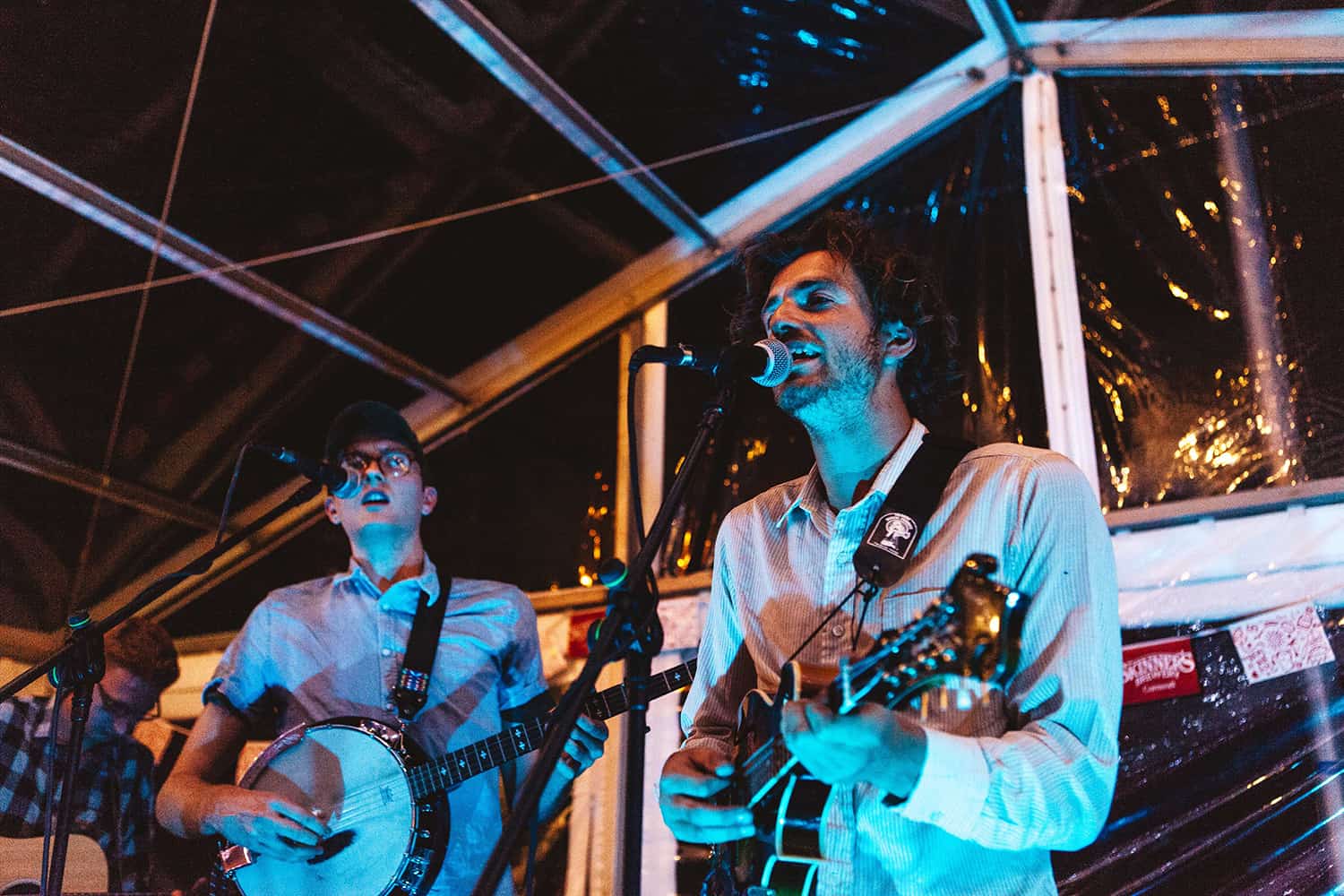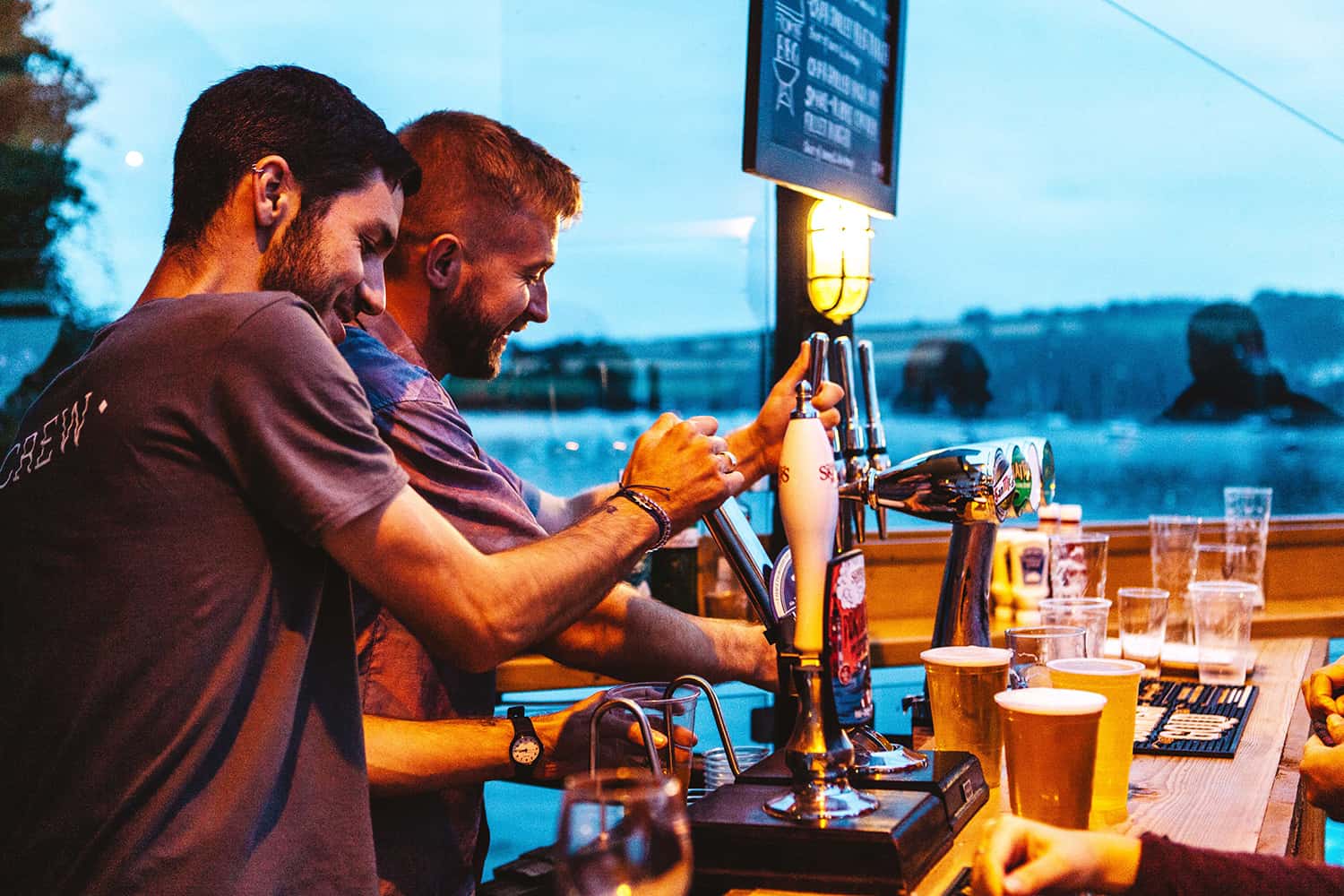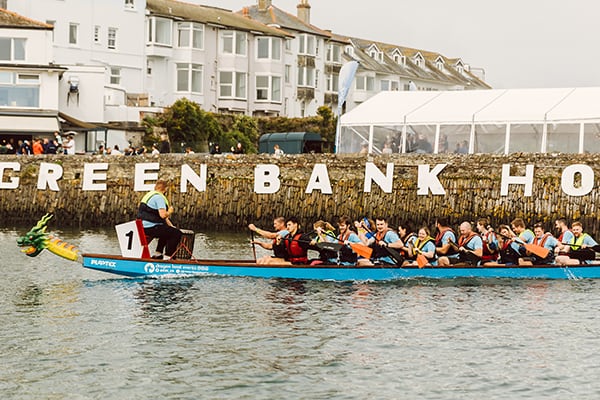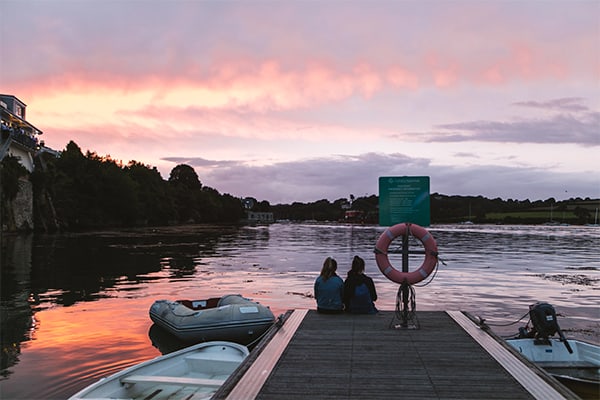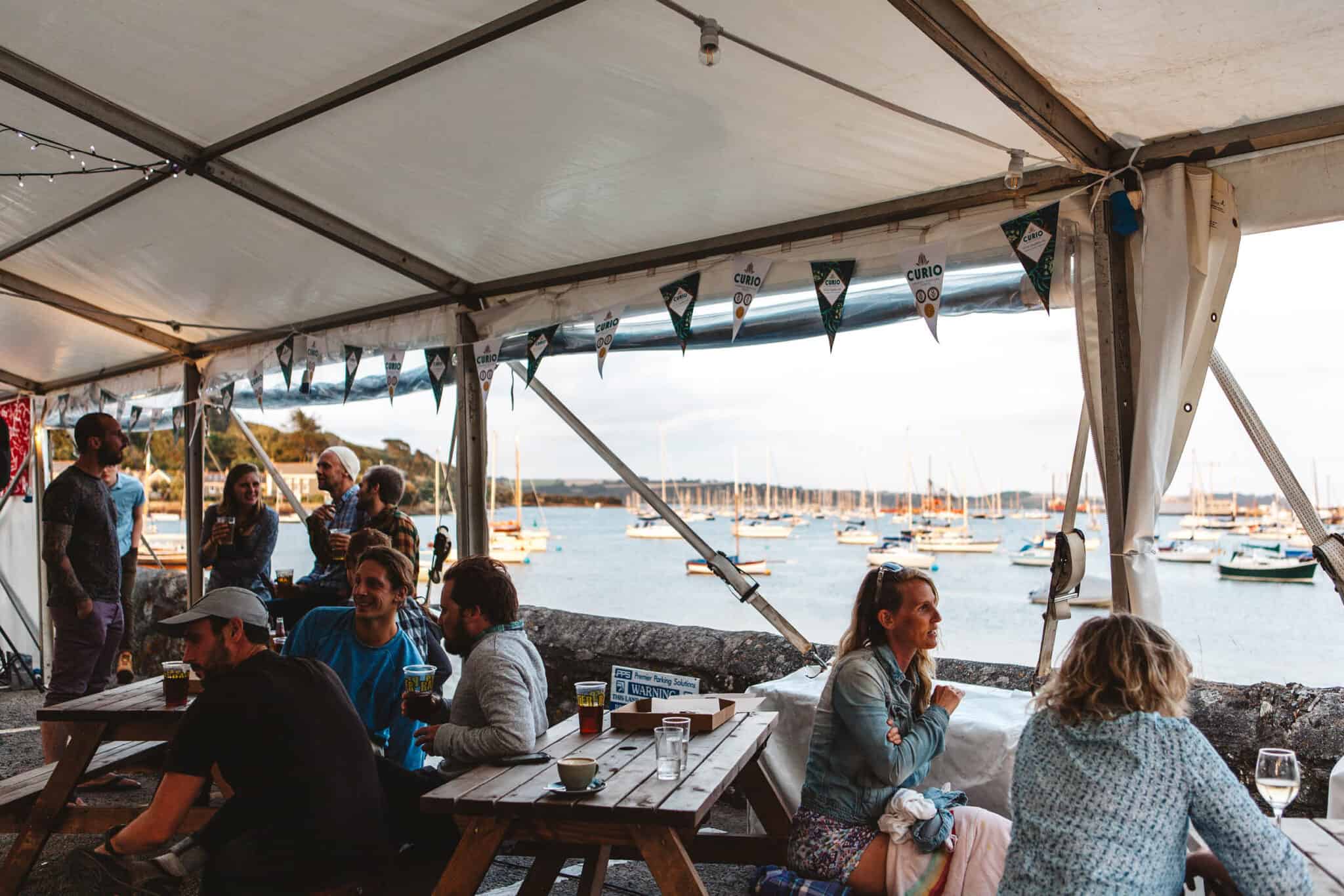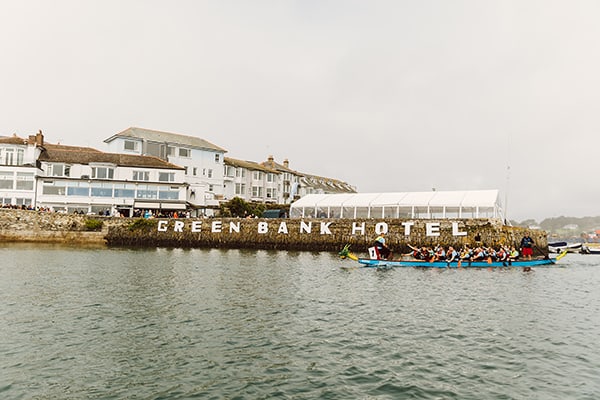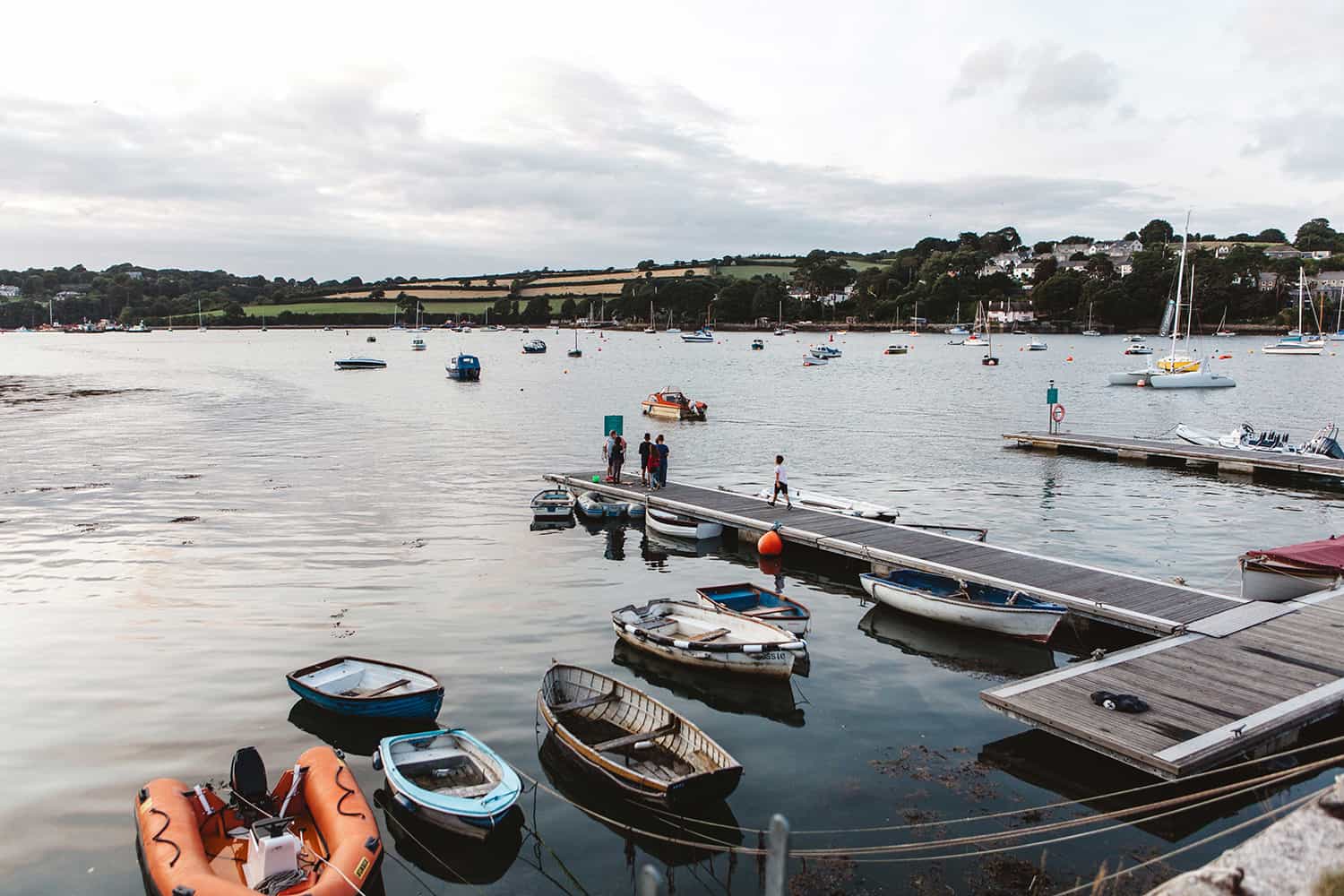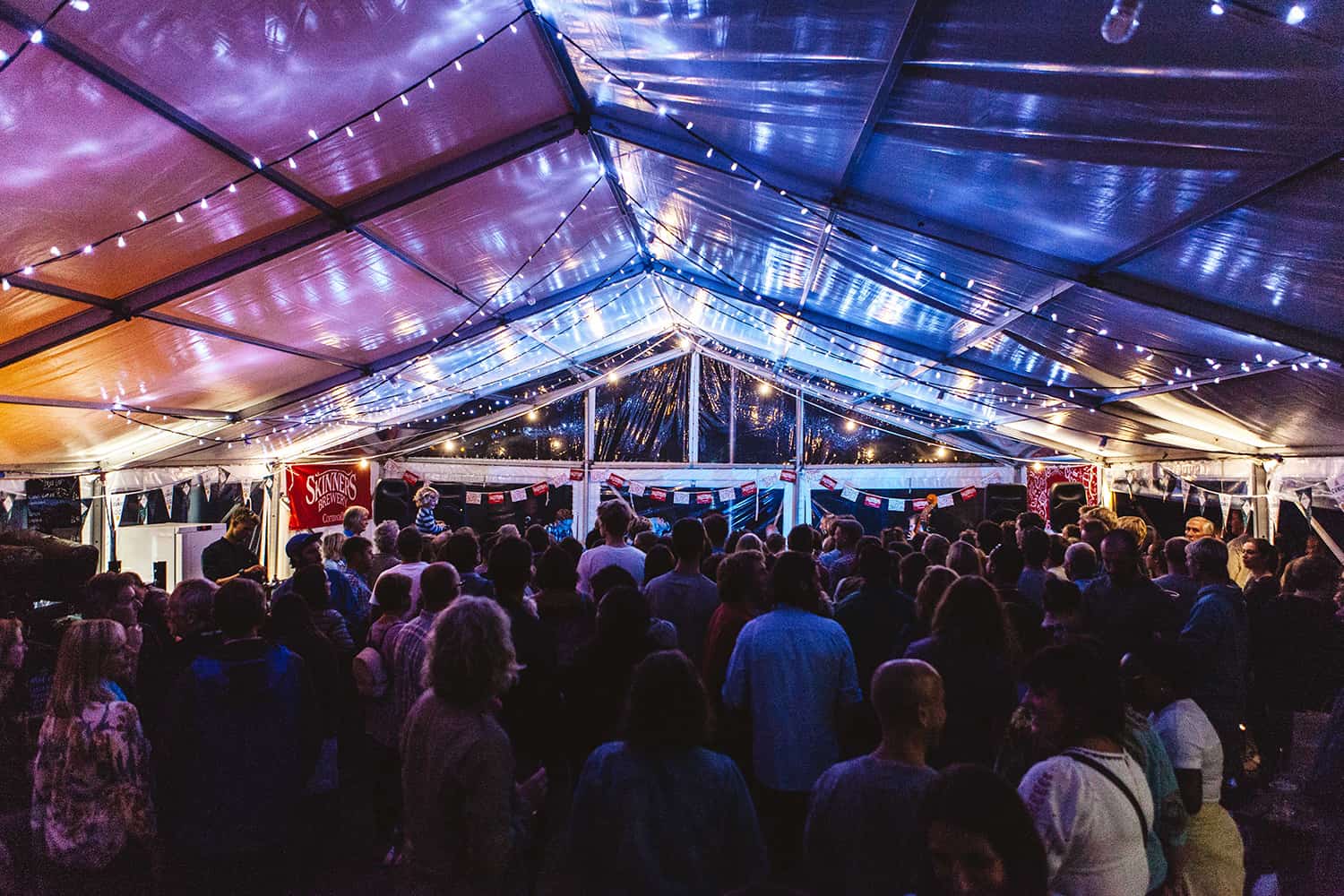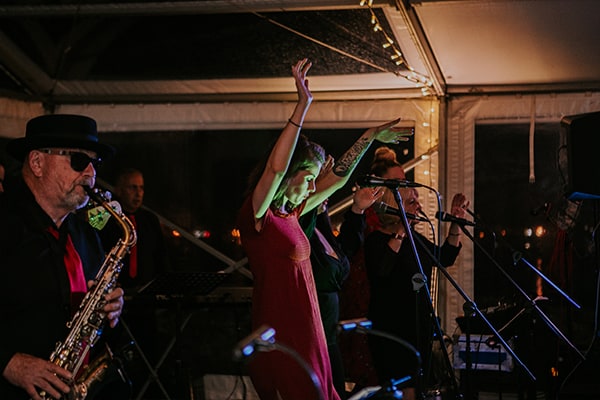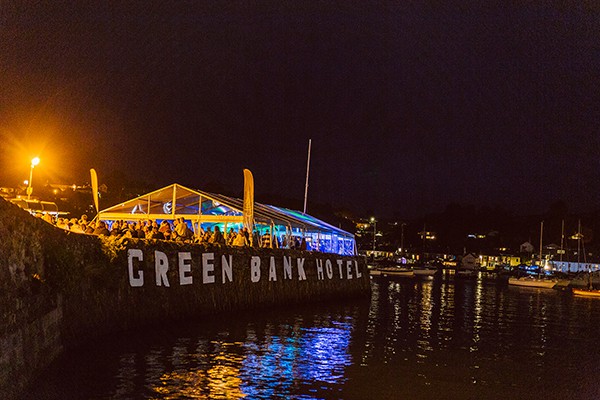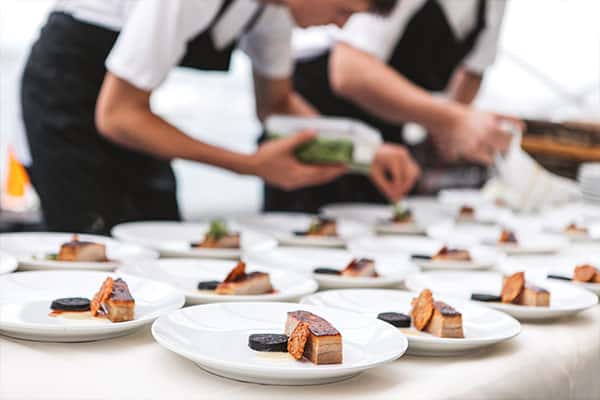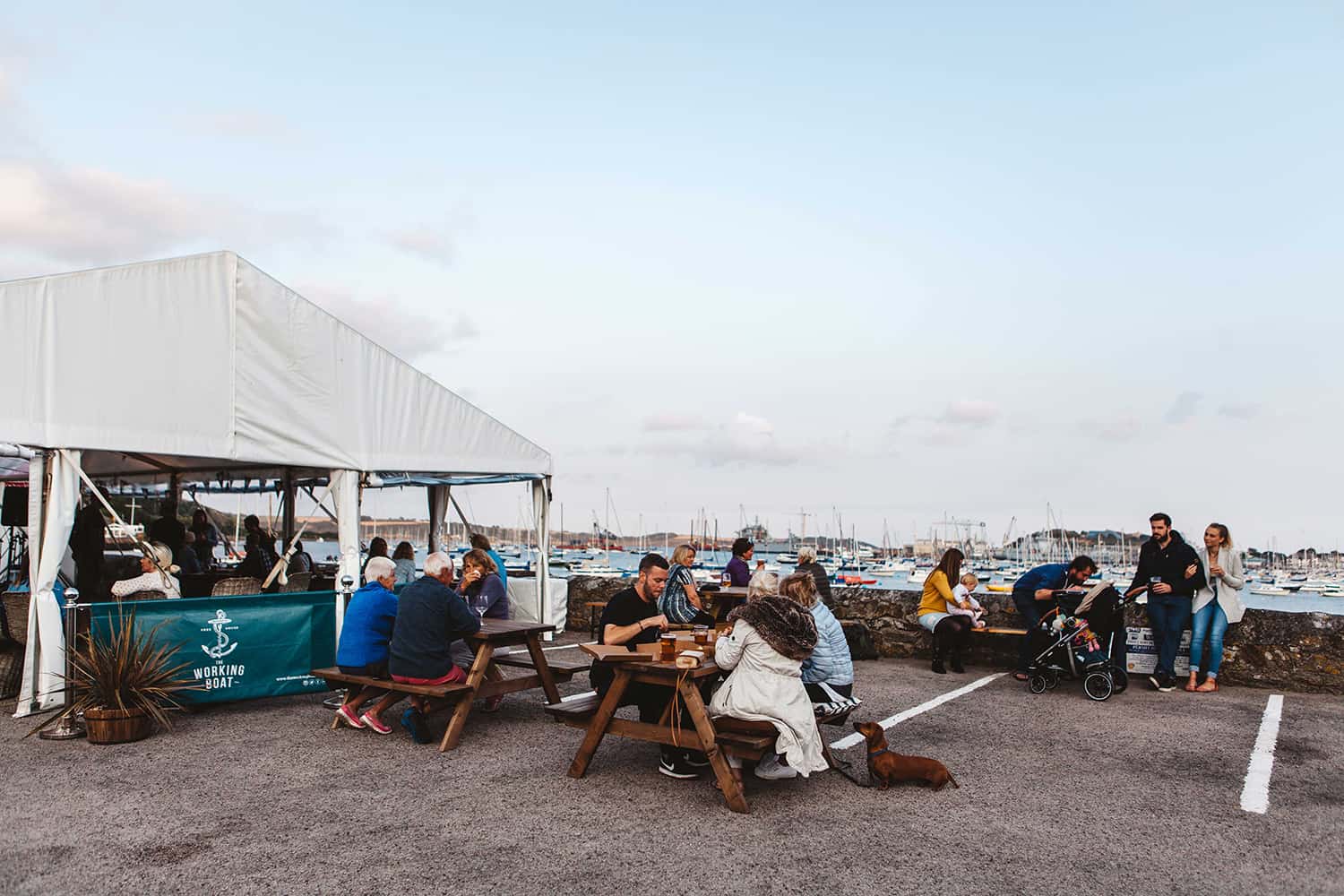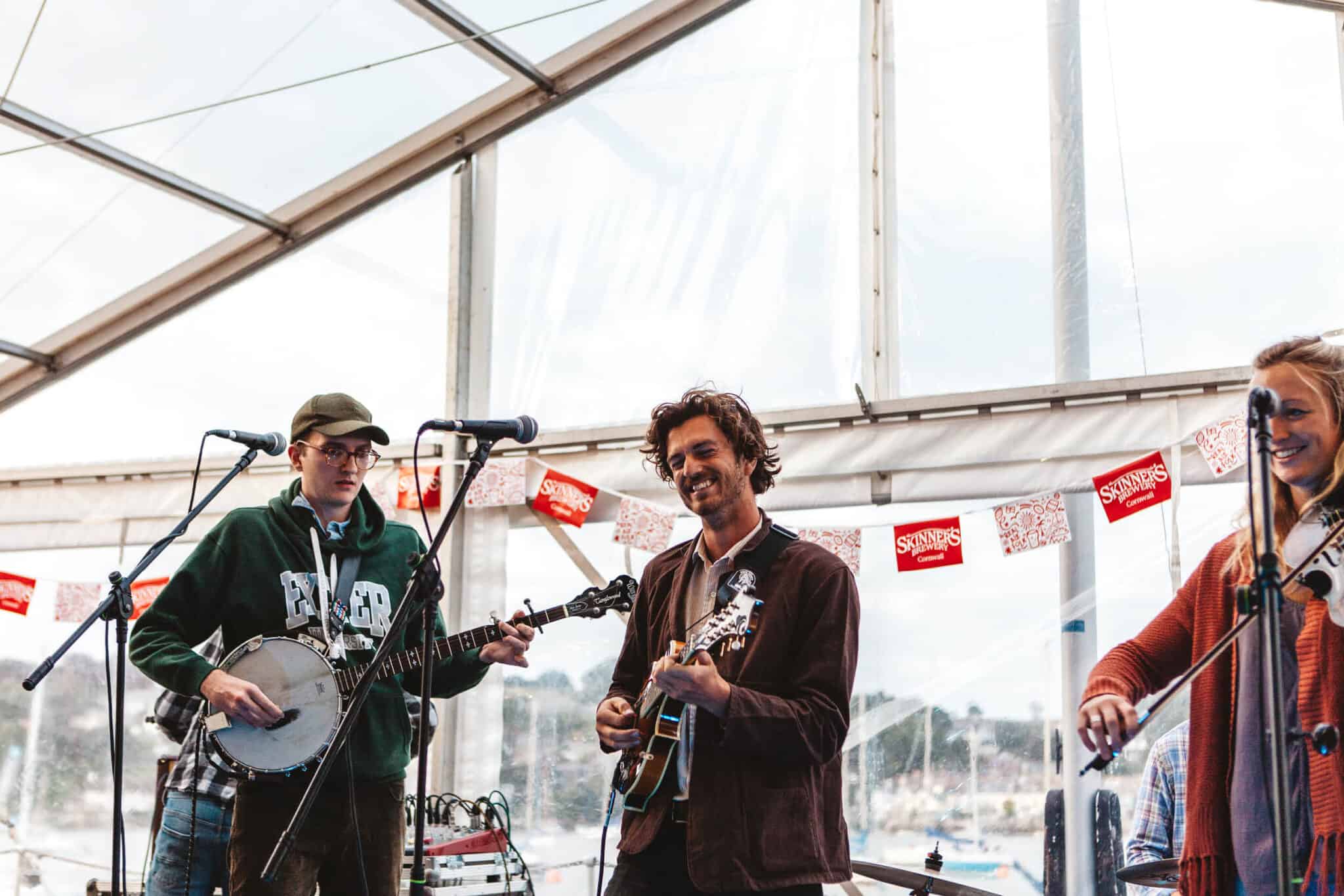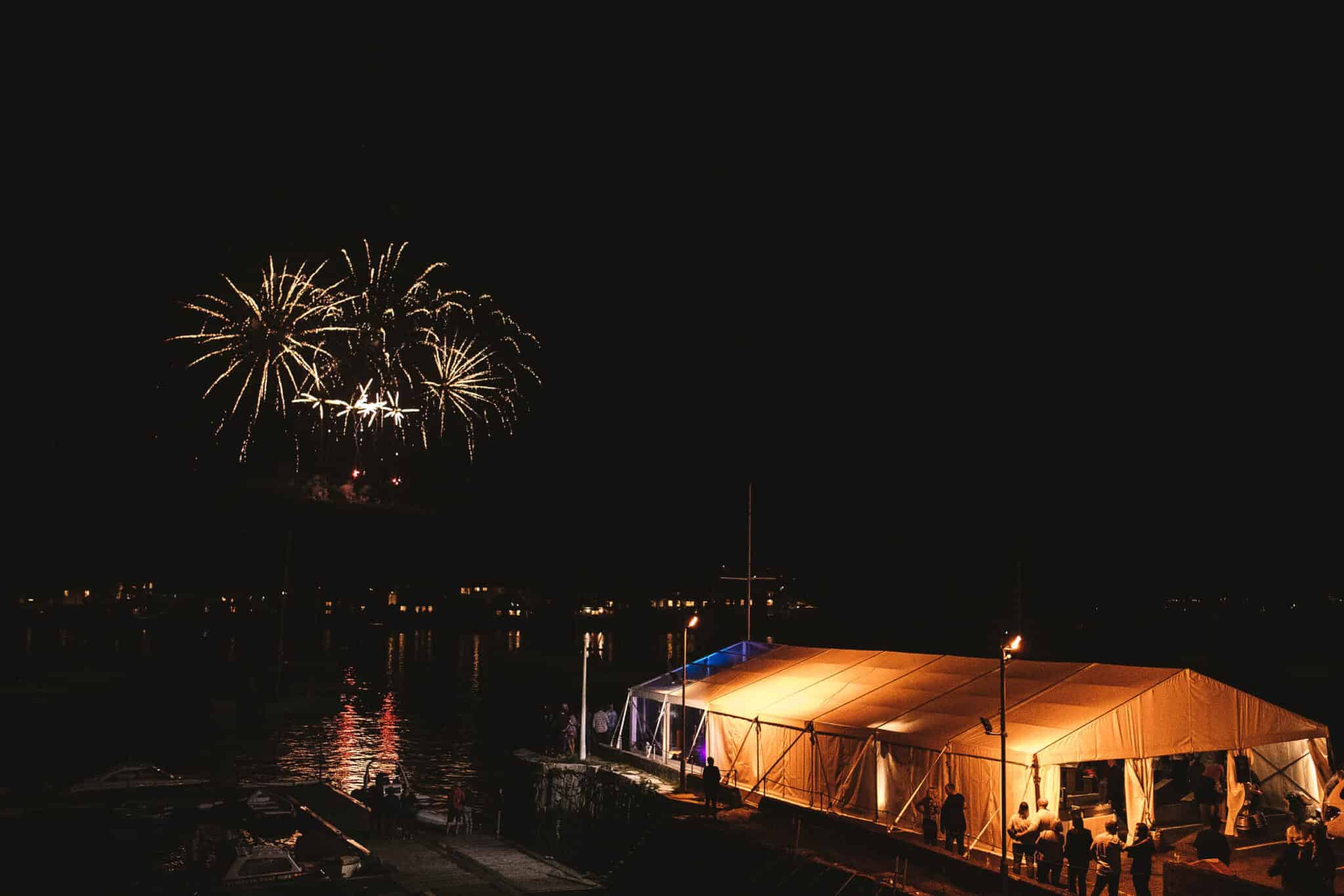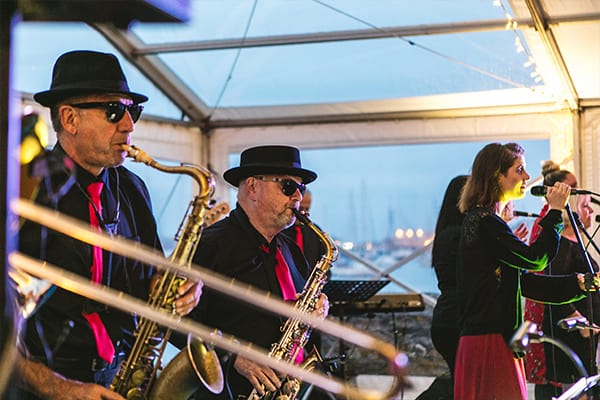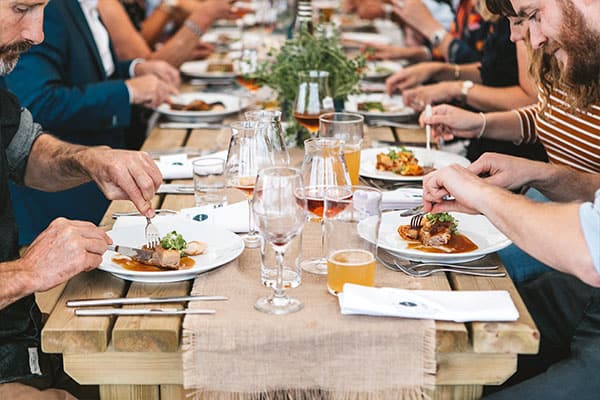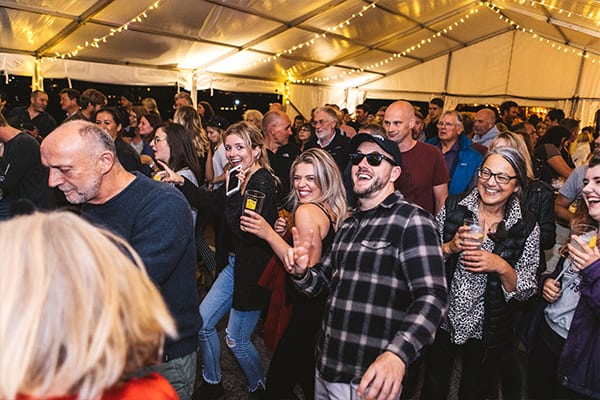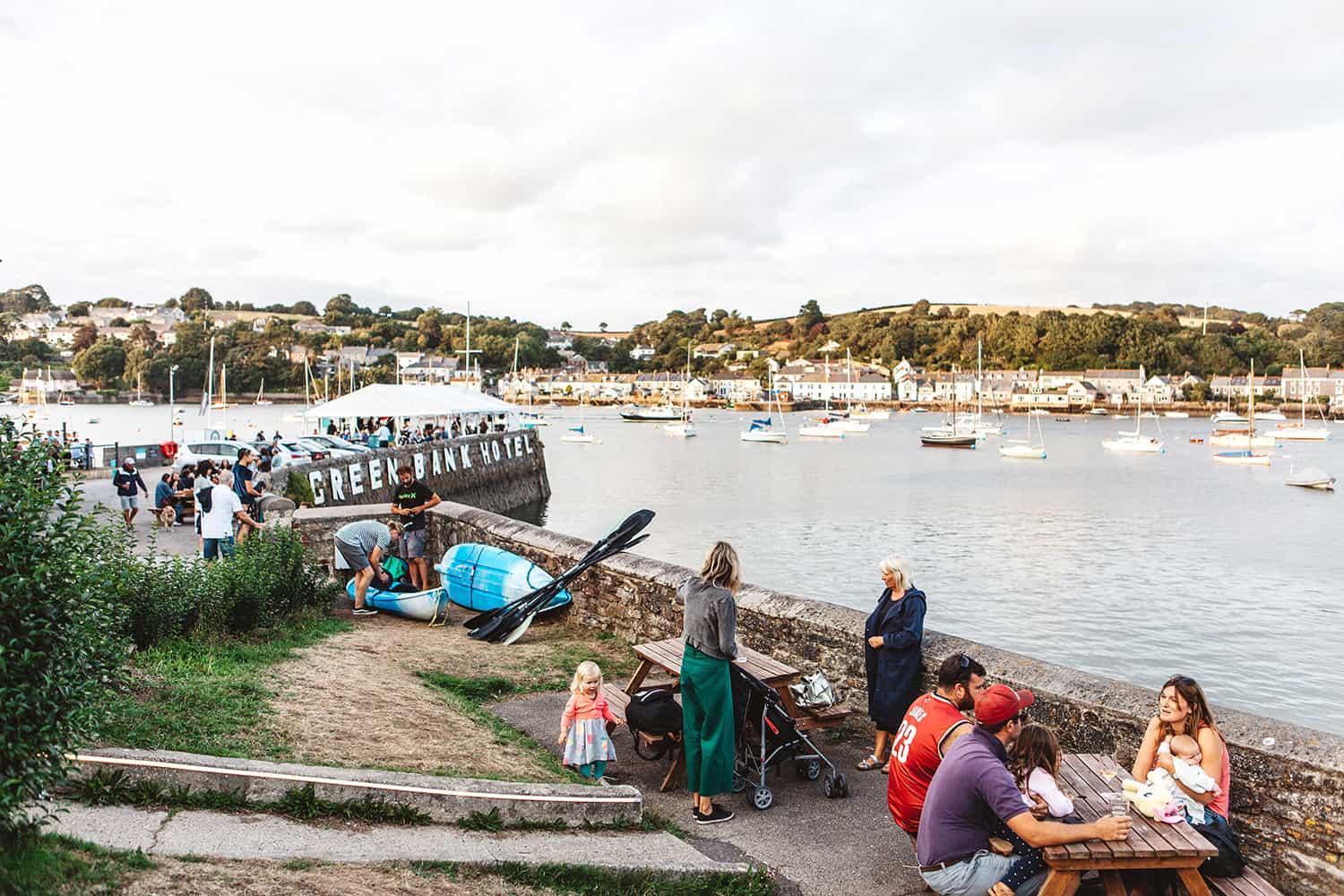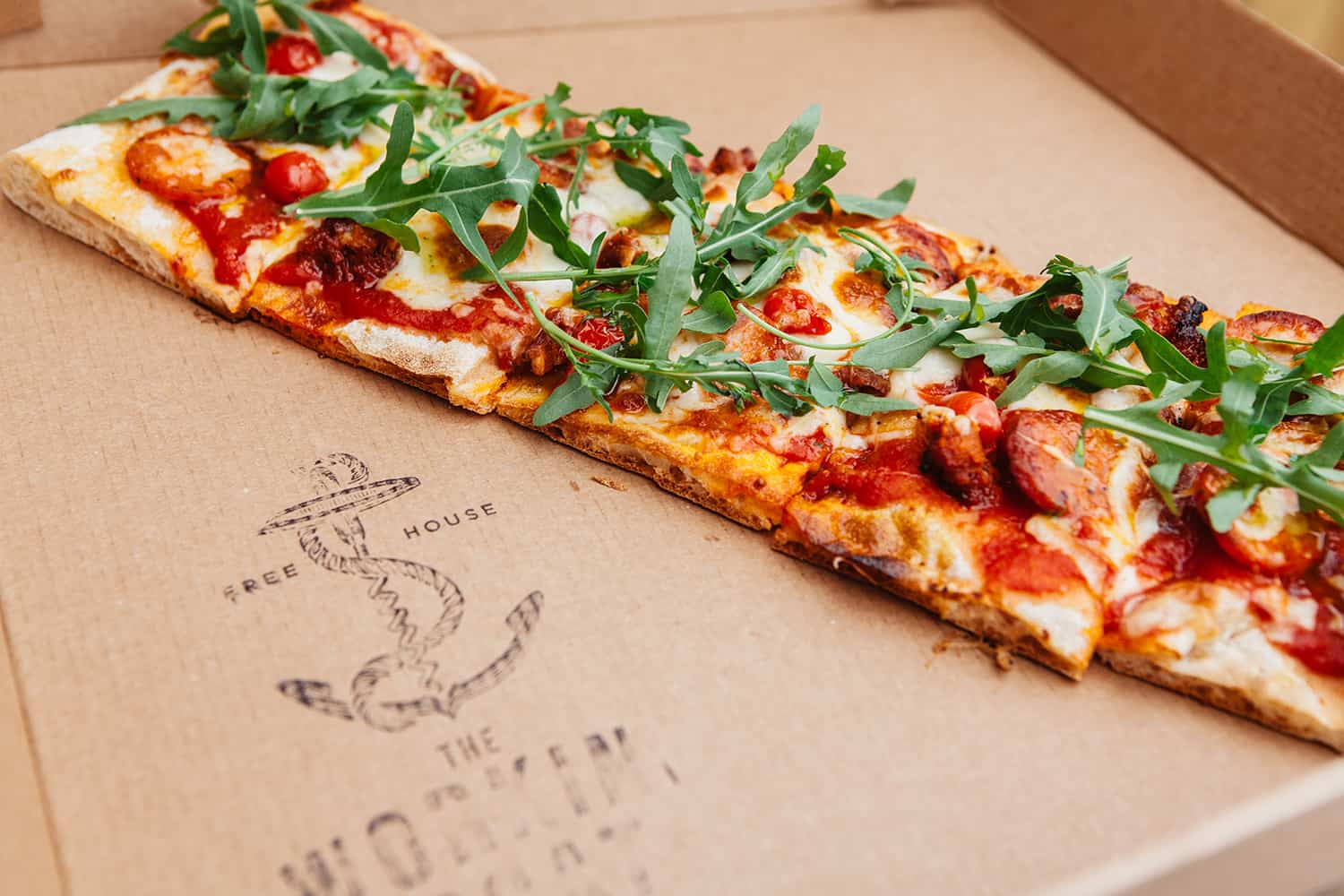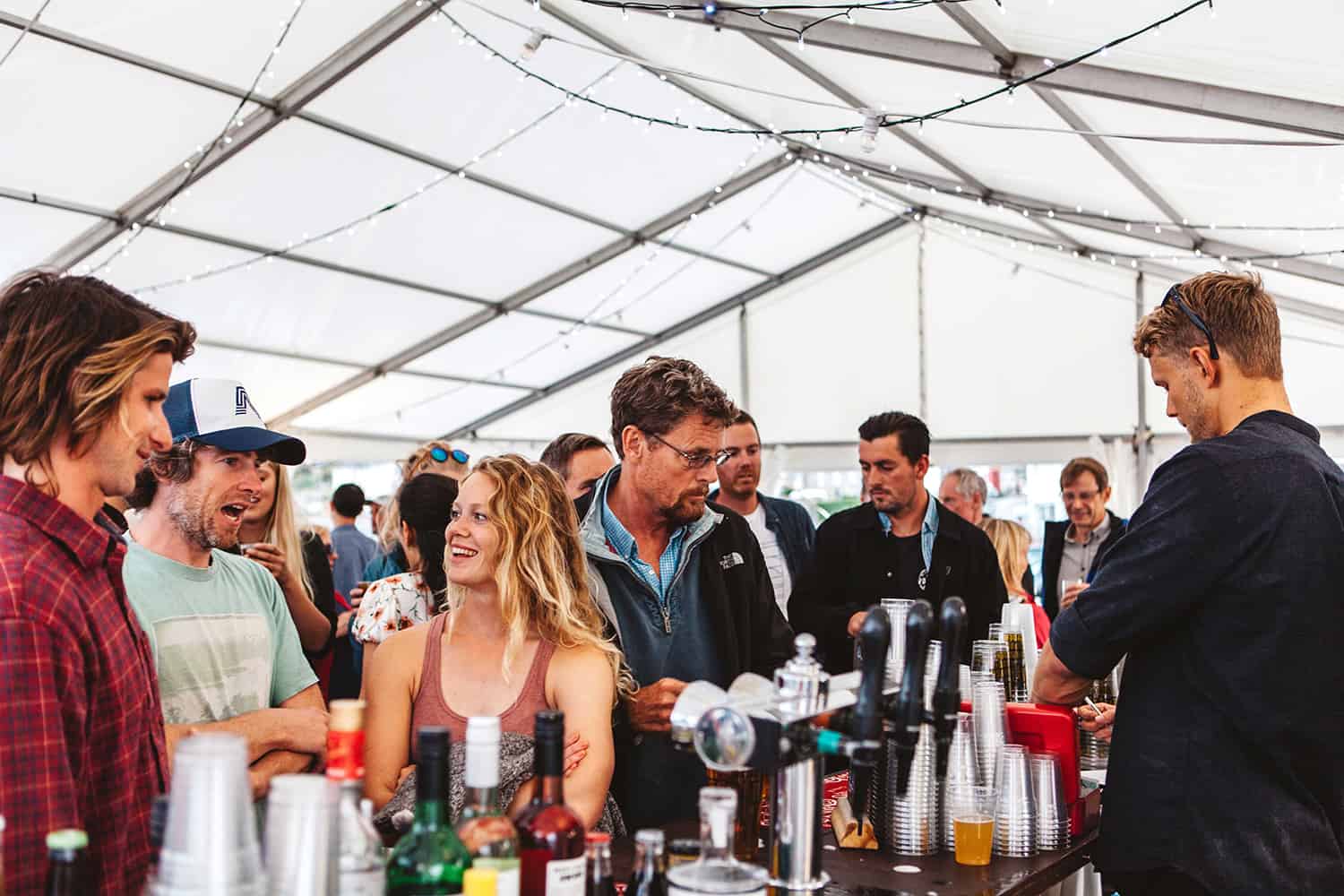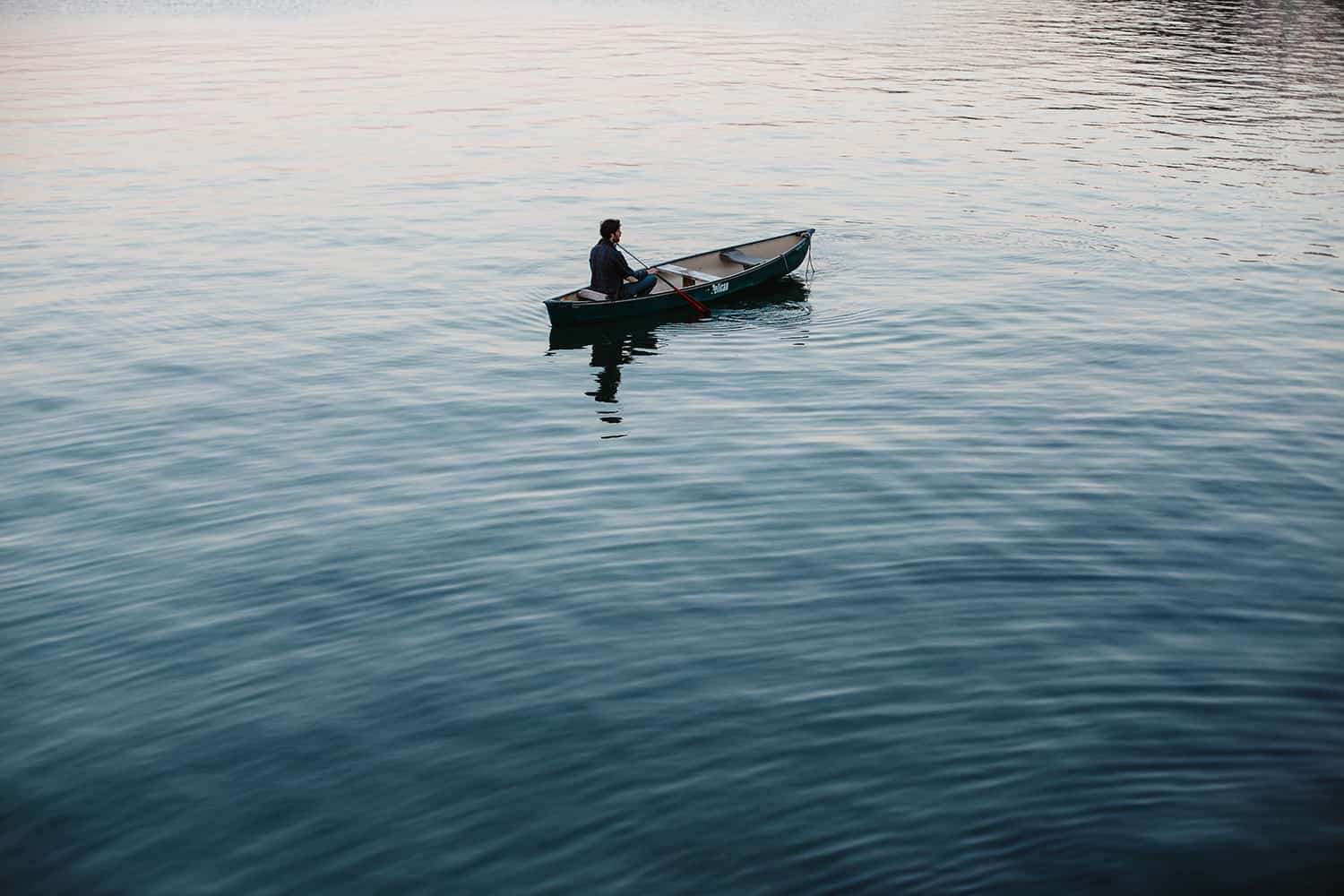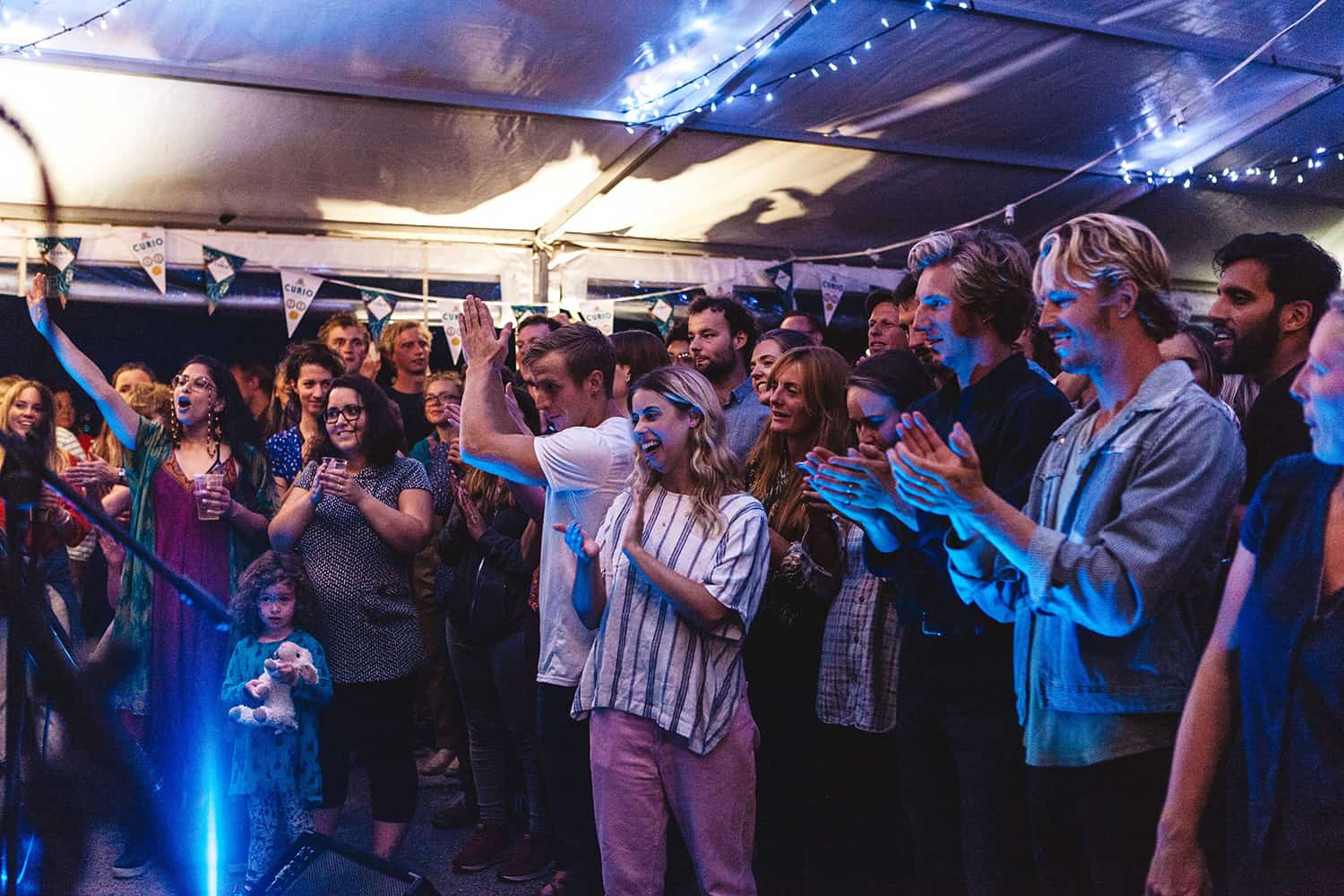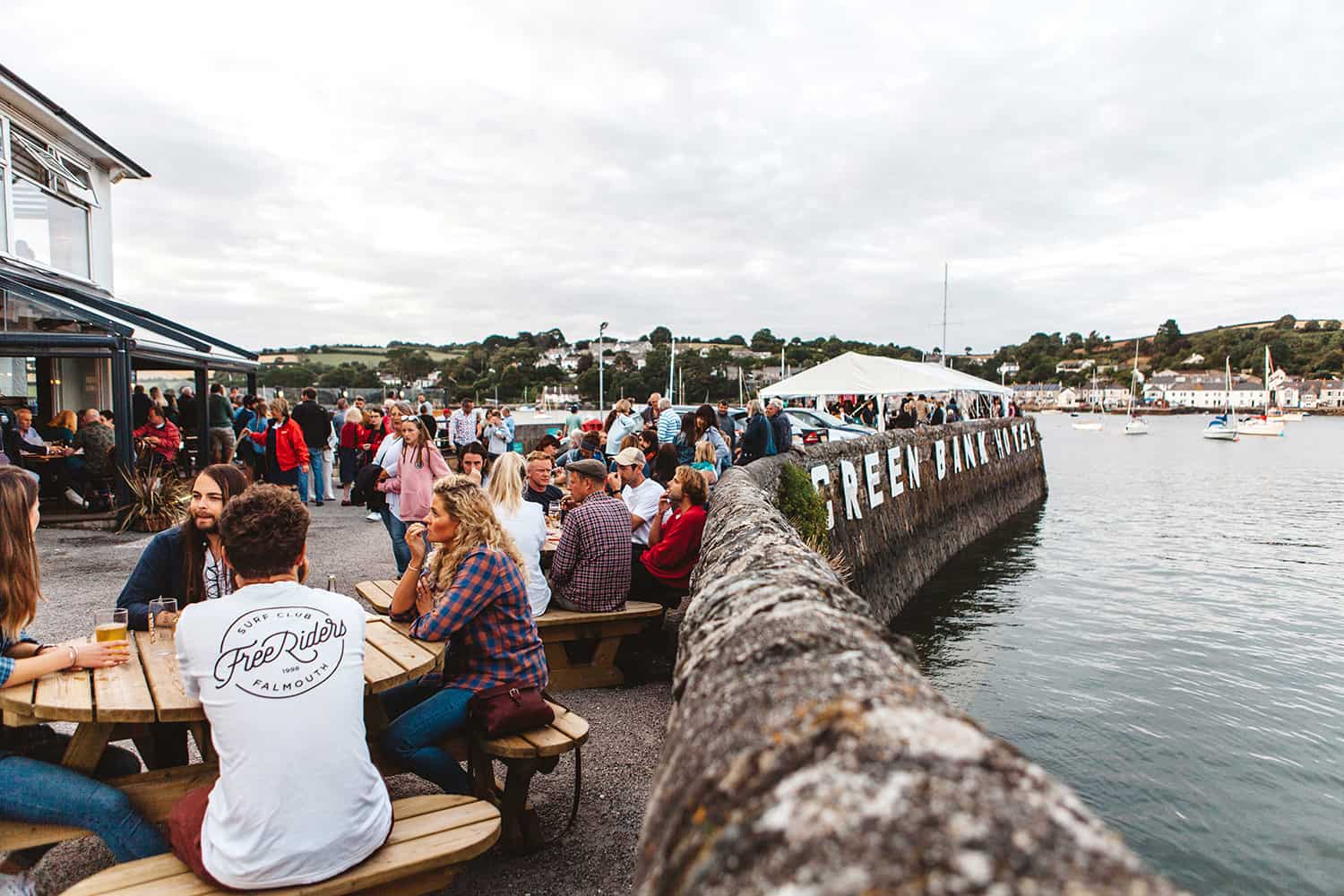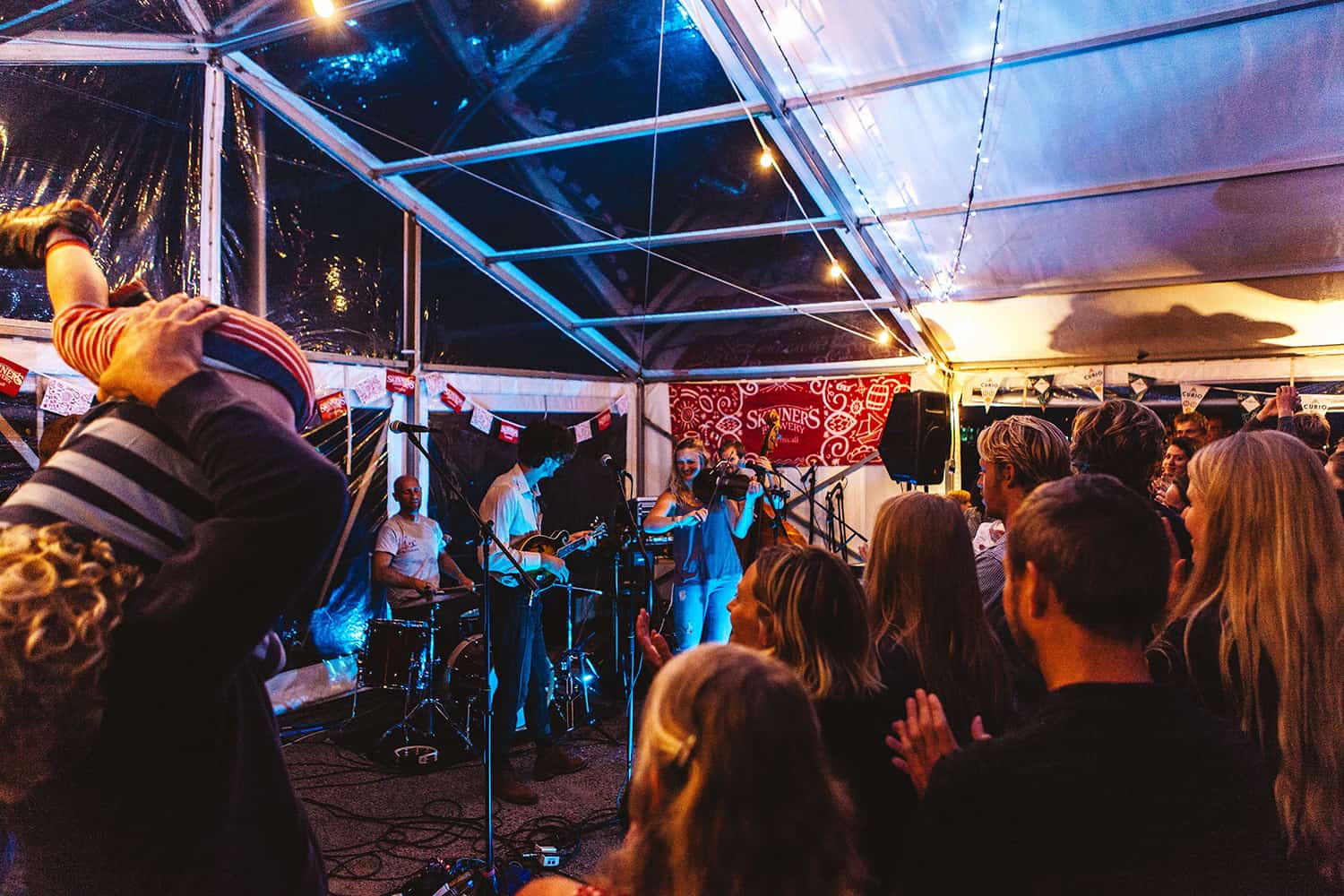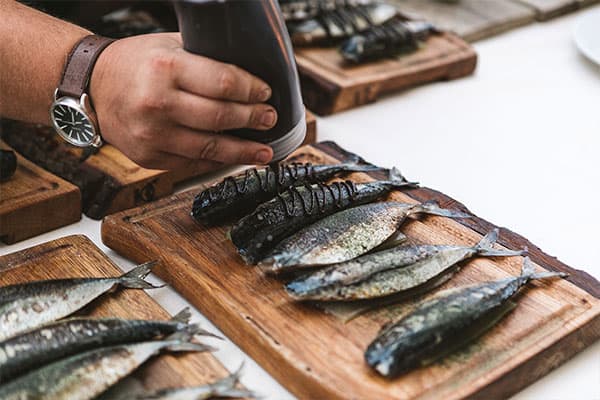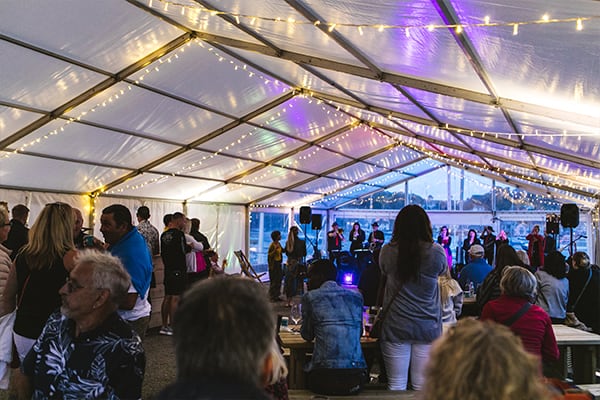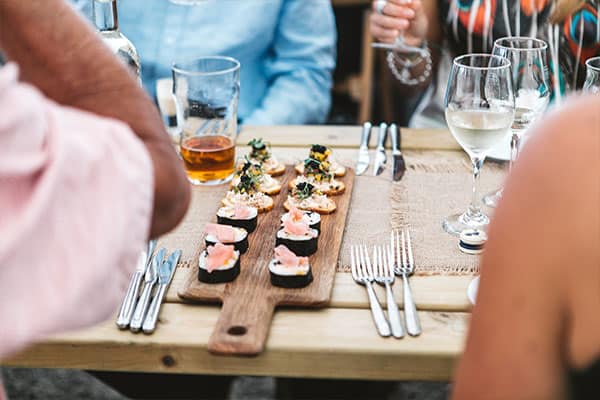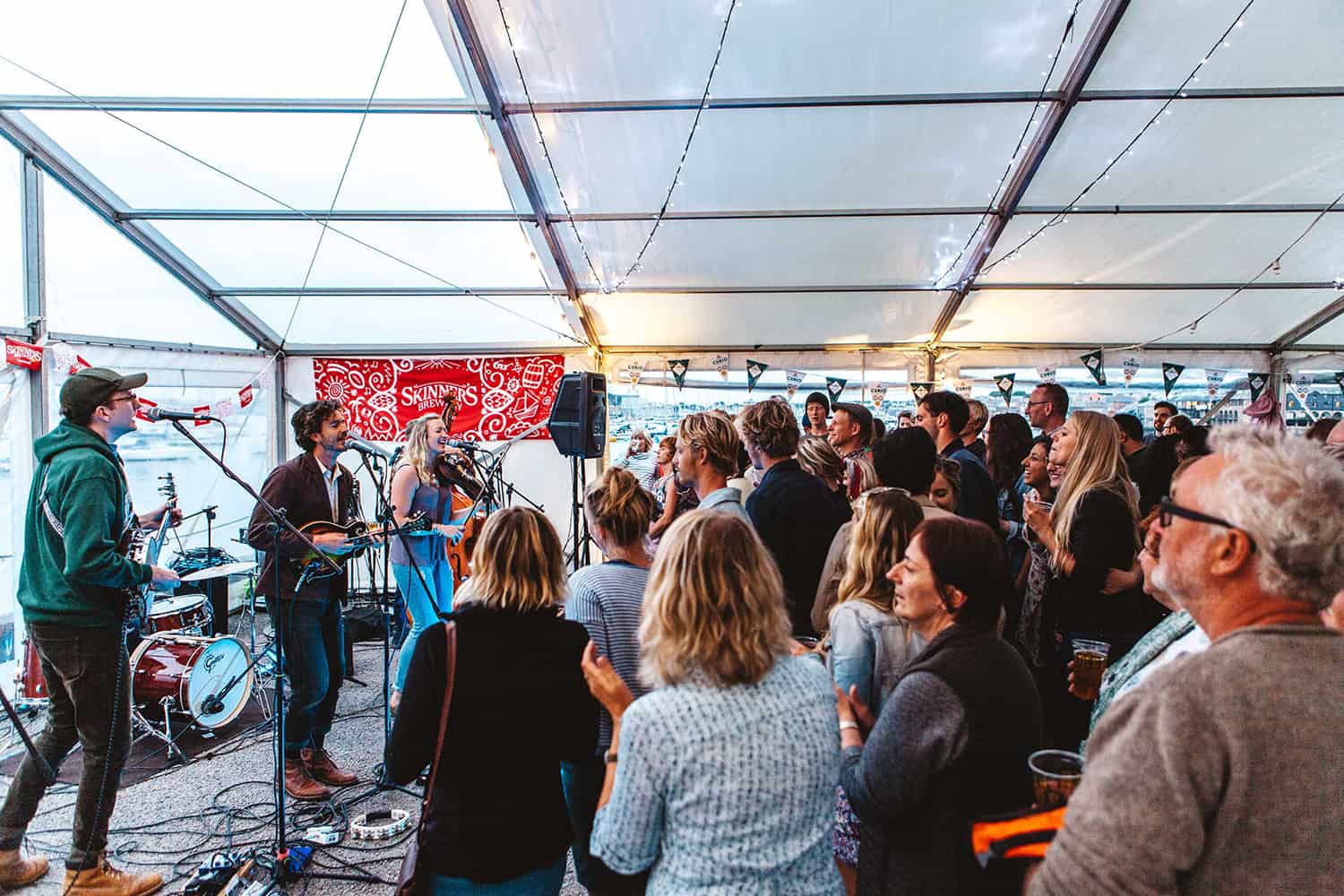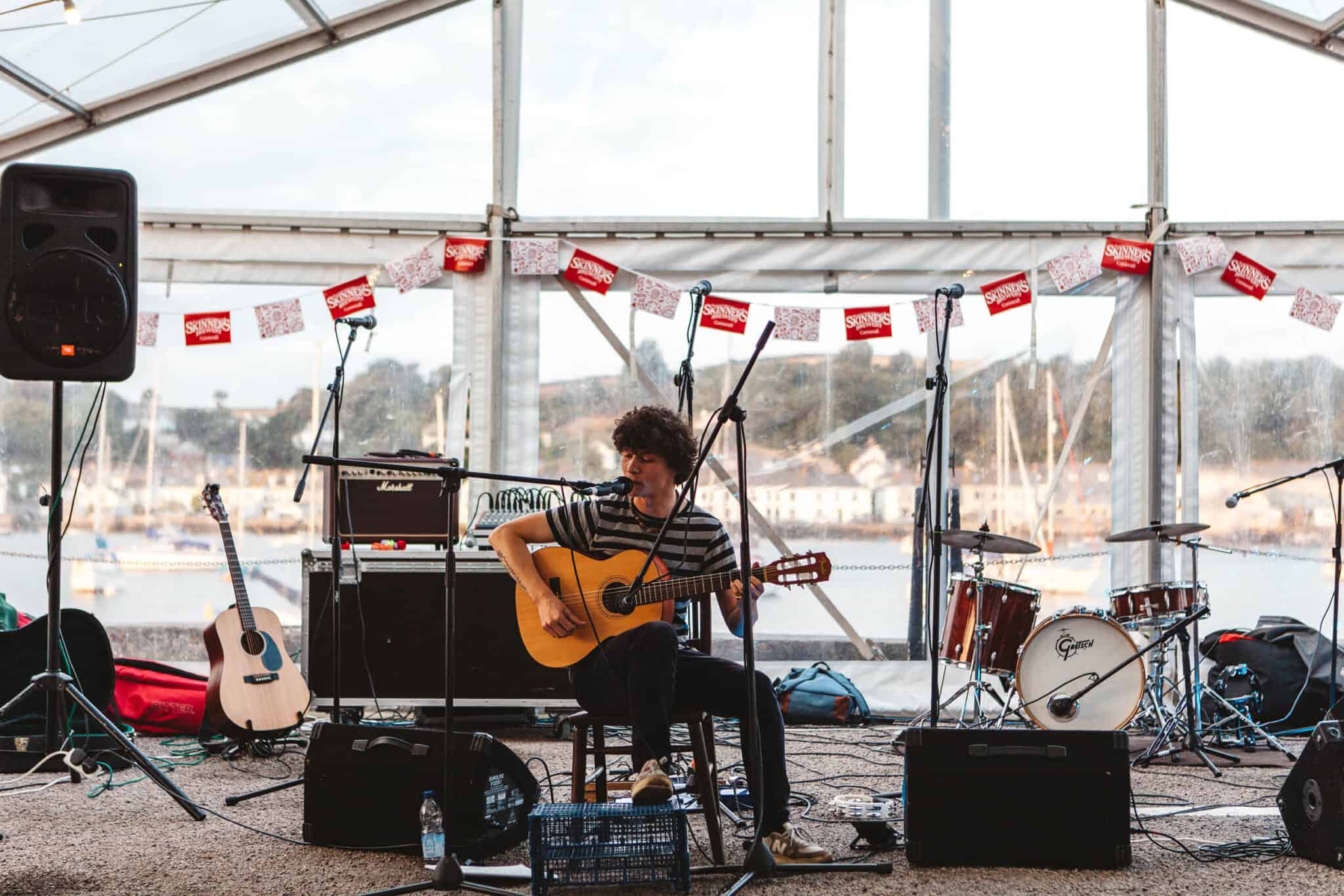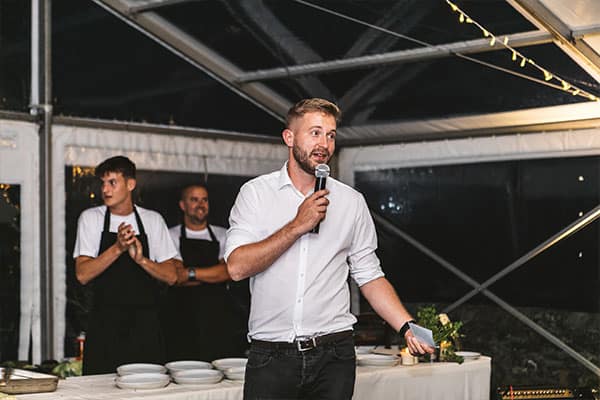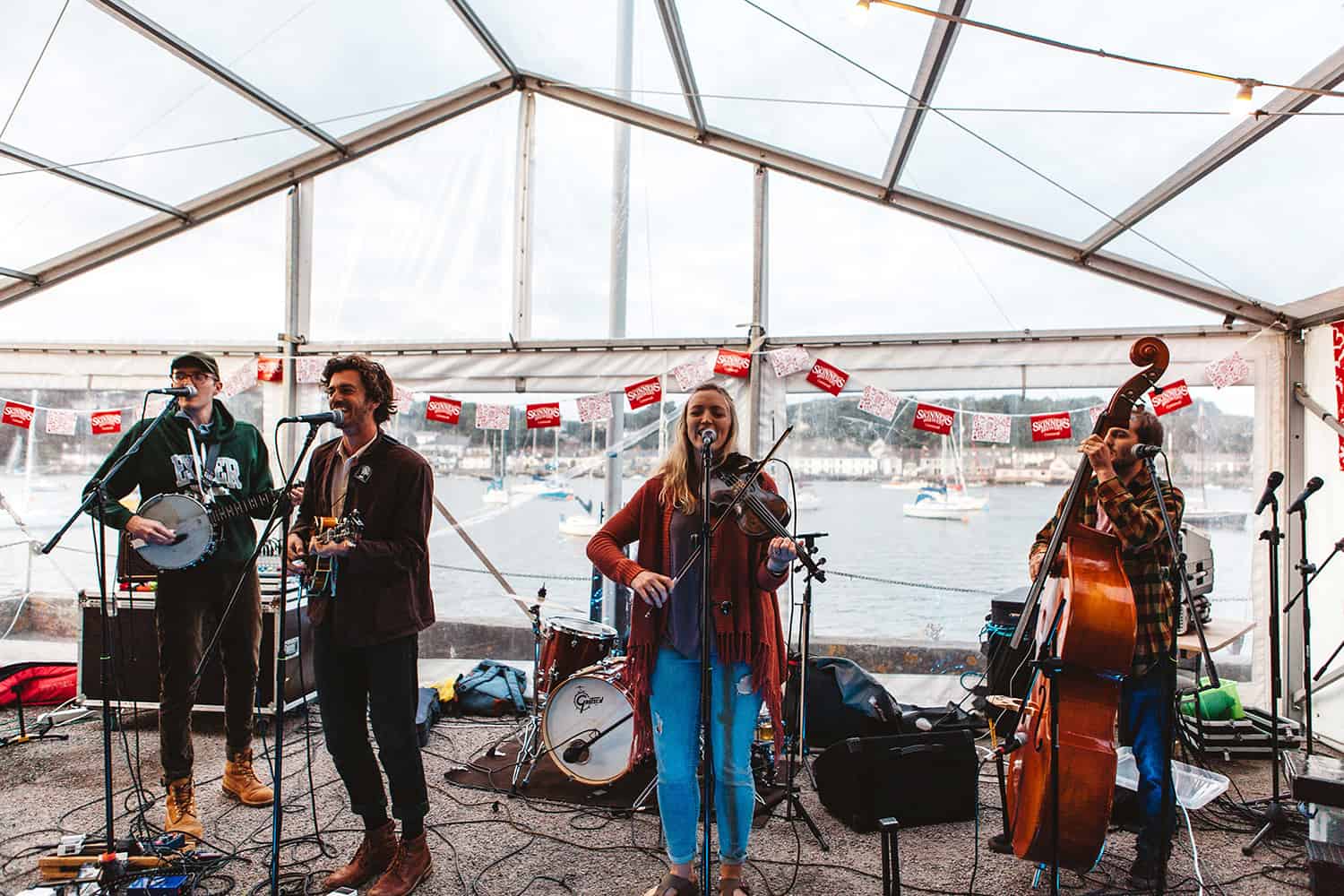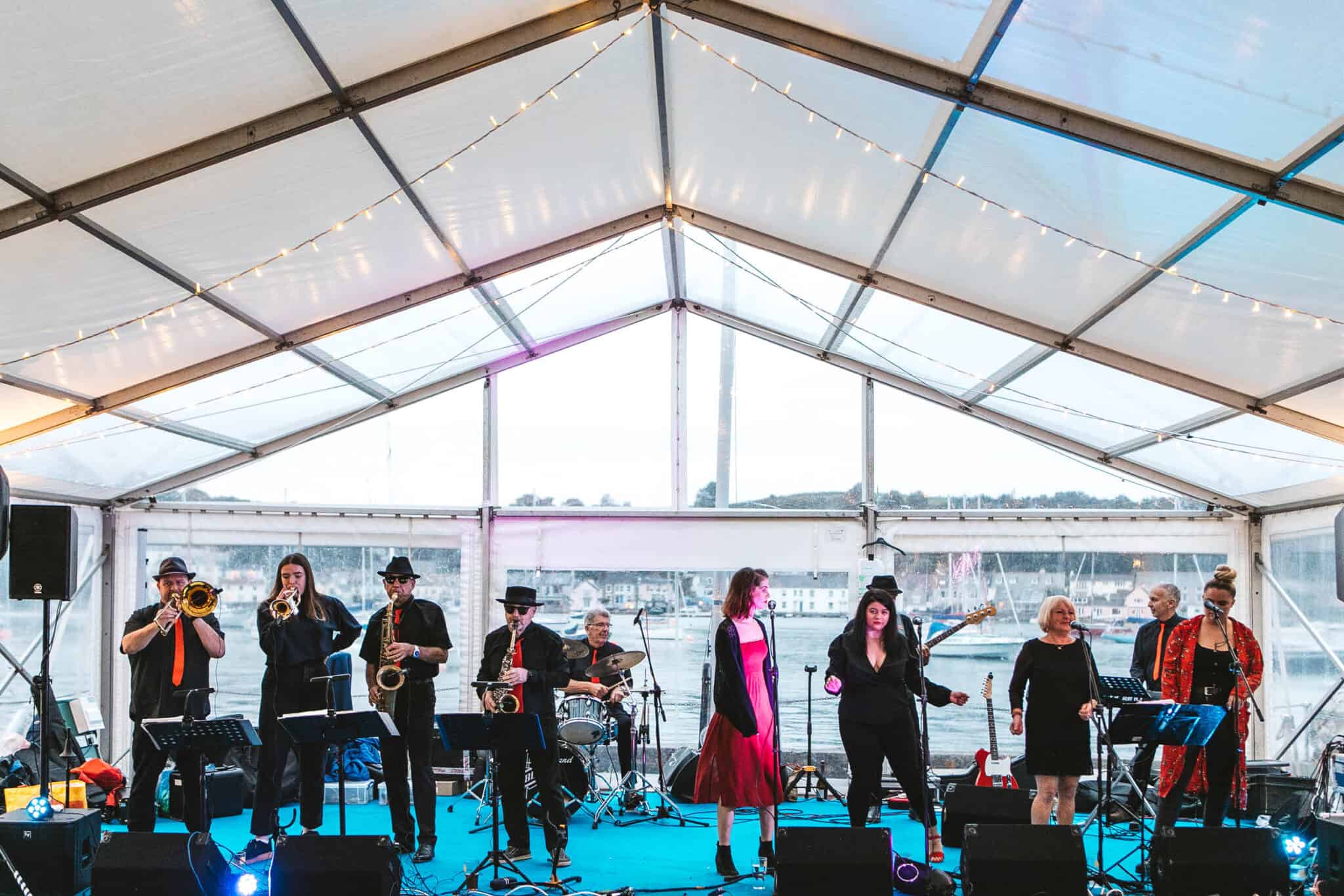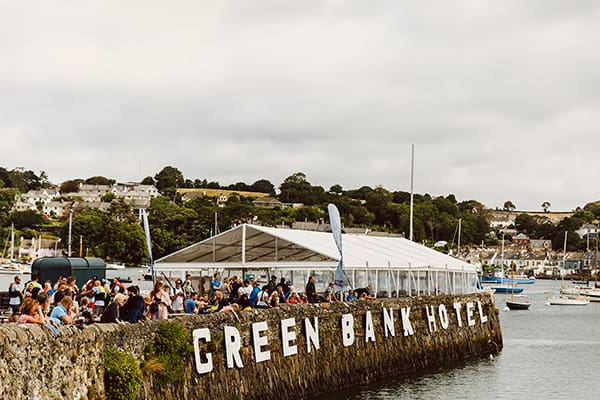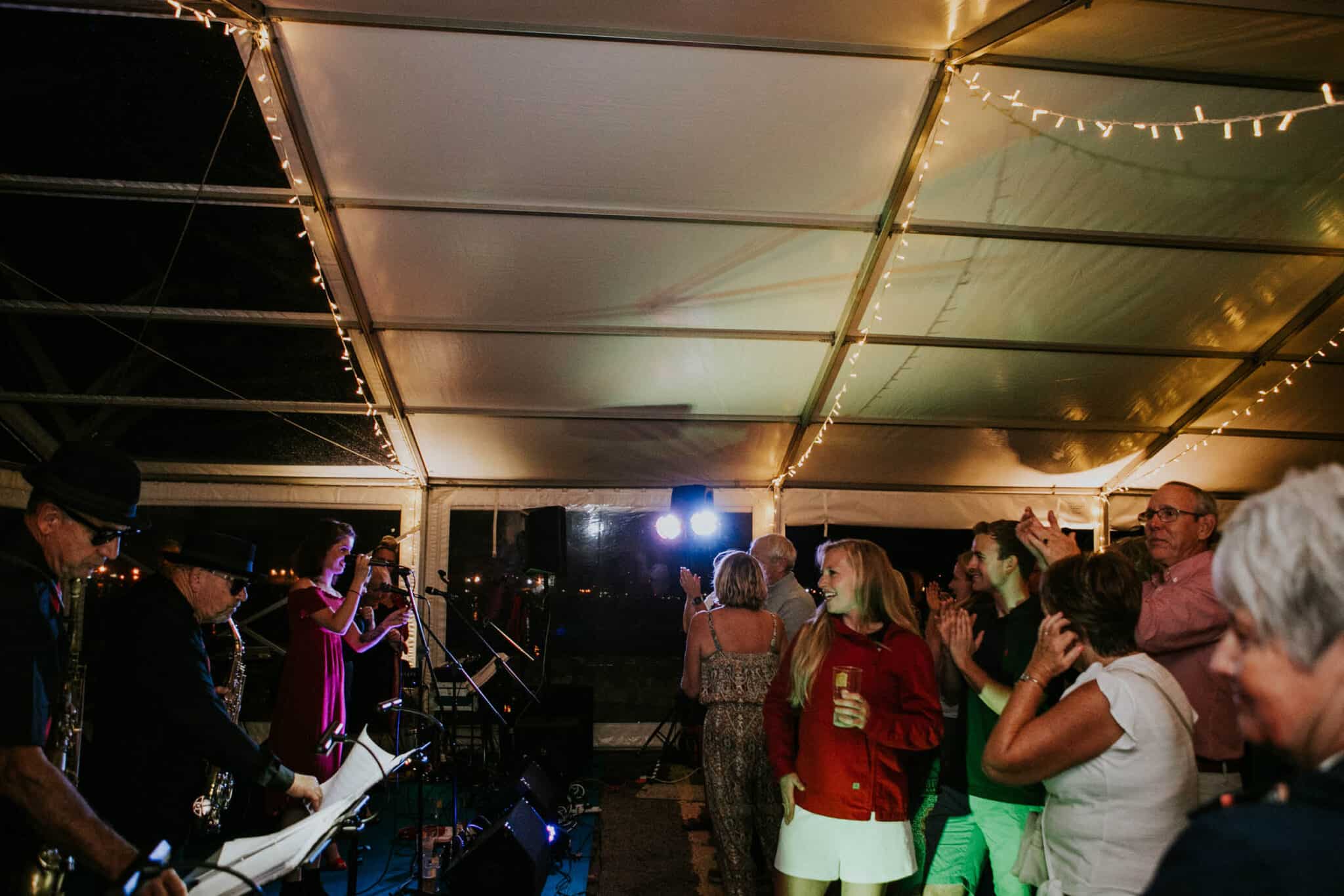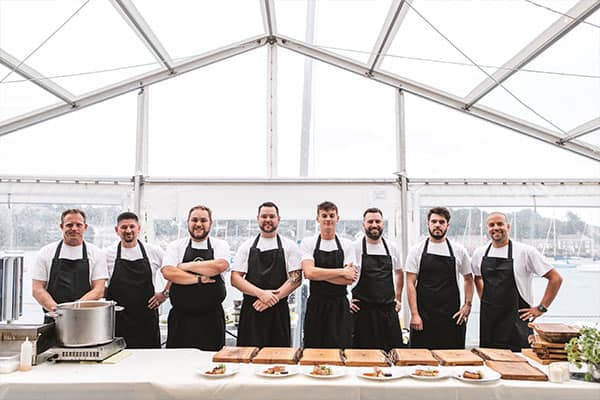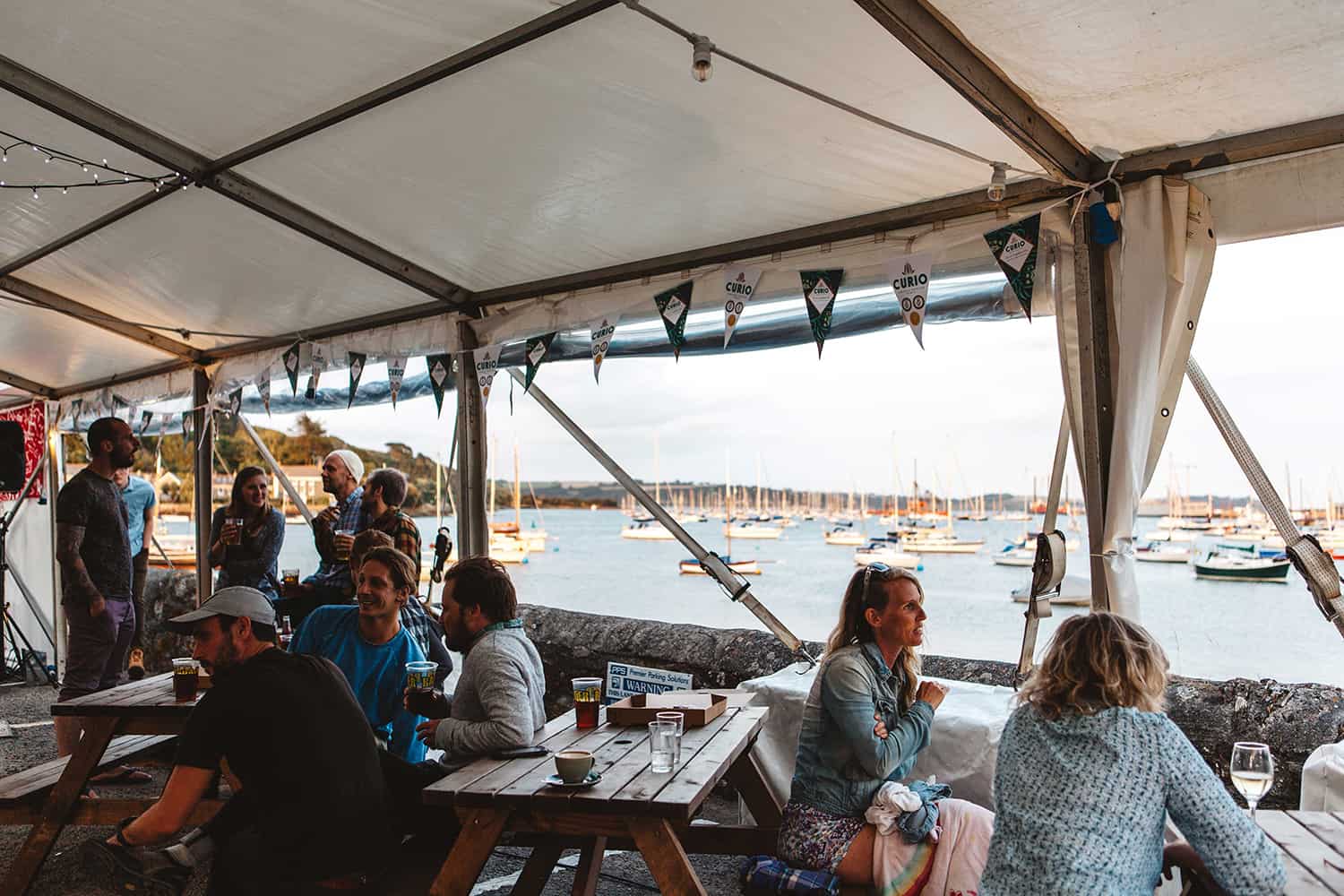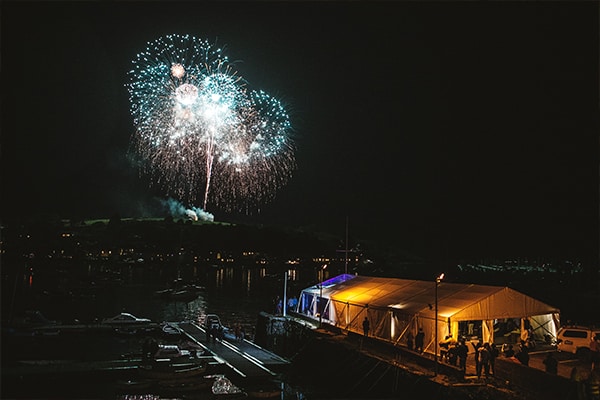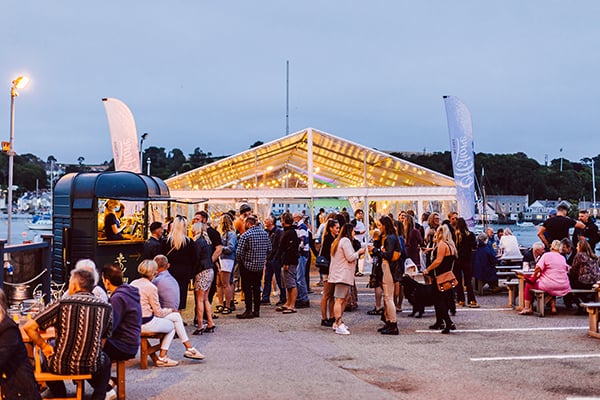 Don't miss Falmouth Week this August. We'll be celebrating it with exciting events on our very own private quay as well as hosting live music in our marquee. Expect to get your dancing shoes on to performances from Jonah's Lift and Falmouth Soul Sensation. Then show up with your heartiest cheers to spur on the annual Dragon Boat Race that launches from our quay. We'll be serving bacon baps in the morning, to fuel your appetites for the first race at 9.30am! Enquire about entering your own team here. We'll also be hosting the fantastic Pink Wig event, where a sea of pink ladies will grace our quay and raise money for breast cancer.
All events will be free and all are welcome.
---
The Greenbank Fal River Festival 2022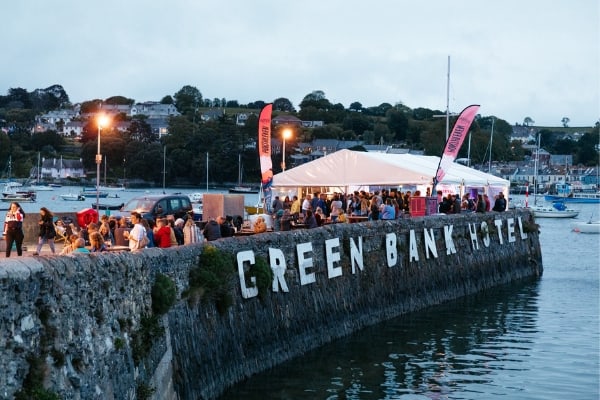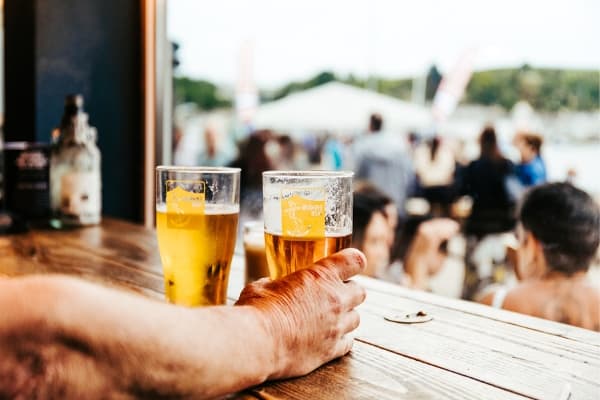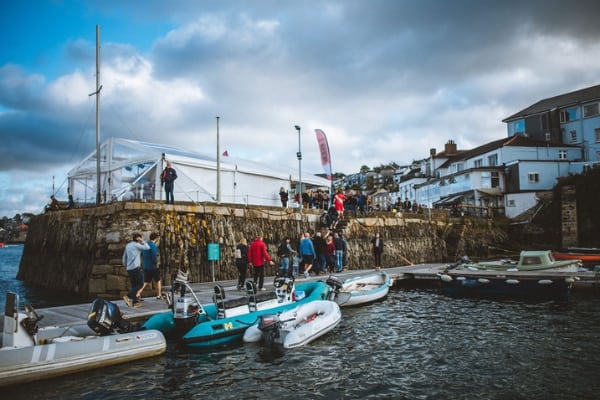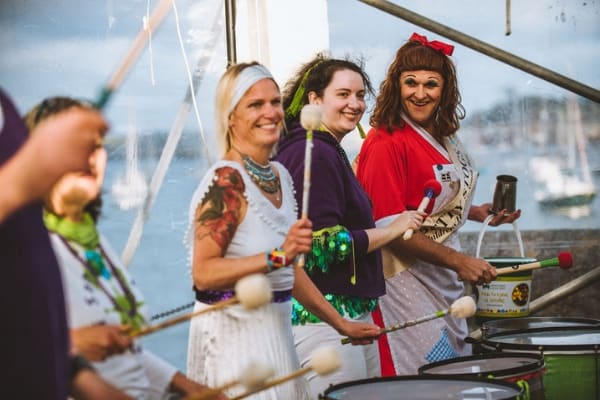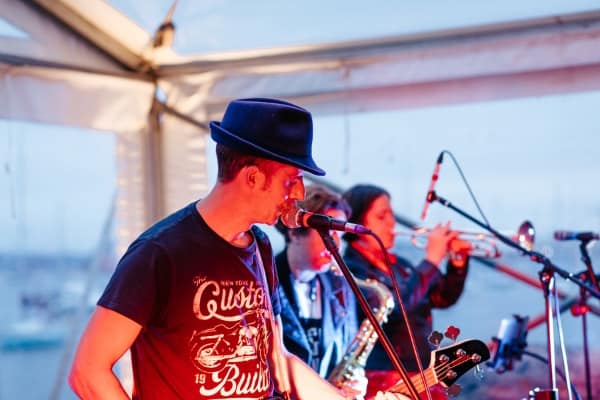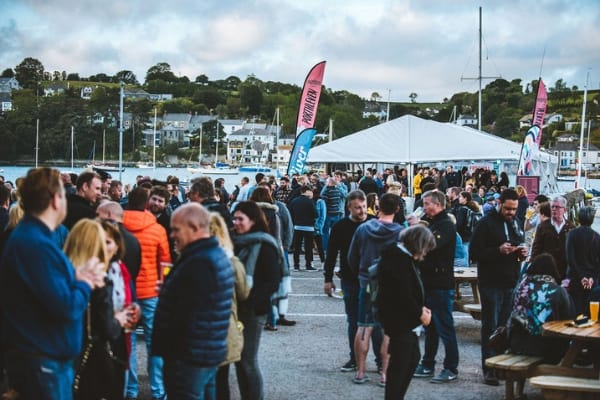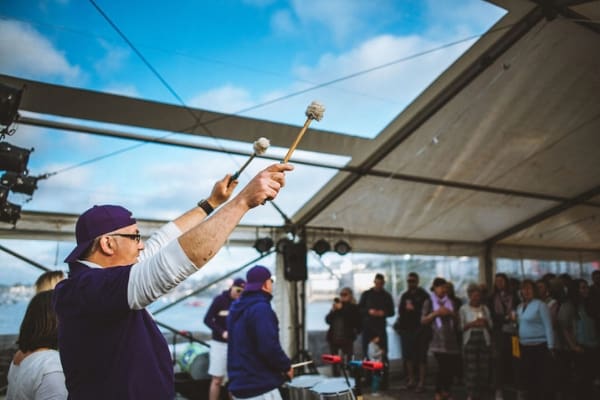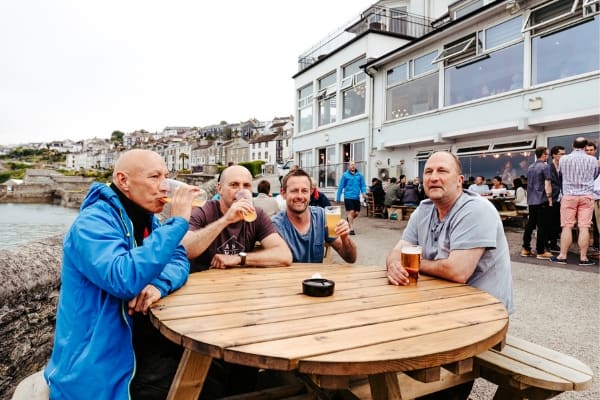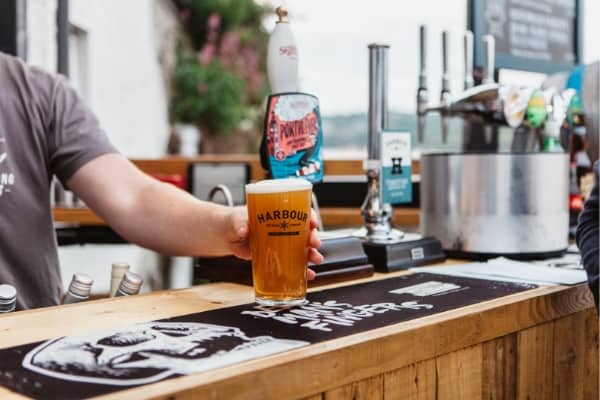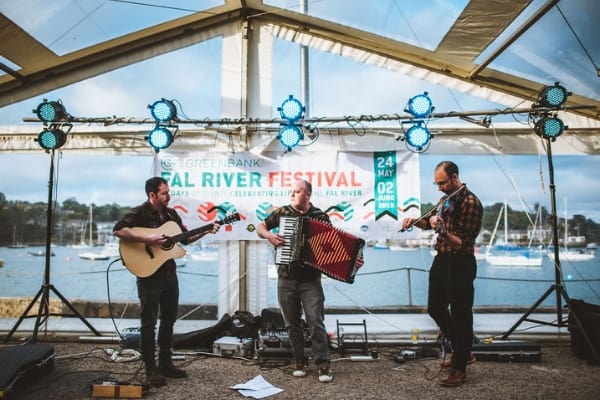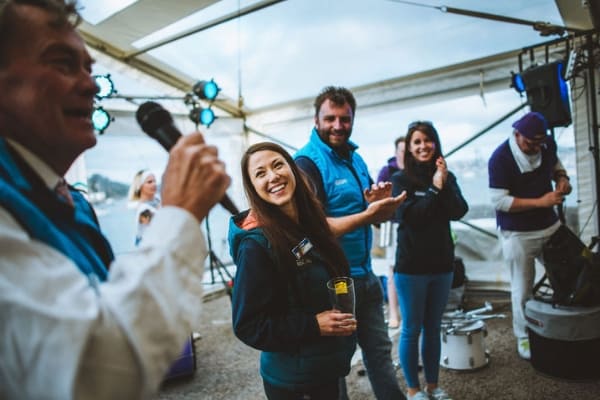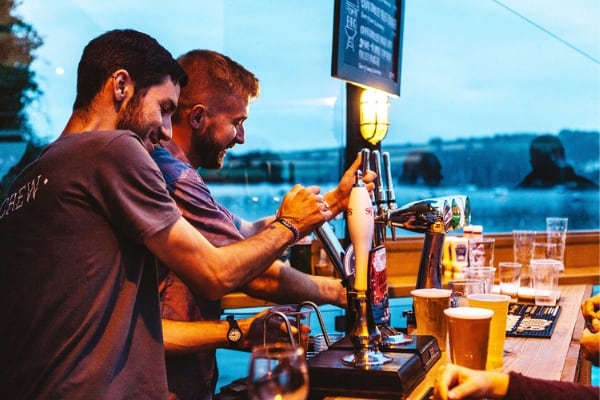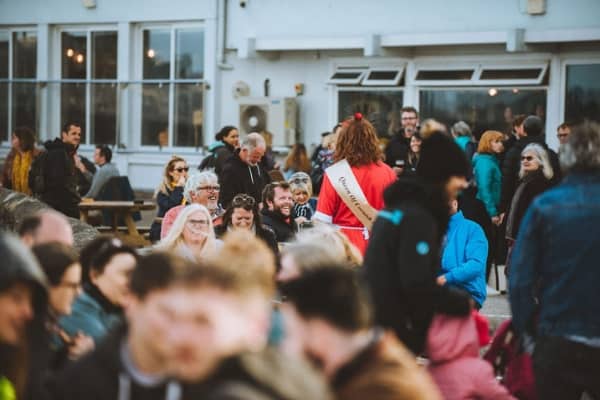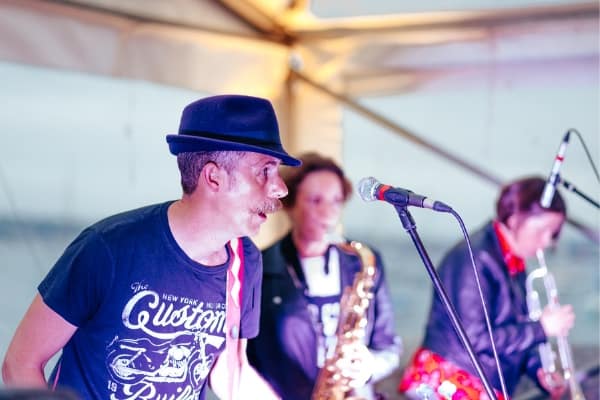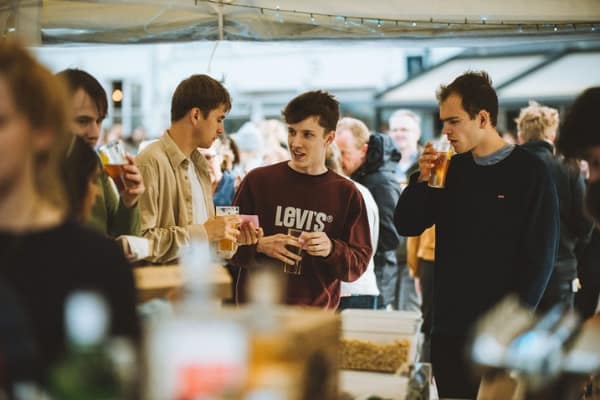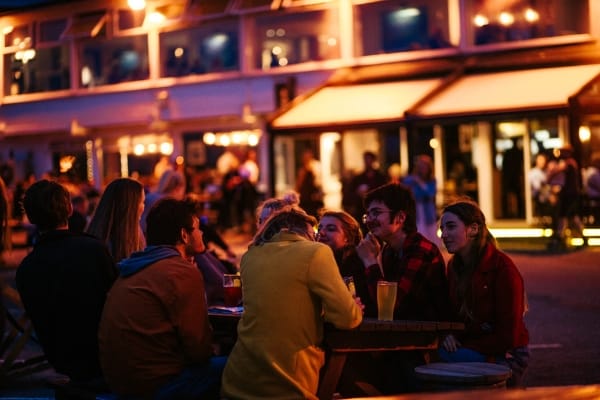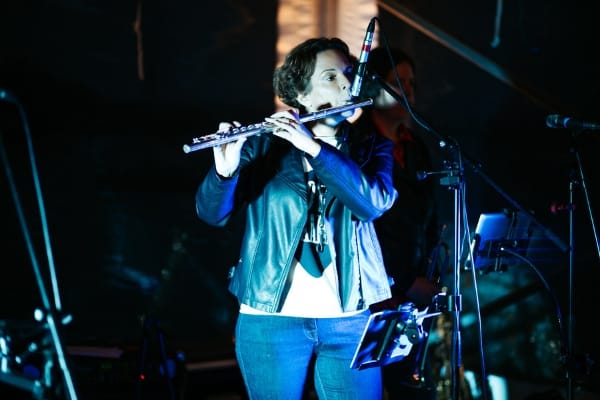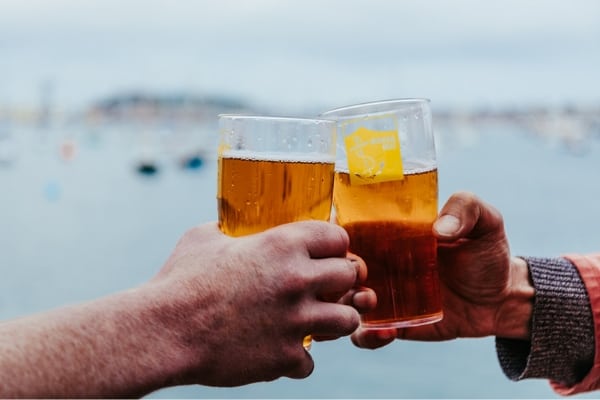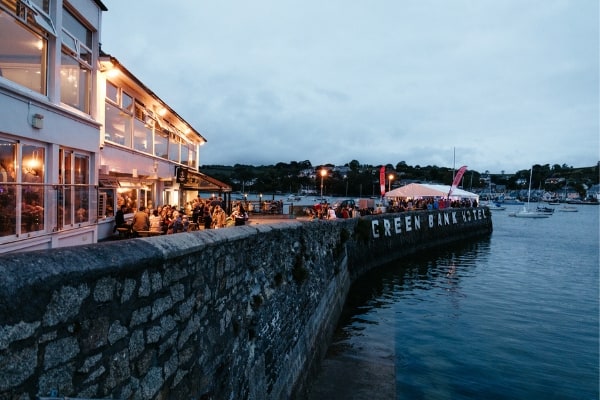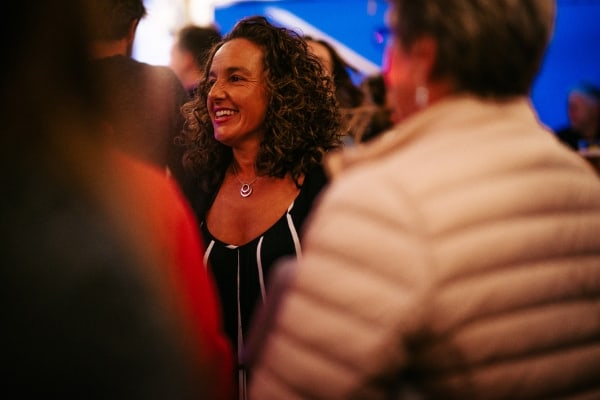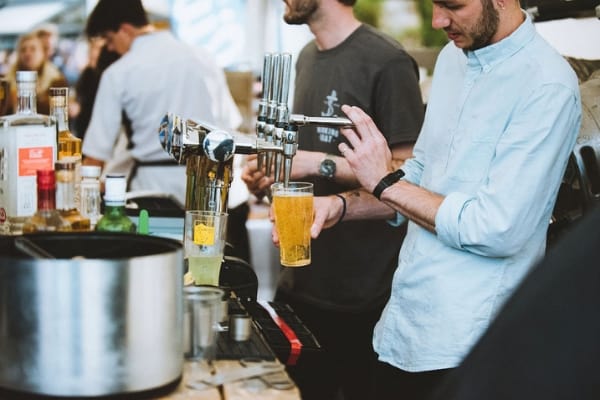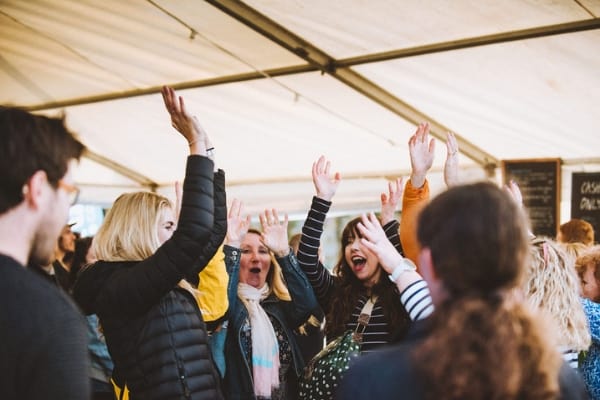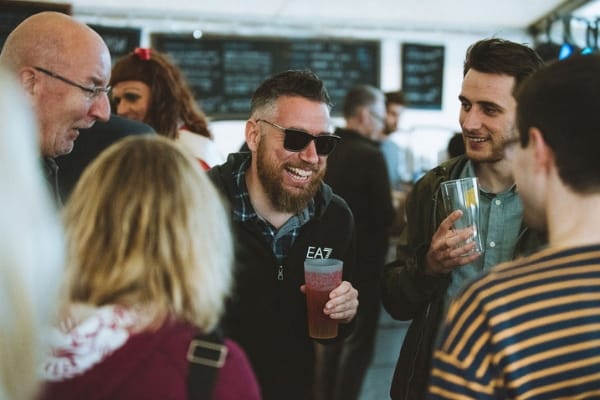 Kick starting the week of celebrations, The Working Boat will be hosting the famous Beer Fleet opening night for The Greenbank Fal River Festival. We'll be sure to get you singing and dancing throughout the weekend with this festival, which is tied in with our Beer Festival weekend. Expect barrelfuls of guest ales, local ciders and craft beers on offer, followed by lively music to get you shaking and moving well on into the night!
---
Sea Shanty Festival 2022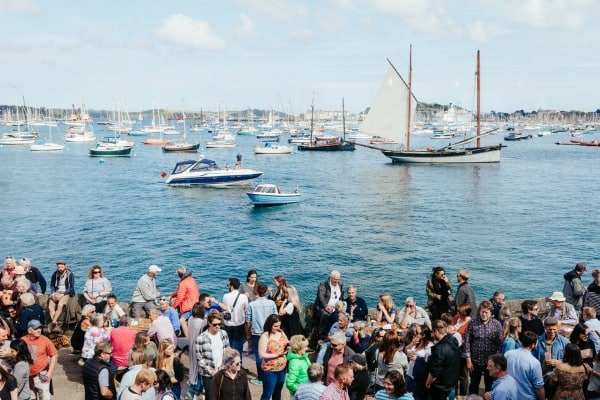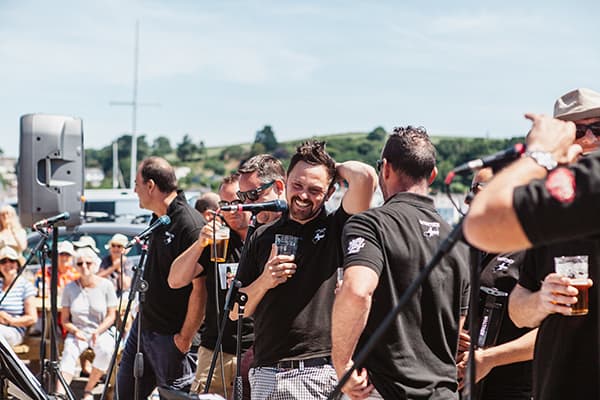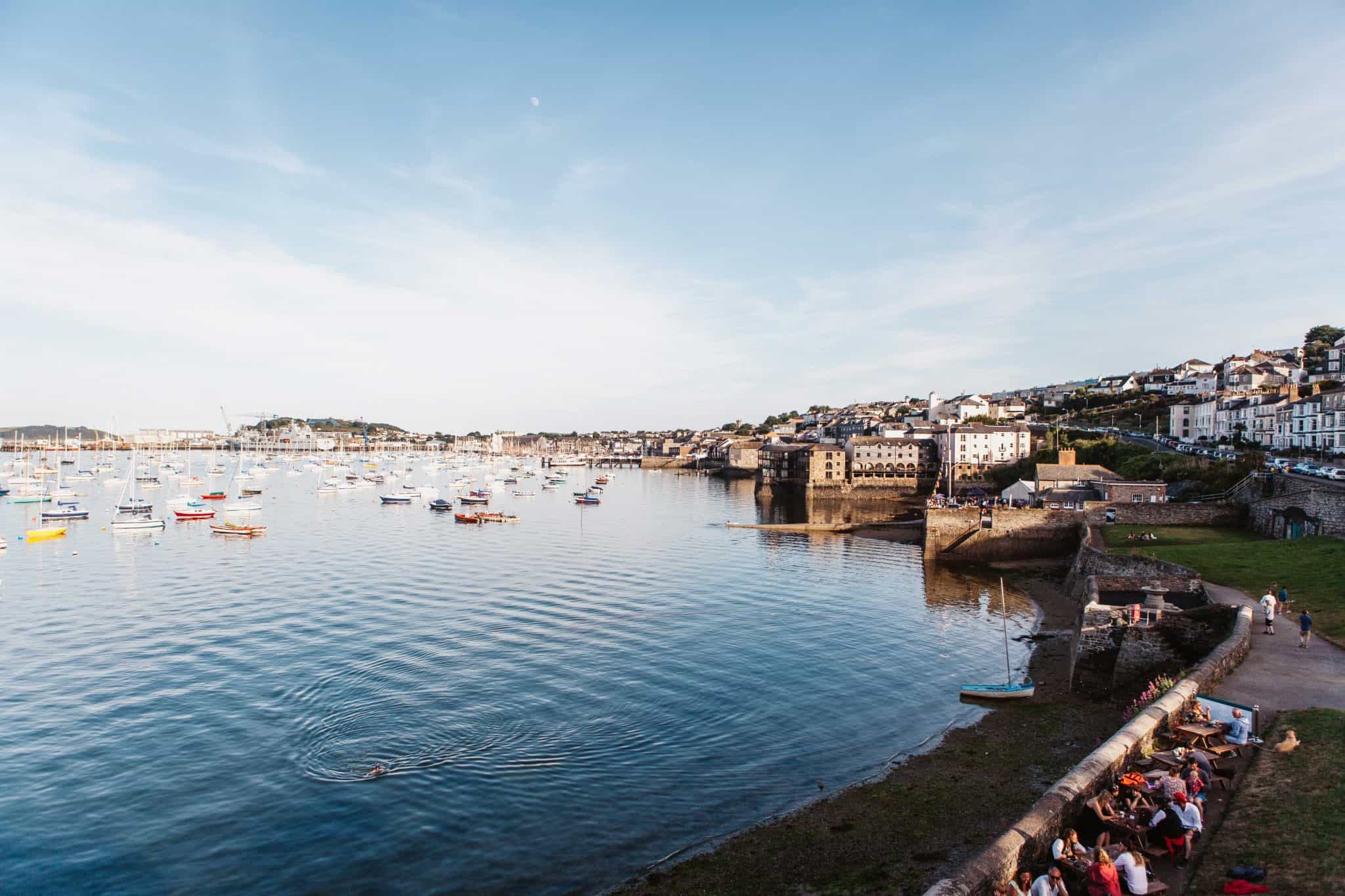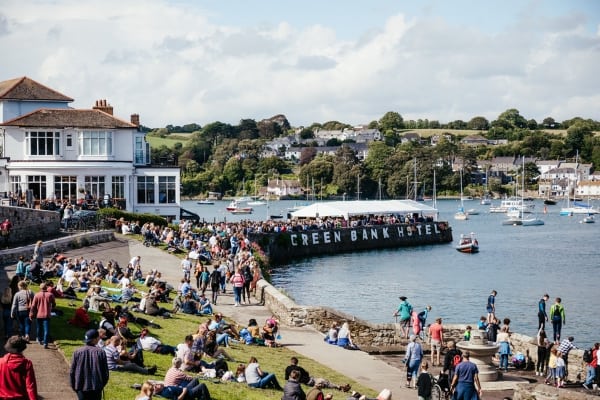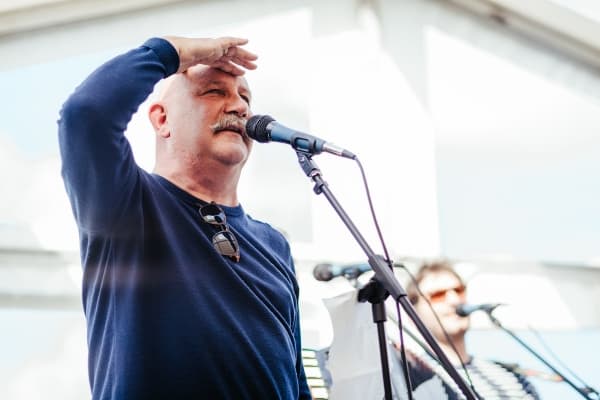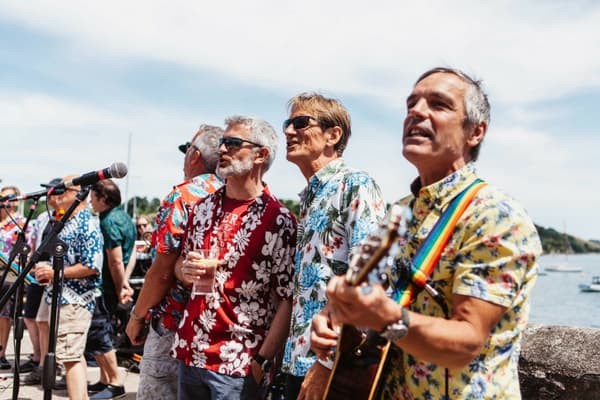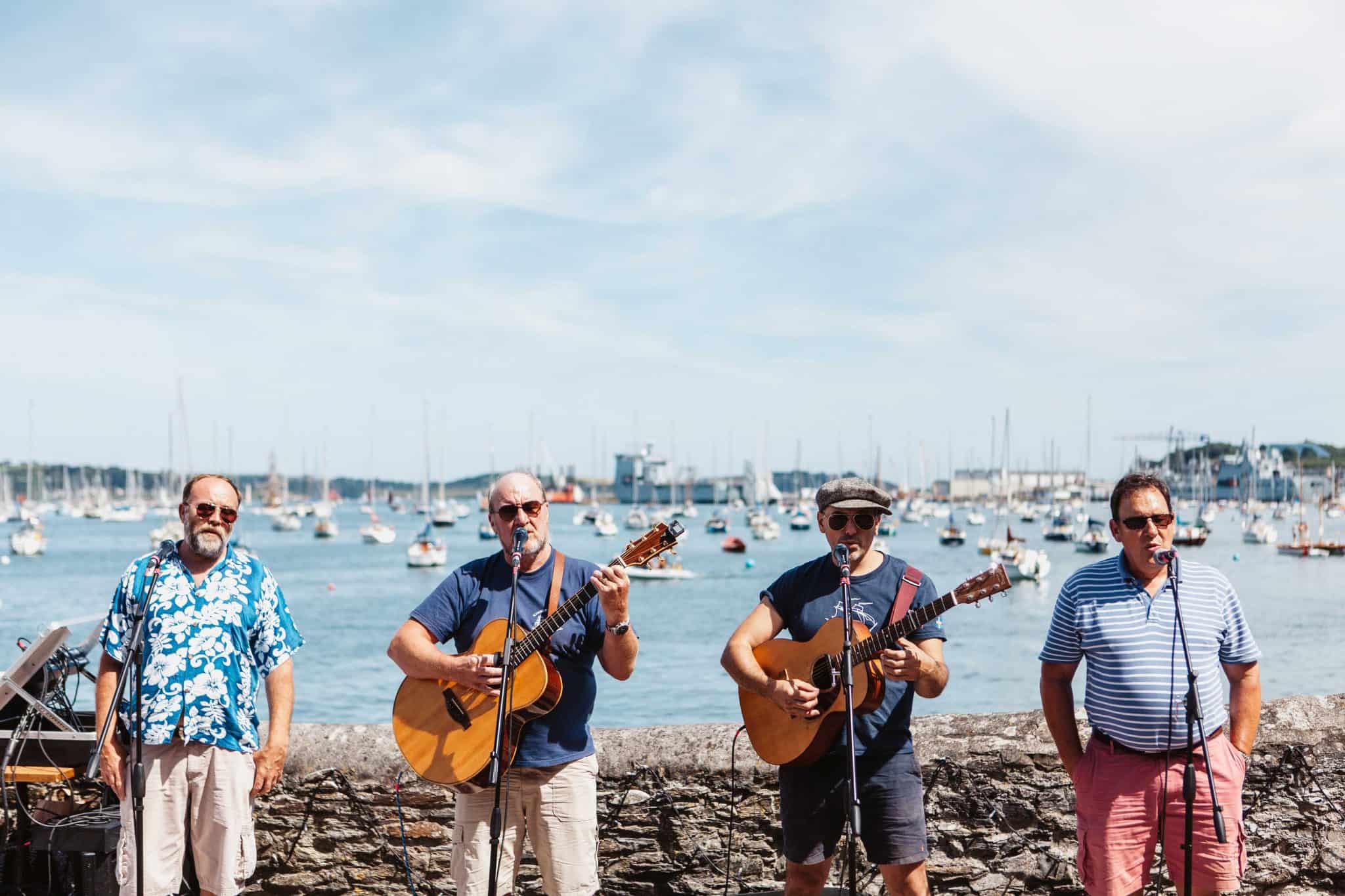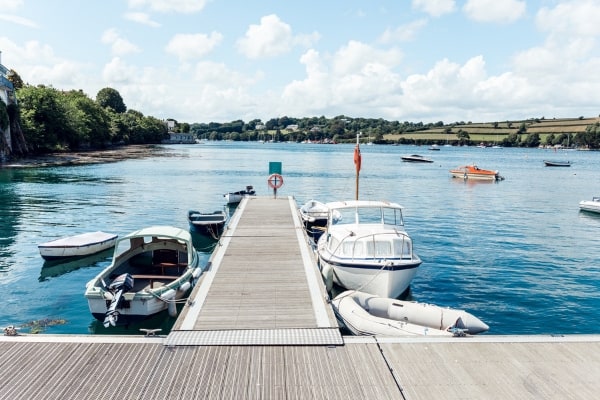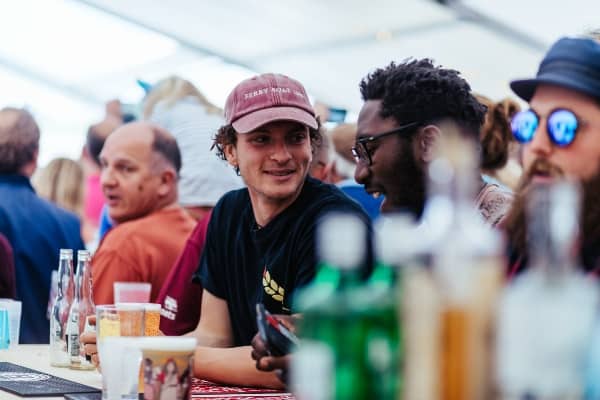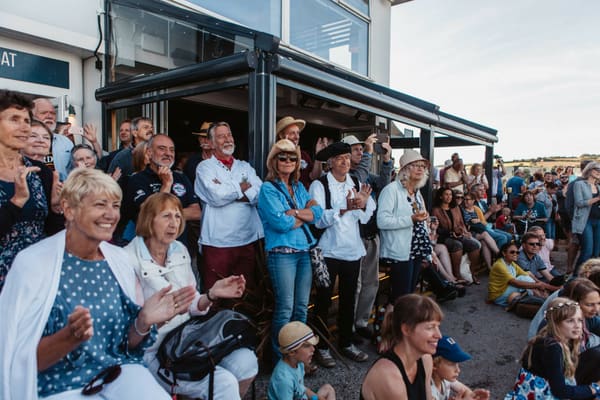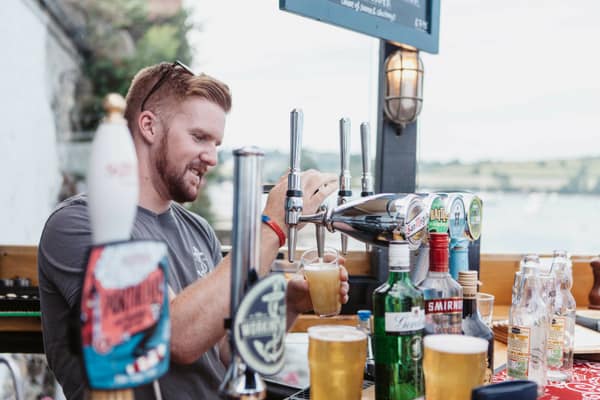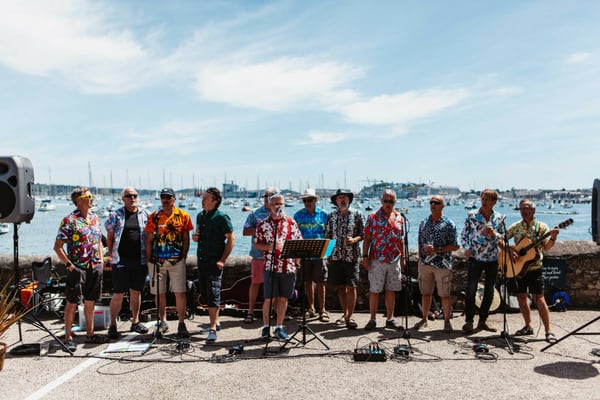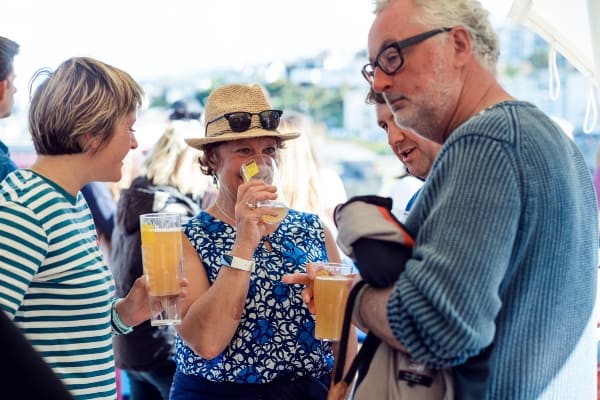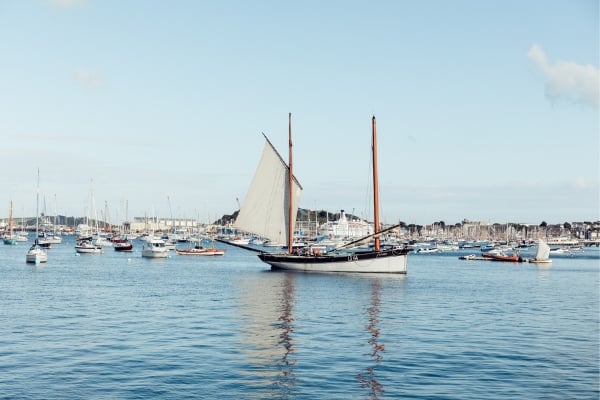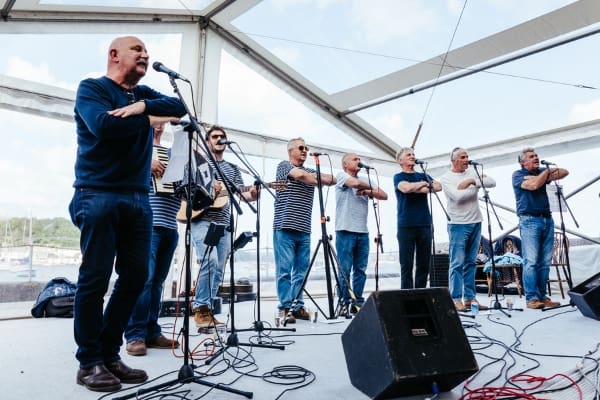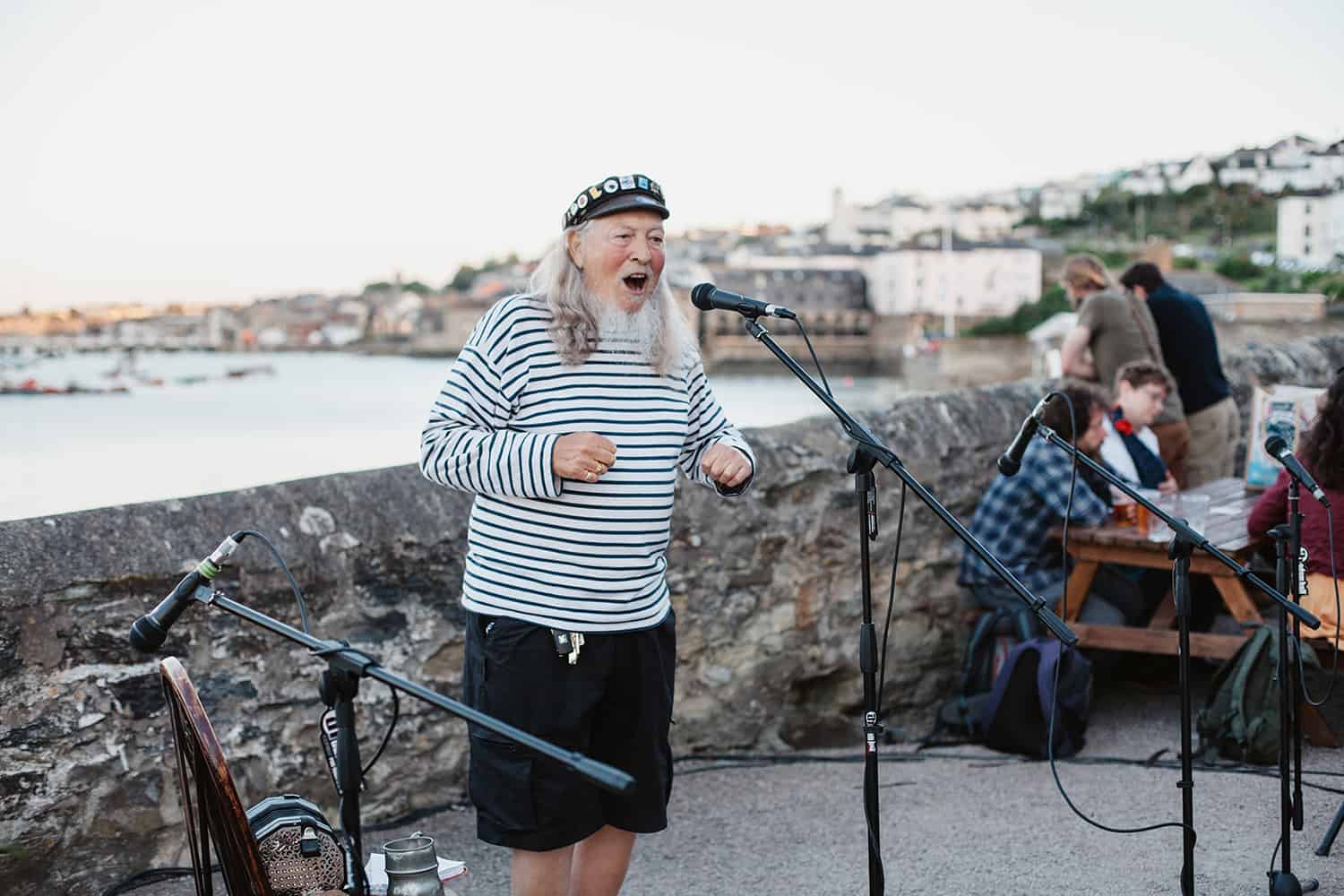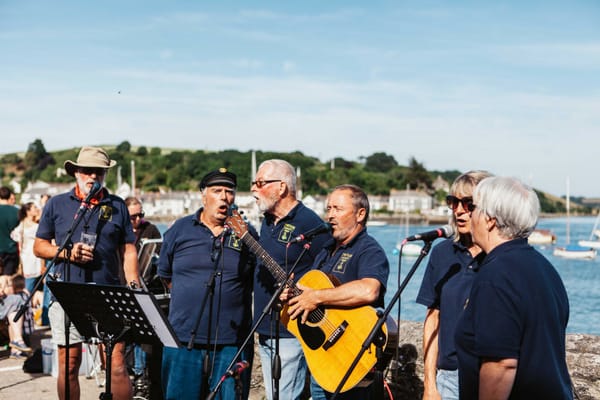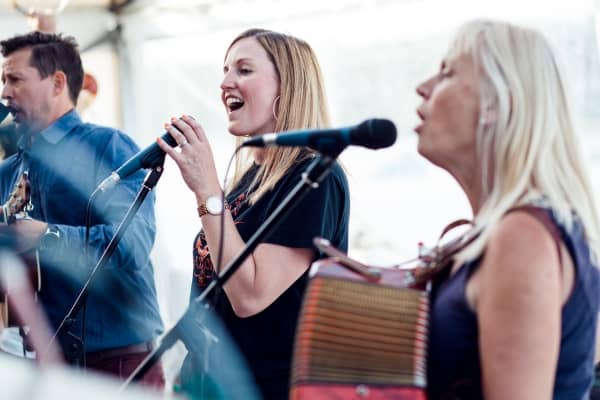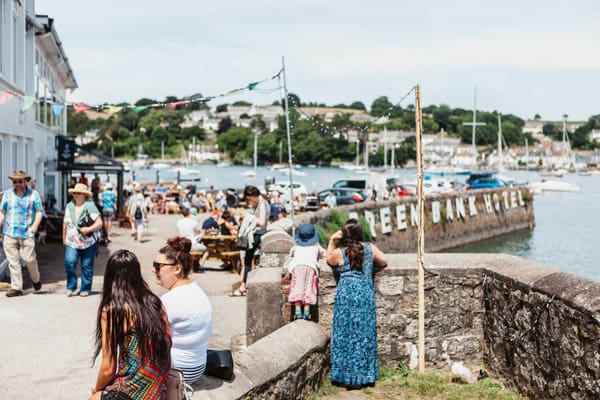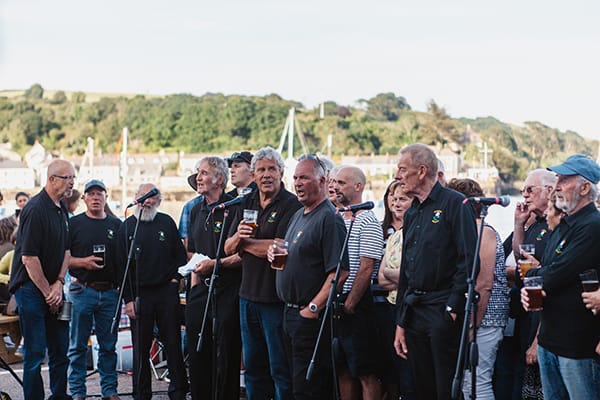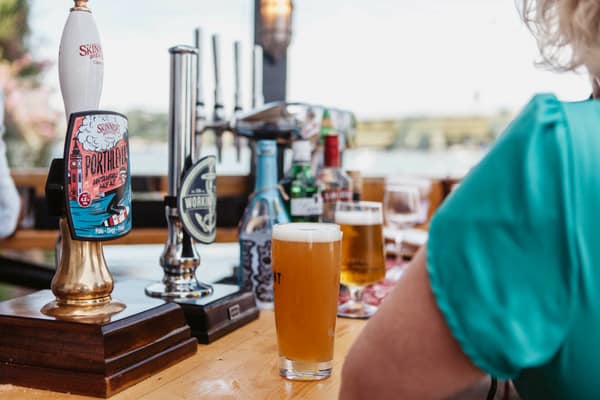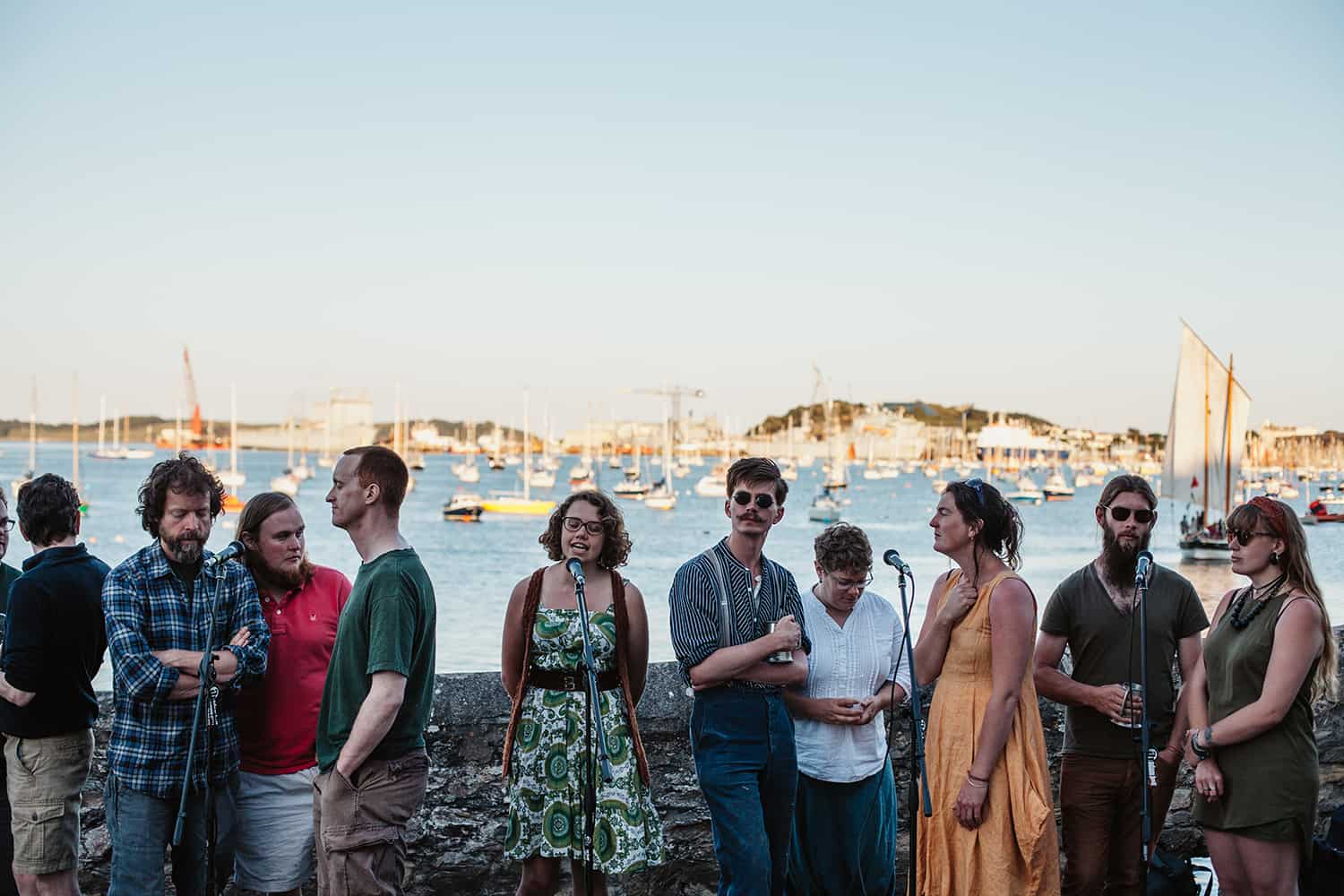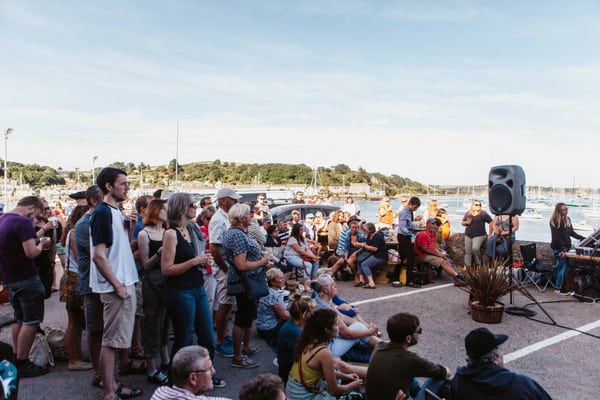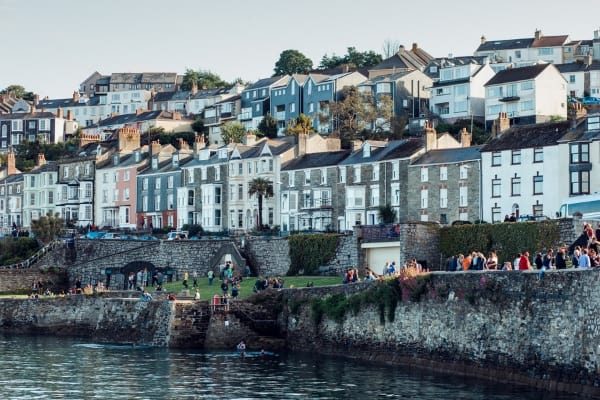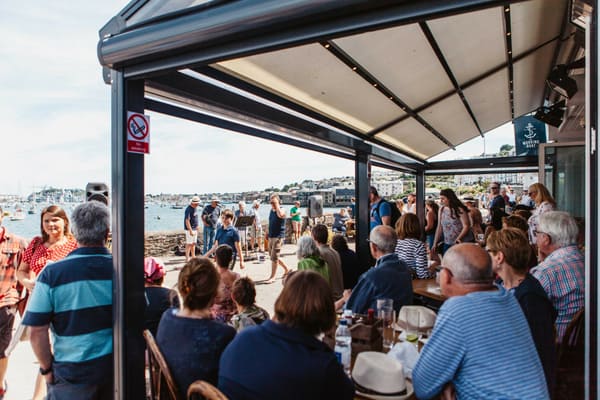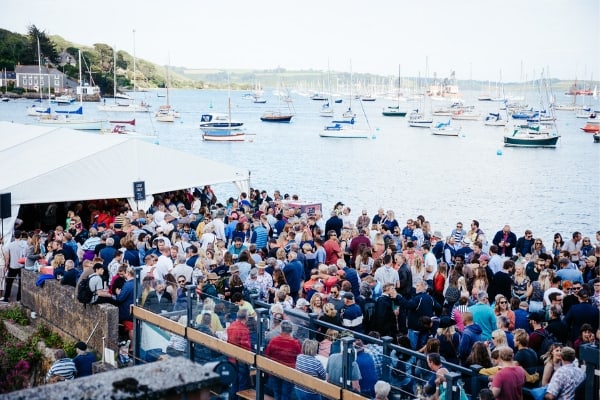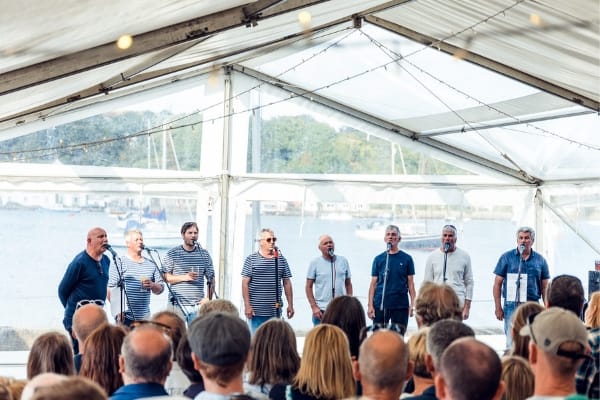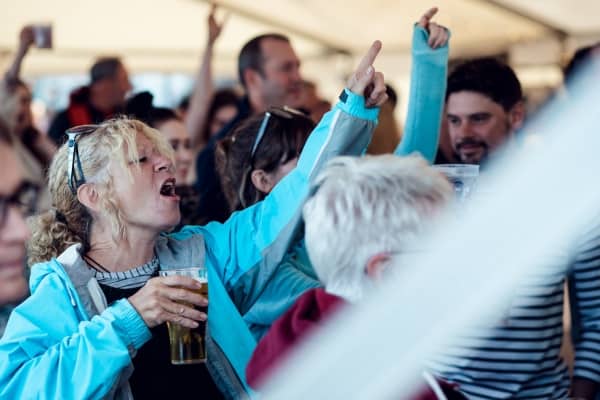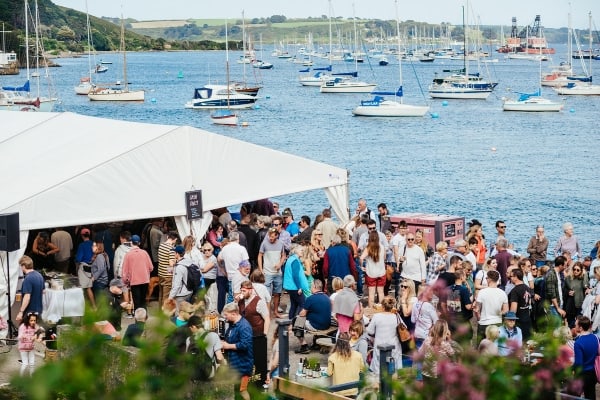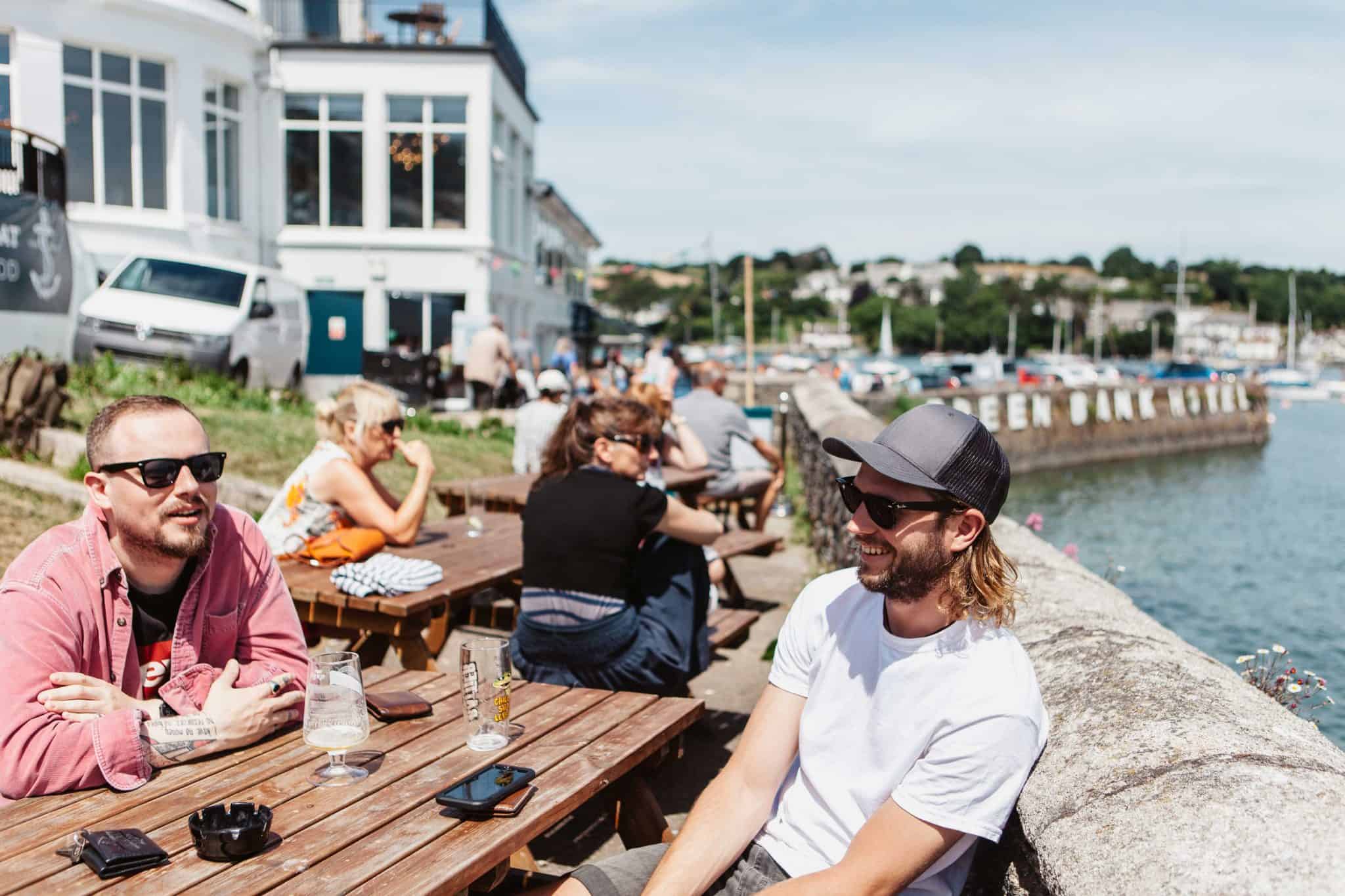 An event like no other. The world-renowned Falmouth International Sea Shanty Festival will be in full swing in the summer of 2022, with The Working Boat hosting performances throughout the three days. Will we be able to top the Fisherman's Friends from 2019? Possibly the busiest live performance to date, we sure all had a great time toe-tapping and dancing to the classic shanty tunes. And after the virtual celebrations planned for 2021, we can't wait for 2022! Can we make it bigger and better? You betcha!
---
Chefs on the Quay 2022
Don't miss out on our dining 'feast' experience 'Chefs on the Quay,' which will be held during Falmouth Week 2022. Featuring six top local chefs rustling up their dishes against the panoramic backdrop of Falmouth harbour, this is a rustic feast night with a difference. Sharp's Brewery will be sponsoring by matching the six delicious dishes with their award-winning beers and ales. More details to follow soon.