We've donated two boxes to ShelterBox with The Greenbank Hotel
---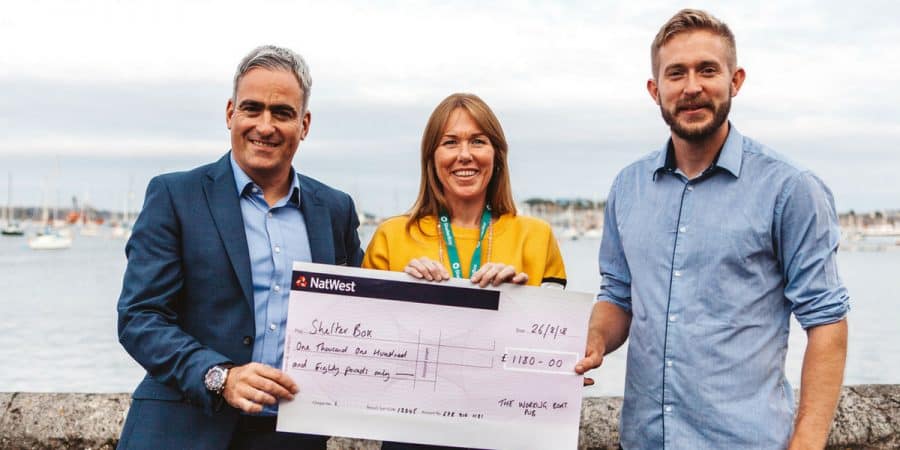 Throughout the summer, The Working Boat, with the support from The Greenbank Hotel, have been asking our Sunday quiz-goers for voluntary donations to support ShelterBox.
Thanks to the generosity of the pub regulars, enough has now been raised to purchase a box for ShelterBox. And to support the local charity further, The Greenbank Hotel is matching the significant amount made, by donating another box.
---
CHEQUE PRESENTATION
This Sunday 26th August, Prue Fisher (from ShelterBox's supporter care team) attended our quiz evening and was presented a giant cheque of £1180, (£590 thanks to The Working Boat quiz-goers kind donations, and £590 from The Greenbank as an added surprise).
Managing Director Ben Young handed over the cheque to Prue alongside our Assistant Pub Manager Ryan Martt. Ryan has been running the weekly quizzes since April this year and was delighted to be a part of the fundraising.
---
SHELTERBOX FUNDRAISING IN CORNWALL
Ben said: "Shelter is a human right. This is a guiding principle for ShelterBox and one that we wholeheartedly agree with – and this right should not depend on where you happen to have been born.
We felt strongly that the best way to thank our locals who have benevolently supported our charitable efforts in our weekly quiz was by our deeds and not by our words. Therefore we thought the best way was to match the donation and buy a second box.
We take our corporate social responsibilities seriously and would encourage all those in business to assist on a global, as well as a local level. The world is a big place and we are world residents."
---

---
WHY SHELTERBOX?
Ryan said: "We chose ShelterBox as they're a locally based charity. They do incredible work for people in dire situations across the world. ShelterBox will get there by any means, bringing shelter, food and water to those who need it most.
As we don't charge for taking part in our quizzes, it made sense to try and raise money instead for good causes. Everybody has supported our fundraising goals fantastically. Whether they are one-off visitors, loyal regulars or even staff on shift. They've been putting their hands in their pockets and it's down to them that we have now surpassed our goal of £590. We cannot thank them enough."
---
ABOUT THE CHARITY
Right now, around 85 million people around the world have been made homeless by natural disaster and conflict. ShelterBox, based in Cornwall, works tirelessly to change this. By providing emergency shelter and tools for families robbed of their homes by disaster, the charity enables people to rebuild homes and transform their lives.
---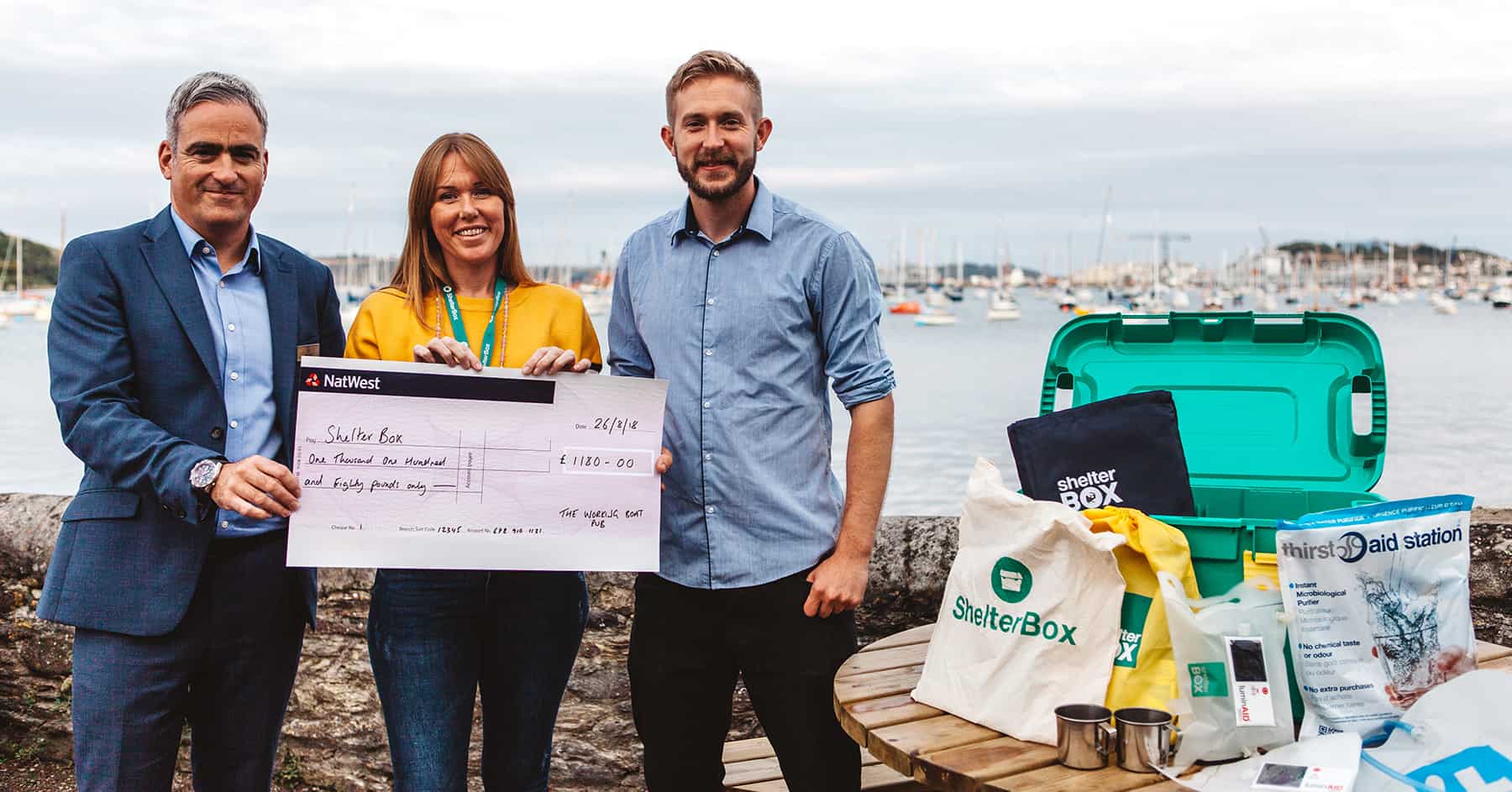 ---
THE WORKING BOAT'S DONATIONS
The Working Boat crew host the quiz every Sunday from 7.30pm. It is free to enter but there is a suggested optional donation of £1 per person. In April, the pub raised £175 for Cornwall Hospice Care. And for the next few weeks, the quiz revenue will go towards "When you wish upon a star". This charity grants the wishes of children living with a life threatening illness. Close to Assistant Manager Ryan's own heart, this charity is run by his Auntie in Nottingham.
---
JOIN IN THE QUIZ
The Working Boat quiz starts every Sunday at 7.30pm. We're serving pub food all day until 9pm and roasts until they run out. Find out more here.