Introducing Pub Manager Ryan Martt
---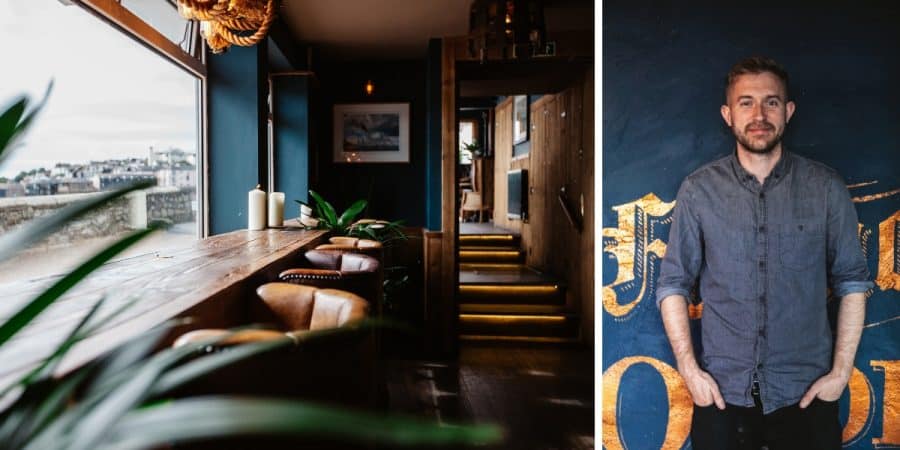 Say hello to Ryan Martt – our new Pub Manager at The Working Boat!
Ryan has worked in the hospitality industry since he was 19. He has worked in cocktail, cider, craft beer and wine bars, cafes and many restaurants to name a few. Inspired by his parents and his granddad at a very young age, Ryan would look up to his relatives who worked hard to achieve their goals. This then instilled a very strong work ethic within himself. Ryan is also very grateful for Willow, his first manager in the industry. Willow gave Ryan his first job and taught him everything he knows, keeping him in work for the best part of ten years.
Based at The Working Boat for almost two years as an Assistant Manager, Ryan was recently promoted to Pub Manager and is really relishing the responsibilities and challenges that have come with the new role. He's worked hard to be where he is today, waiting for the right moment to step up – and so far he's loving it!
---
What watersports do you love?
Being brought up in Nottingham, I've been more of land sport kind of guy (very much into my football). Watersports weren't the easiest to get involved with. But when I moved to Falmouth six years ago, all of a sudden I had the opportunity to try a whole world of different sports. It turns out I'm not very good at most of them due to having terrible balance! But I did take quite well to paddle boarding, and became a member of WeSup paddle board club at Gylly Beach. It's so much fun and great socially as well. I made many great friends – I cannot recommend it enough!
---
What makes Falmouth so special to you?
Falmouth is the first place I felt at home away from Nottingham. It contrasts massively but I love how friendly it is down here. You walk down the high street and can bump into four or five people you know. This gives me a real love for the place. Also being a craft beer fan, there are numerous great places that I can venture to for an interesting IPA or moreish sour beer.
---
What Cornish delicacy is your favourite?
You can't beat some freshly caught mackerel cooked on the BBQ with some lemon and parsley. That is my kind of dish! Eating that at the beach on a warm summer's night with a juicy pale ale to go with it. That's my idea of a good time.
---
Can you sum up Cornwall in five words?
Local, picturesque, proud, eventful and 'ansum!