Falmouth Sea Shanty Festival: The Line-Up
---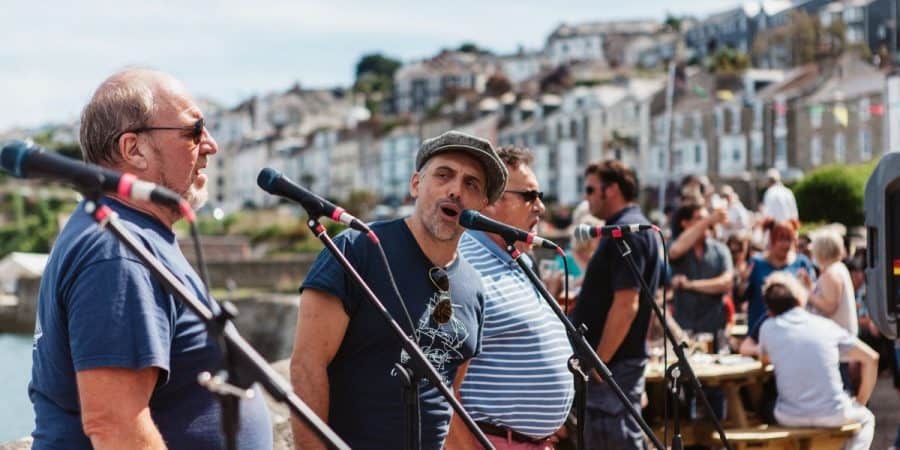 For the third year running, we are extremely excited that The Working Boat pub is an official venue for the Falmouth Sea Shanty Festival happening this month. Whether you're an avid sea shanty fan or just enjoy great food, Cornish beer and a buzzing atmosphere, you won't want to be anywhere else from the 14th-16th June.
---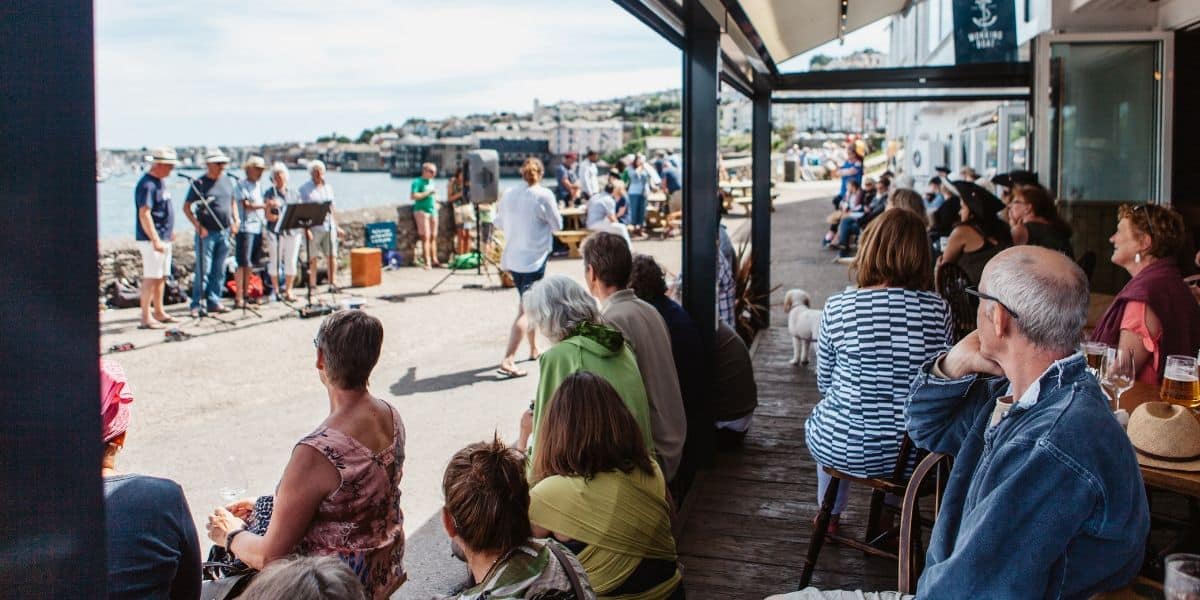 ---
About The Sea Shanty Festival
Falmouth is steeped in nautical heritage and sea shanties are a significant part of Cornish culture and identity. Groups travel from all corners of the world to be a part of one of the biggest maritime concerts in Europe. Our pretty seaside town transforms into a hub of festivities and song, with everyone in high spirits.
---
Throughout the weekend, The Working Boat will be serving delicious food from our brand new events menu, including stone baked pizzas with a variety of toppings, clean-eating Buddha bowls and hearty potato bakes. Wash it all down with our selection of Cornish beers from the bar whilst you tap your toes along to the shanty singers.
---
FRIDAY 14TH JUNE
7 pm – Wellington Wailers
8 pm – Monkeys Fist
9 pm – Back Beach Boys
10 pm – Vagrants Crew
---
SATURDAY 15TH JUNE
1 pm – Femmes de la Mer
2:15 pm – Naze Shanty Crew
3:30 pm – Nordet
4:45 pm – Fisherman's Friends
6 pm – Captain Cat & the Sailors
7:15 pm – Cadgwith Singers
8:30 pm – The Five Men Not Called Matt
9:45 pm – The Country Men
---
SUNDAY 16TH JUNE
12 pm – Mariners Away
1 pm – The Jolly Strumpets
2 pm – Bamaluz Bootleggers
3 pm – The Five Men Not Called Matt
---
Call 01326 314283 to book a table for the Sea Shanty Festival. We will be busy throughout the weekend, so bookings are highly advised if you would like to eat with us. Also please note that our pontoons will be closed during the Fisherman's Friends performance on Saturday and parking will be limited.