A Round Up of Our Mini Beer Festival
---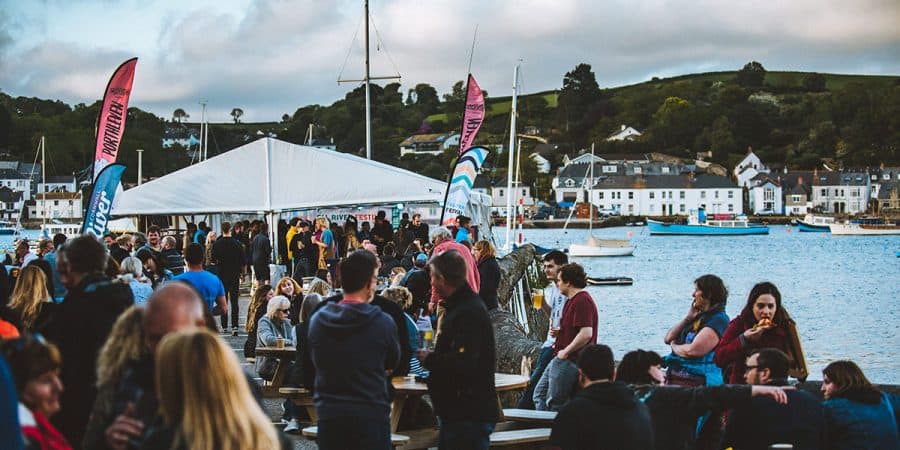 We had such a lovely time celebrating The Greenbank Fal River Festival 2019 and taking part in the Beer Fleet. Thank you to everyone who came along to The Working Boat, enjoyed some great Cornish beer, live music and made the weekend so enjoyable.
---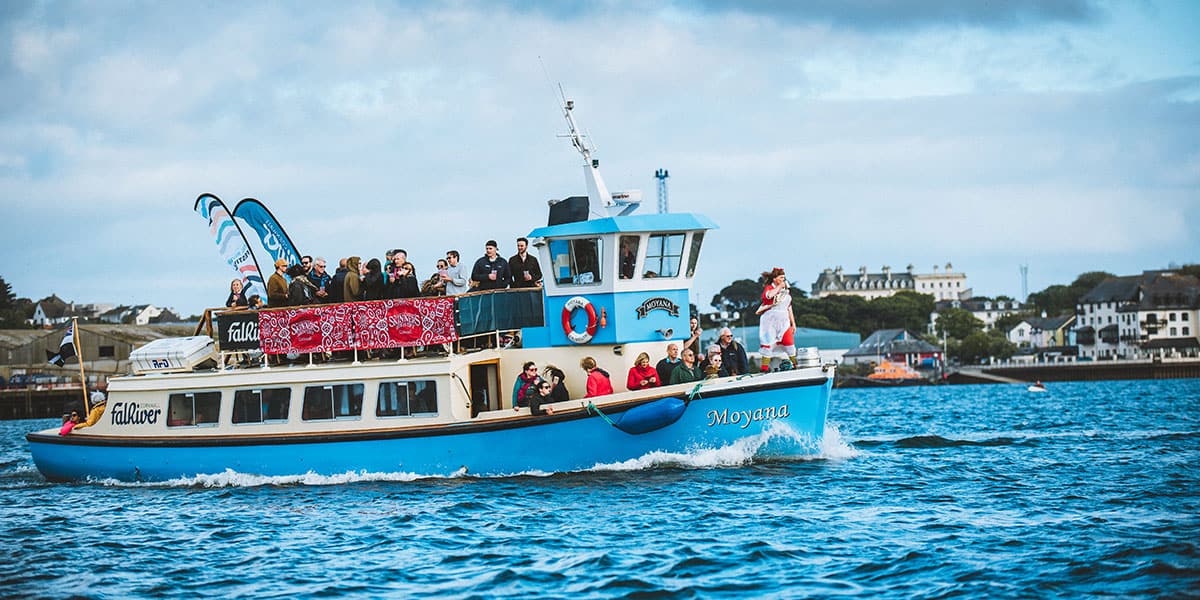 ---
The Beer Fleet
The Fal River Festival coordinated a fantastic Beer Fleet that set off from the Prince of Wales pier at 5:15pm. In high spirits, we all sailed up the river towards Trelissick pontoons to join boats from Truro, Mylor and St Mawes. Now a fleet of ten, we began our convoy across the river in full force. It was Cornish pasties all round, washed down with pints of Skinner's Brewery beer, our lead sponsor for the event. Local legend Betty Stogs also attended the voyage, playing look-out on the bow of the boat, pint in hand in true Cornish style!
---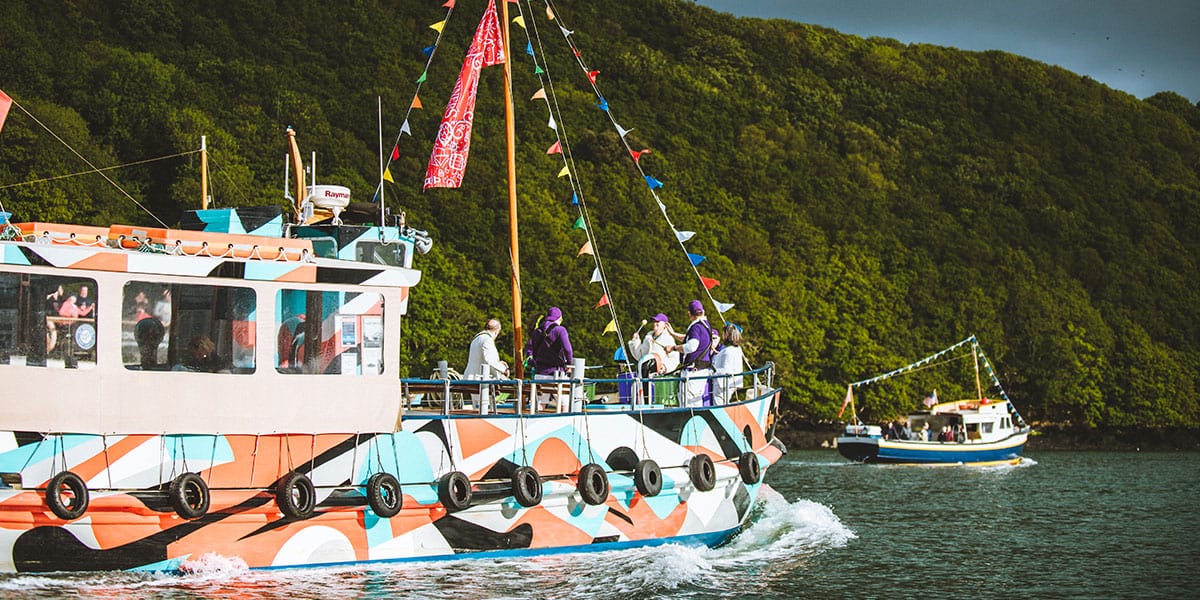 ---
The Dazzle Ferry
On the newly painted Dazzle Ferry, a samba band entertained those on-board. The vibrant ferry was originally used in World War I. Its inclusion in the fleet served to commemorate the 75th anniversary of the D-day Landings and the River Fal's critical role as an assembly and embarkation site for Operation Overlord in 1944. Alongside the other nine boats, the Dazzle Ferry reached its final destination at our hotel's private pontoons.
---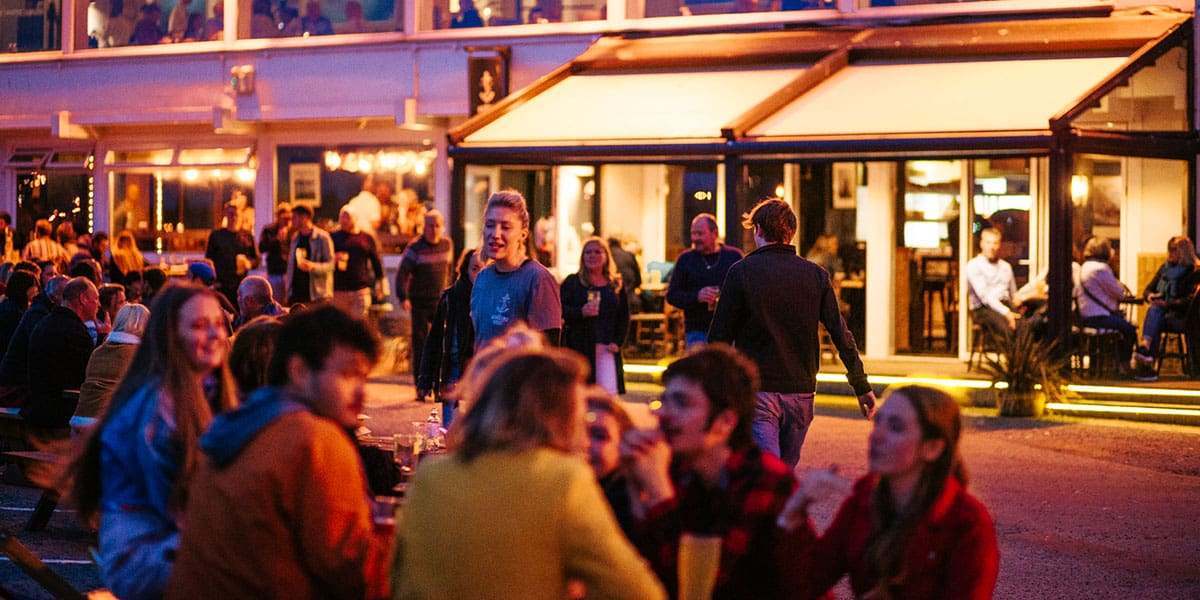 ---
The Working Boat Mini Beer Festival
After the exhilarating boat trip, we continued the party over at The Working Boat. With a marquee in place and plenty of Cornish ale, the beer drinking commenced. The atmosphere was joyful and merry, and the popular Cornish Ceilidh band Splann entertained the crowds.
On Saturday we rocked out to the ska sounds of the legendary GO GO SKANK. Sunday was spent relaxing in the sunshine with a pint and some mellow tunes from the talented Patrick Gilbert.  Laughter, dancing and local tipples galore made our Mini Beer Festival a great success. We hope you had as much fun as we did!
📷: Mark Shaw and Laura Bailey