Chicken Breast and Chorizo Barbecue Skewer Recipe
---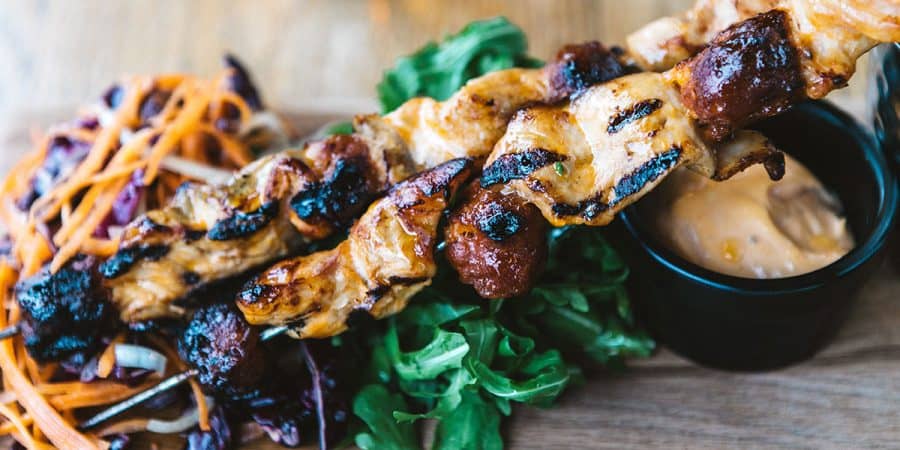 ---
This chicken breast and chorizo skewer recipe is such a simple but tasty summer snack to serve up at a barbecue. Marinated in Gotcha ketchup and served on a bed of homemade slaw, impress your friends and family with our Working Boat summer special.
*Gotcha ketchup is a glossy, terracotta-red Korean-inspired sauce, using a traditional gochujang fermented chilli paste to deliver a sweet and sour flavour with a smoky chilli kick. 
---
INGREDIENTS
For the skewers (serves 1)
One chicken breast
Six cubes of chorizo
Rocket
For the homemade slaw
Red cabbage
Carrot
Celeriac
Spring onion
French dressing
---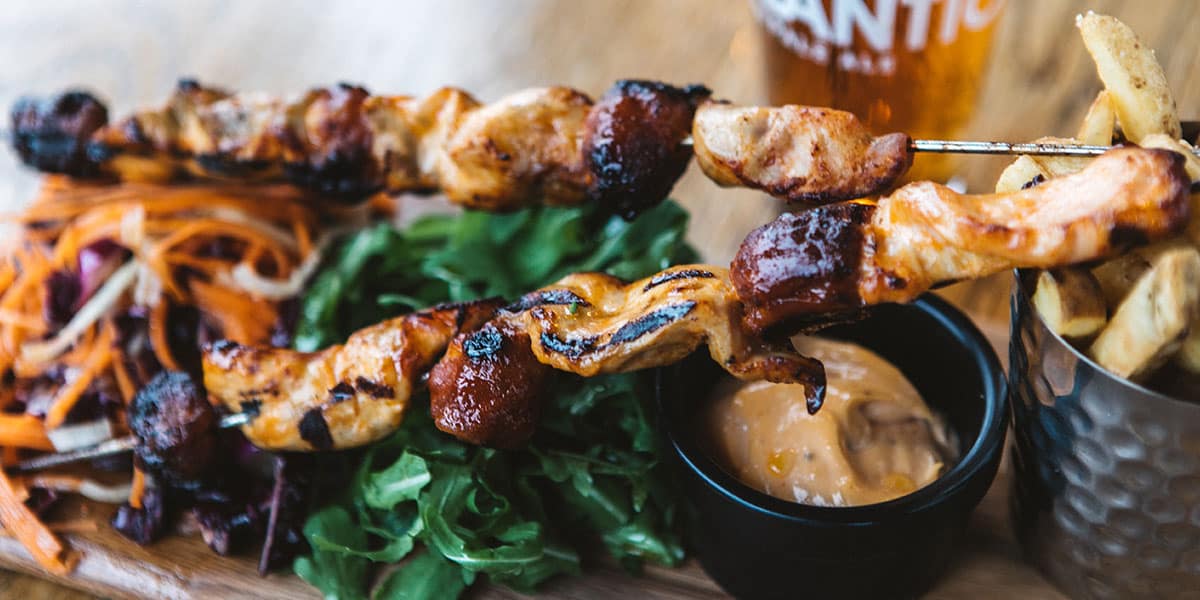 ---
CHICKEN AND CHORIZO BARBECUE SKEWER RECIPE
First, prepare your homemade summer slaw by chopping red cabbage, carrot, celeriac and spring onion.
Mix your chopped vegetables with a French dressing of your choice.
For the skewers, slice the chicken breast into bite-size strips, and chop the chorizo into six chunky cubes.
Marinate your chicken breast in a Gotcha ketchup of your choice.
Add three pieces of chorizo and three pieces of chicken per skewer, alternating as you go. You should have enough for two skewers.
Char-grill your skewers until the chicken is cooked through.
Serve your skewers on a generous bed of crunchy, homemade slaw with rocket to garnish.
---
SAMPLE OUR SUMMER MENU
Head down to The Working Boat to sample more delicious dishes like this barbecued skewer, all available from our new summer menu.
---