The Working Boat Cornish Crab Benedict Recipe
---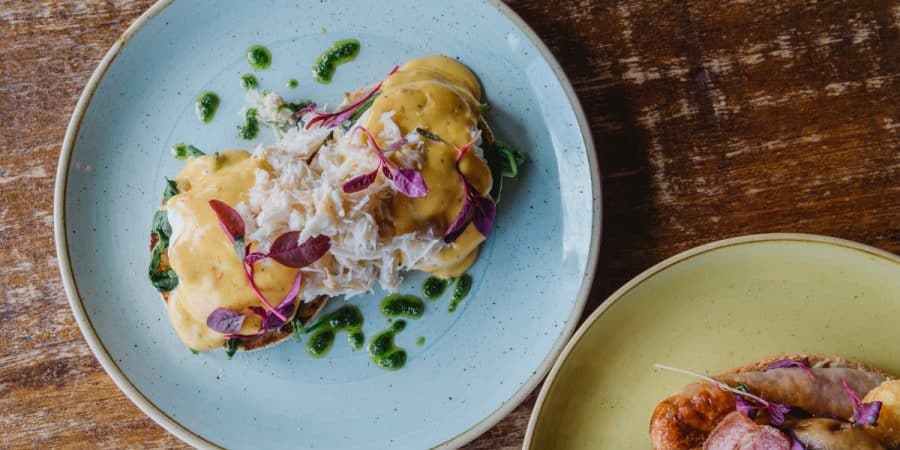 ---
Cornish breakfast recipe
Good morning! What's for breakfast? How about The Working Boat's take on the classic eggs benedict? We like our dishes with a Cornish twist, so our Head Chef Liam Humberstone has created the ultimate breakfast delight for our diners: the crab benedict. Impress your friends and family, one breakfast at a time, with our Cornish crab benedict recipe:
---
Ingredients – hollandaise sauce
125g butter
2 egg yolks
½ tsp white wine vinegar
lemon juice
brown crab
---
Method – hollandaise sauce
Melt 125g butter in a saucepan and skim any white solids from the surface. Keep the butter warm
Put 2 egg yolks, ½ tsp white wine vinegar, a pinch of salt and a splash of ice-cold water in a metal or glass bowl that will fit over a small pan
Whisk for a few mins, then put the bowl over a pan of barely simmering water and whisk continuously until pale and thick, about 3-5 mins
Remove from the heat and slowly whisk in the melted butter, bit by bit until it's all incorporated and you have a creamy hollandaise (If it gets too thick, add a splash of water)
Mix the brown crab into the sauce
Season with a squeeze of lemon juice. Keep warm until needed
---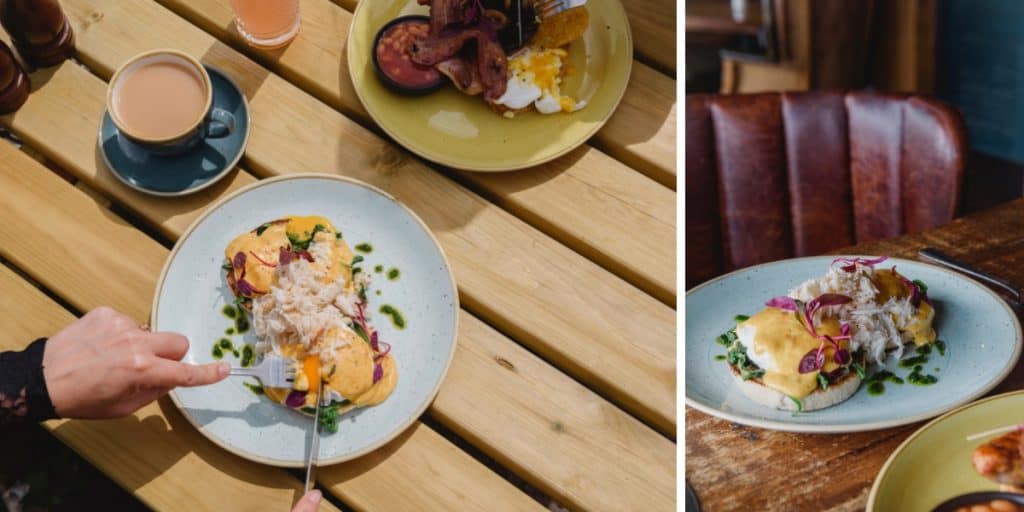 ---
Ingredients – crab benedict
1 English muffin
300g spinach
100g white crab
1 tsp butter
2 eggs
Salt
Pepper
---
Method – crab benedict
Wilt spinach with a teaspoon of butter in a frying pan, adding salt and pepper to taste
Bring a pot to a slow simmer and crack your eggs into a bowl each, ready to poach
Stir the water in the pot to create a gentle whirlpool to help the egg white wrap around the yolk
Slowly tip the egg into the centre. Make sure the heat is low enough not to throw the egg around – there should only be small bubbles rising
Cook for 3-4 minutes or until the white is set
Lift the egg out with a slotted spoon and drain it on kitchen paper
Toast the muffin, butter then plate
Add the spinach to the muffin then the poached eggs
Add the white crab on top of the eggs
Enjoy!
---
Head Chef of The Working Boat, Liam Humberstone's top tip: "Although we get our crab handpicked, I would always recommended going through the crab again to ensure all shell is removed. That way, you won't get an unwanted added crunch to your breakfast!"
---
SAMPLE OUR NEW BREAKFAST MENU
Head down to The Working Boat to sample more delicious dishes like this crab benedict, all available from our new breakfast menu.