Falmouth Oyster Festival 2019: Nick Hodges' Seared Scallops Recipe
---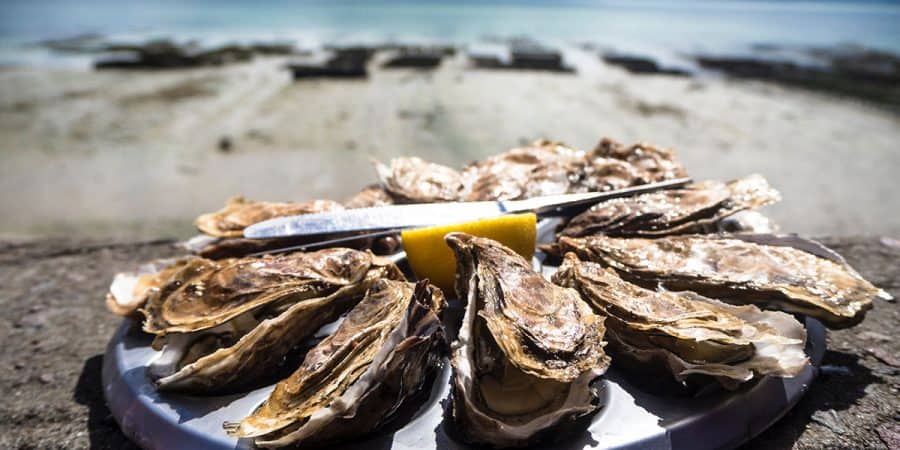 ---
2019 welcomes the 23rd year of the famous Falmouth Oyster Festival. Held annually, the 9th – 13th October marks the start of the oyster dredging season. Seafood-lovers from the local area and further afield all gather to celebrate the native Fal oyster. For four days of feasting, cookery demos, live music and Cornish food and craft stalls, head to Falmouth's Events Square.
---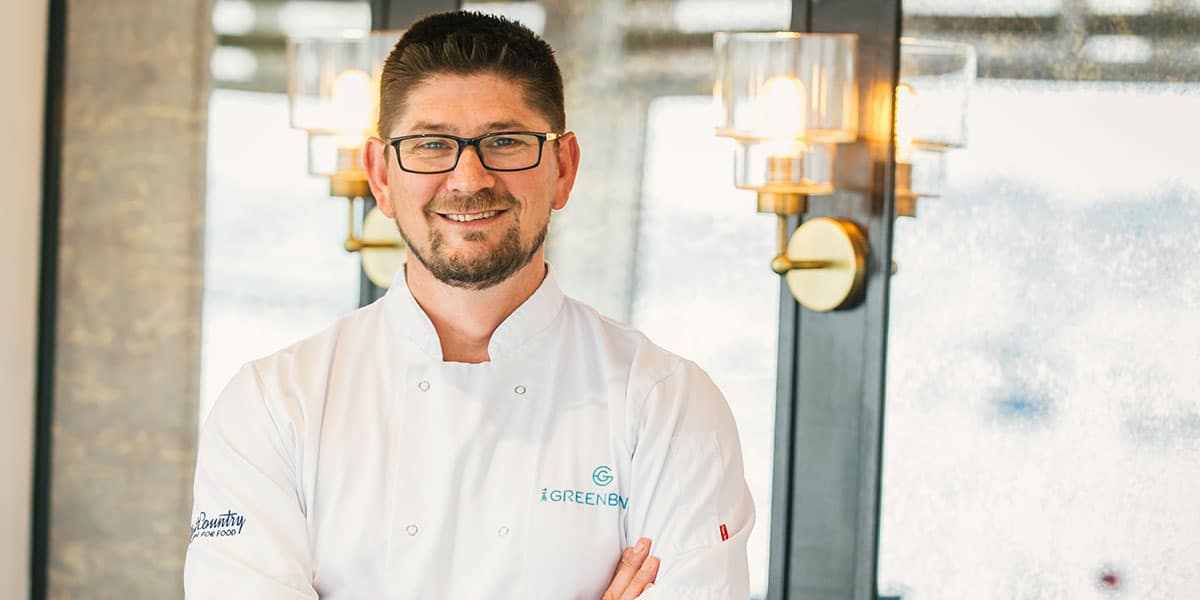 ---
DON'T MISS NICK HODGES' COOKING DEMO
On Friday 11th October, our Executive Chef Nick Hodges will be showcasing his culinary expertise with a cooking demo. Head down to the Falmouth Oyster Festival tent to watch him whip up a delicious seared scallop dish. Want to give it a try yourself? Have a go at Nick's recipe at home!
---
SEARED FALMOUTH BAY SCALLOPS
Ingredients:
Three hand dived scallops, cleaned with the roe intact
Three rosettes of foie royale
Two slices Two Brothers maple cured smoked streaky bacon, diced
50g rock samphire, picked and washed
Two Granny Smith apples, peeled and cored
Lemon juice
Golden rapeseed oil
Unsalted butter
Cornish sea salt
---
Nick's top tip:"It is essential that all ingredient preparation is complete before the pan reaches the stove. This dish uses the same pan to seal in the flavours and doesn't stop from the first fry to the plate."
---
Method:
In a thick bottomed pan, stew the prepared apples in a small amount of butter, adding a squeeze of lemon. A pinch of sugar can be added to taste. (Nick prefers the apples to stay sharp as this marries perfectly against the rich foie royale and scallops).
Blend the stewed apples to a fine paste. Place the purée in a small bowl, cling film and set aside.
Place the non-stick pan on a medium heat then add a dessert spoon of rapeseed oil. (Normal oil will be fine, but the golden rapeseed oil gives a fantastic nutty flavour to the scallops).
When the oil is hot, place the scallop, the bacon and the foie royale in the pan.
After a minute turn all the ingredients.
Sear for a further minute then remove the ingredients placing on a warm plate to rest.
Instantly place the pan back to the heat. Do not clean as the flavours will be removed.
Add a knob of butter, allow to sizzle and place in the samphire.
Season with a good pinch of sea salt, toss the pan and finish with a squeeze of lemon.
Remove from the heat.
---
Plating:
As soon as the samphire has been removed from the heat, place neatly on the plate. Top with the scallops, then the foie royale and finish with a sprinkle of the bacon. Add drops of the purée around the dish ensuring each scallop has a proportionate amount of apple to taste.
---
FALMOUTH OYSTER FESTIVAL 2019
If you want to see how it's done, don't forget to head to Events Square on the 11th October for Nick's seared scallop demo!
---