We did it again! Another fantastic beach clean in Falmouth
---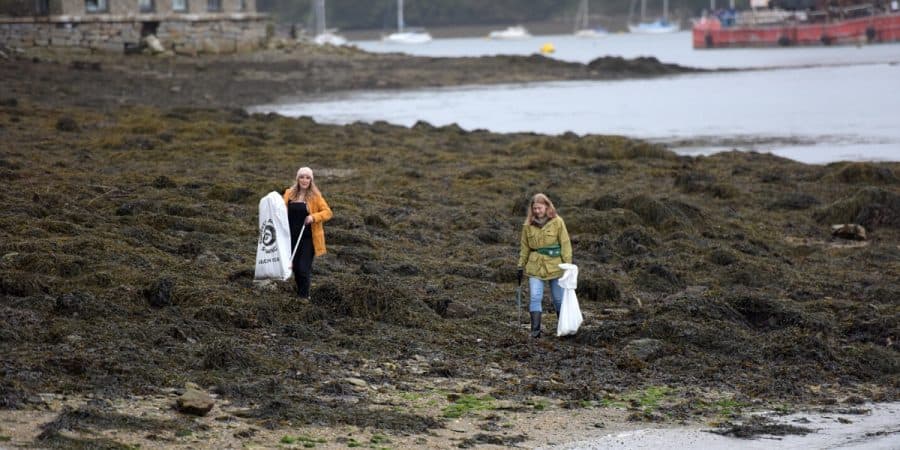 ---
So we've done it again – another hugely successful beach clean in Falmouth! Our team from The Working Boat and The Greenbank Hotel joined forces with local volunteers to clean the Greenbank beach, located just below the pub. Not only did we find single-use plastic, we loaded up ten full bags worth of rubbish!
---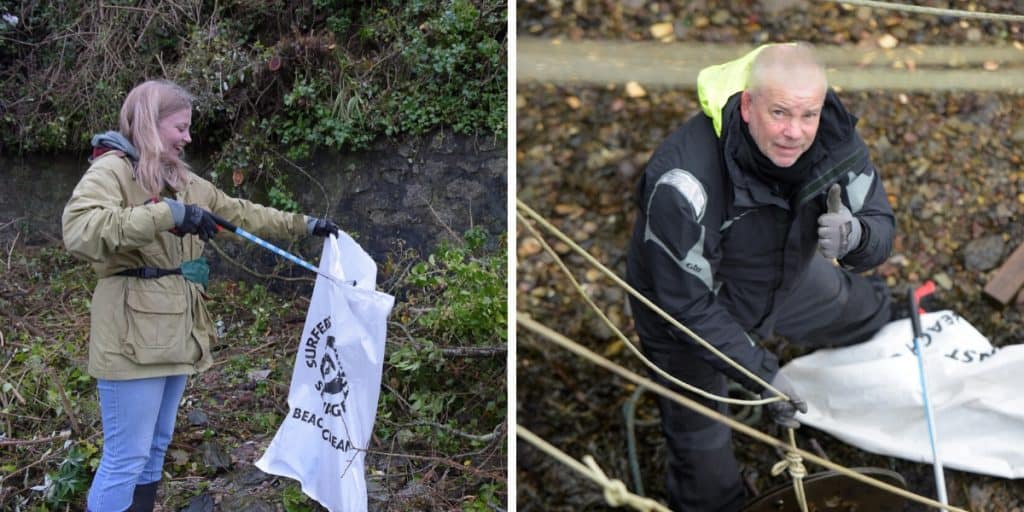 ---
Along the beach, our volunteers also found Greenbank crockery dating back from the 1960s, an American football, light bulbs, an oar, as well as a soggy beach towel. It's safe to say this beach needed a good clean!
---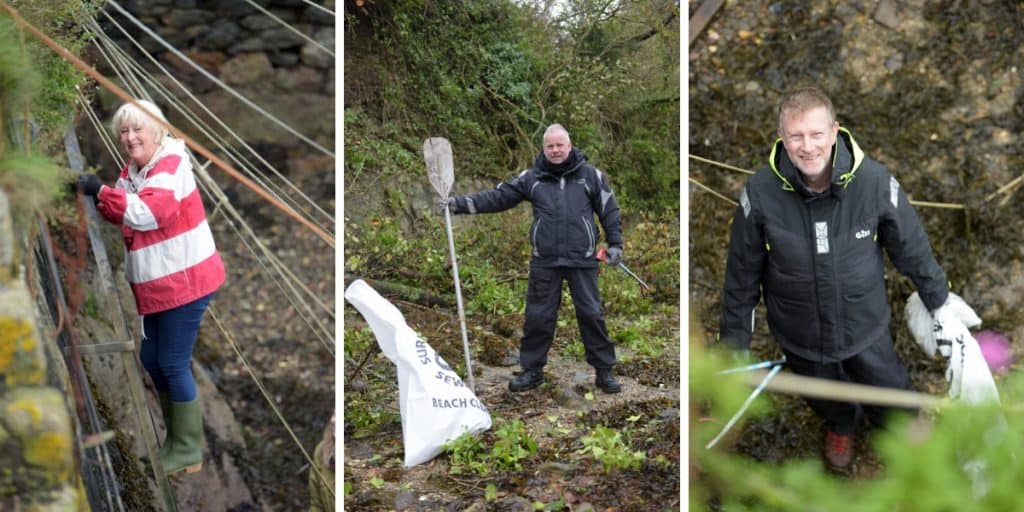 ---
Lucky for us and our volunteers, Rock-based Sharp's Brewery sponsored the event. This meant participants over the age of 18 received a free pint of Working Boat ale at the end of the clean as a thanks for their efforts. The clean was a part of Surfers Against Sewage's 'Autumn Beach Clean' campaign which is the largest and most effective volunteer beach cleaning project in the UK.
---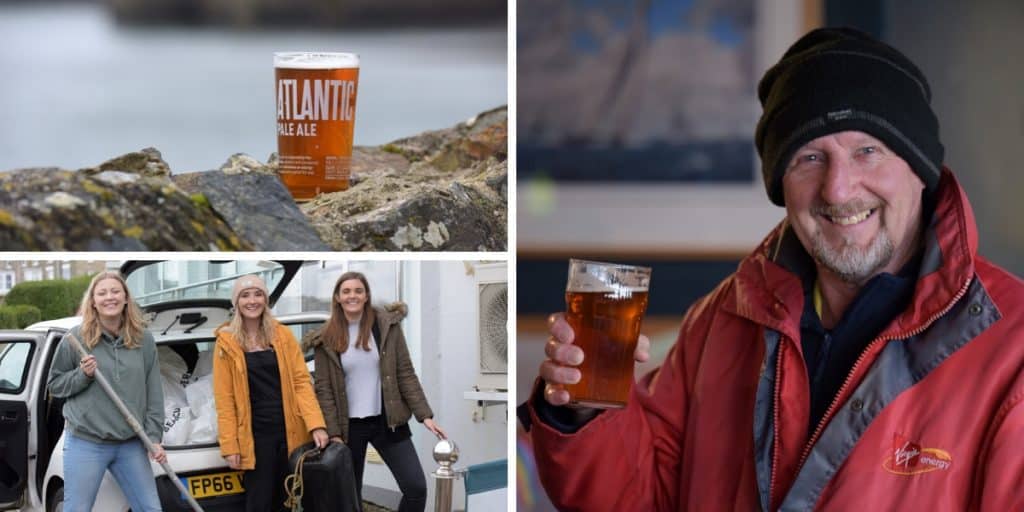 ---
"We would like to say a huge thank you to all that came to last week's beach clean. It was so encouraging to welcome so many volunteers and collect ten huge bags of waste. It was a real community effort for Falmouth, with lots of familiar faces, staff and tourists alike all getting involved." – Ben Young, Managing Director of The Greenbank.
---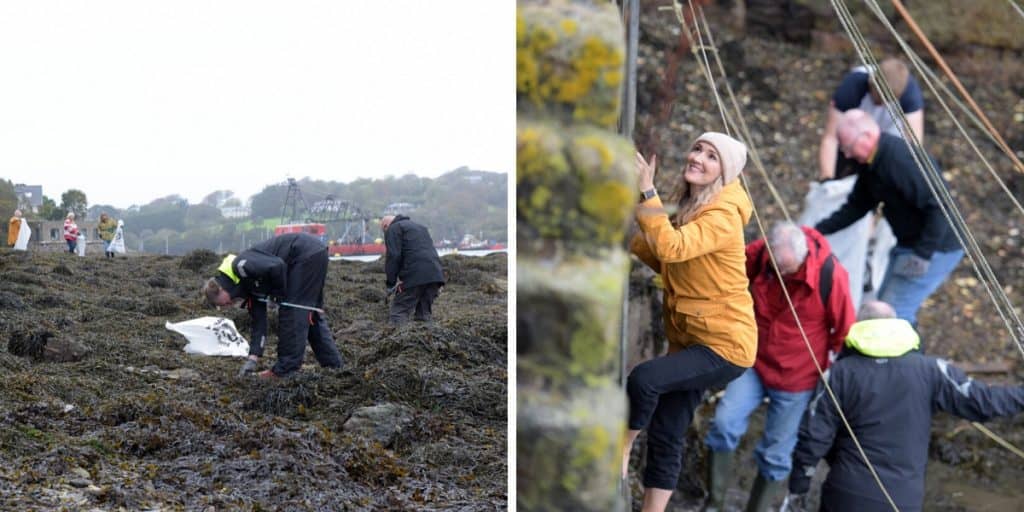 ---
We hope to remove all the plastic from Greenbank beach one day. However, it is always an ongoing challenge, which is why we need your help. Fancy taking part in our upcoming spring beach clean? Please email us to register your interest.
---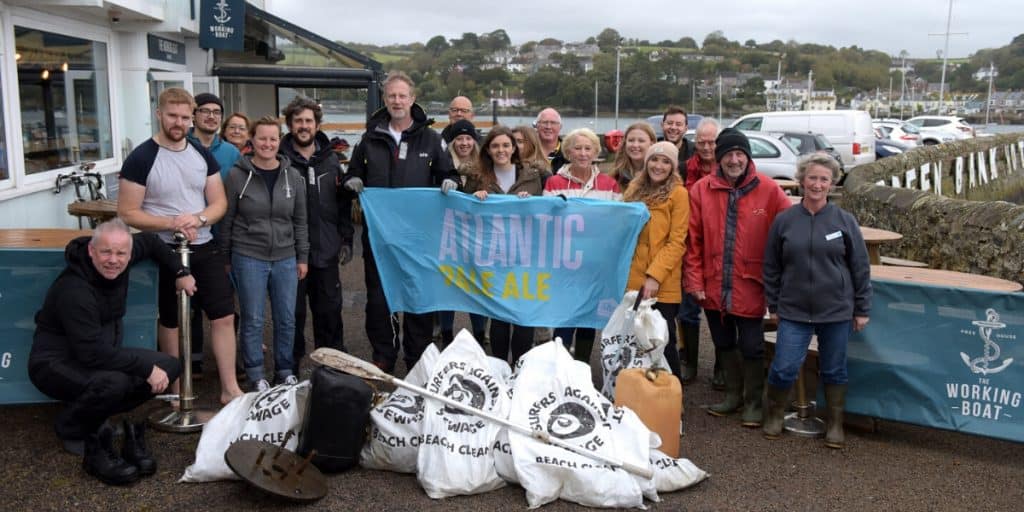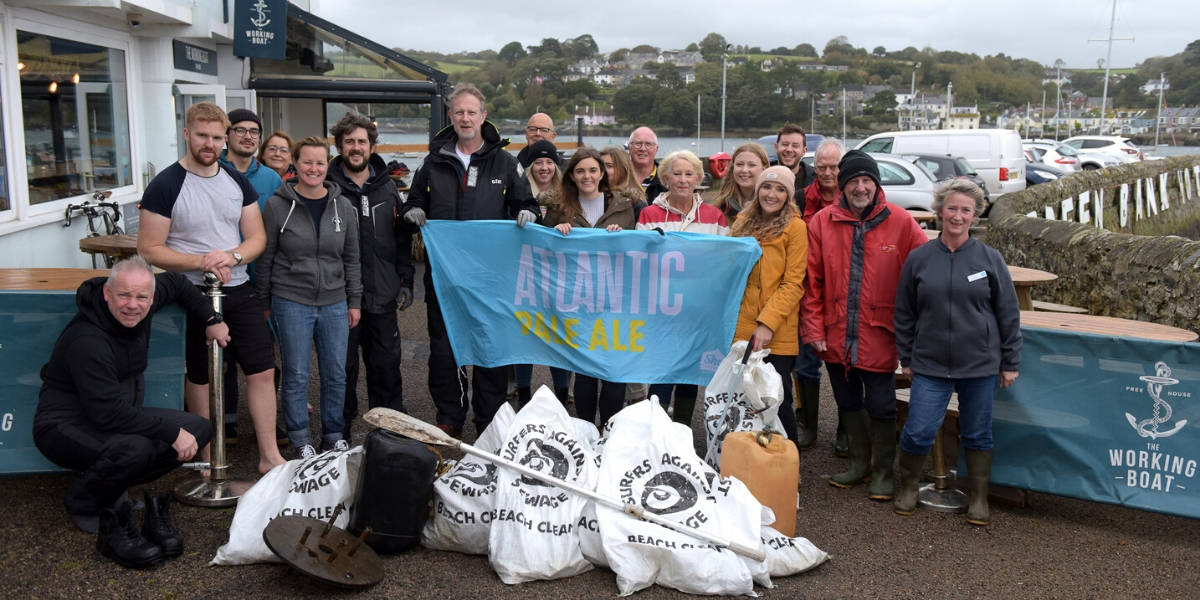 ---
Again, a great big thank you to all our volunteers for their help! We'll see you all at the next beach clean in Falmouth this spring.