What to do with your Christmas Leftovers
---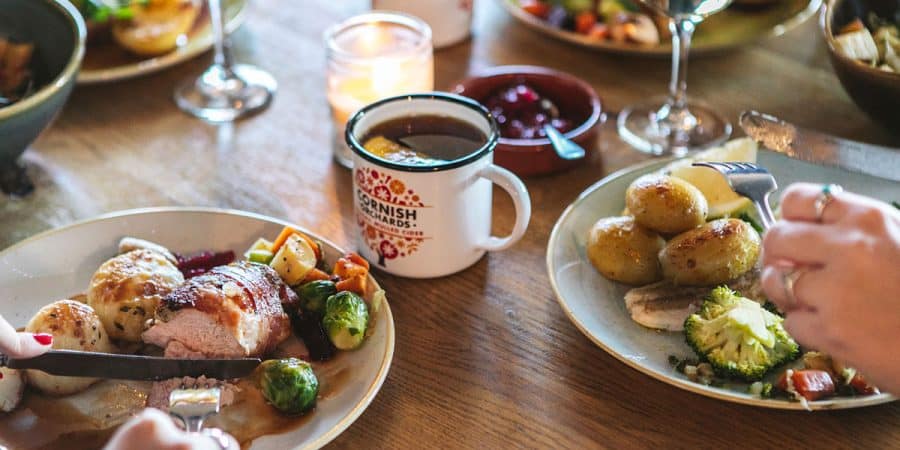 Struggling to think of what to do with your Christmas leftovers this year? The Working Boat team have just the thing! From reinventing the roast potato to thinking of new ways to rustle up the brussel sprout, check out our guide below…
---
Festive fries – using your roast potato, parsnip and carrot leftovers
Overestimating your food portions for Christmas lunch isn't always a negative. Especially when you have parsnips, potatoes and carrots left over. This is the perfect opportunity to rustle up some festive fries! 
Cut up your leftover carrots, potatoes and parsnips into chip-like shapes.
Cover these in a little oil and sprinkle rosemary, salt and pepper to taste.
Place your festive fries in the oven at a temperature of 160°C and cook for 35 minutes or until golden brown.
Serve hot with a cranberry sauce dip – delicious!
---

---
Boxing Day breakfast – using your roast potato and vegetable leftovers
The potato – the key ingredient to the Christmas dinner. But how about adding your leftovers for Boxing Day breakfast too?
In a large bowl, slightly mash your roast potatoes with a fork and add your vegetables (carrots, parsnips, broccoli and cabbage usually go well.)
Stir in a bit of rosemary, salt and pepper to taste. Then mold your mixture into patty-like shapes.
Heat a large non-stick frying pan over a medium heat with a little oil.
Cover the mixture in flour, shake off any excess and then fry for roughly five minutes on each side until golden.
Serve hot with some eggs and a little smoked salmon – Boxing Day breakfast complete!
---
Brussel sprout jacket potatoes – using your brussel sprout leftovers
It's safe to say that Christmas is a time where the brussel sprout truly shines in its much loved form on the dinner table. But what if you've cooked too many for Christmas lunch? We've come up with a tasty dish for all your leftover sprouts… 
Heat your oven to 200°C and prick your jacket potatoes with a fork.
Place on a plate and microwave on high for six minutes.
Turn the potatoes over and microwave for a further four minutes.
Place the potatoes on a baking tray (careful – they'll be hot!) and brush with oil.
Season with salt and pepper to taste and place on the top shelf of the oven for 20 minutes until the skin is crispy.
Heat oil in a large non-stick frying pan over a medium heat.
Fry some onions until soft before adding in garlic, brussel sprouts and seasoning.
Cook for a further five minutes until soft and golden.
Remove the potatoes from the oven and cut open.
Spoon over the brussel sprout mixture and scatter blue cheese over the top for that kick!
---

---
Leftover turkey hotpot – using your turkey and roast potato leftovers
With many delicious recipes used for leftover turkey and potatoes, we reckon this could be a contender for the best. This recipe is much more suitable for a big lunch or dinner serving and is the ultimate winter-warmer.
Heat your oven to 200°C.
Bring a medium sized pan of water to the boil and add slice potatoes. Cook for five minutes then drain and leave to cool.
Add one tablespoon of oil to a large pan and cook onion, carrot and leeks until they start to colour over a medium heat.
Add the leftover turkey and continue to cook for a couple more minutes. Stir in flour, Worcestershire sauce and stock and bring to a steady simmer.
Include rosemary to your pan if you want added flavour.
 Season to taste.
Cook the sliced blanched potatoes in another pan until they start to turn golden.
Pour the turkey into a medium sized oven dish and top with the potatoes.
Place in the oven and cook for 10-15 minutes.
Serve hot and enjoy!
---
We hope to have offered some inspiration for this year's Christmas leftovers. Fancy getting out of the kitchen for a day? Head on over to The Working Boat and let us do the cooking for you! Call us on 01326 314283 to book.