Official key sponsors of Falmouth Sea Shanty Festival
---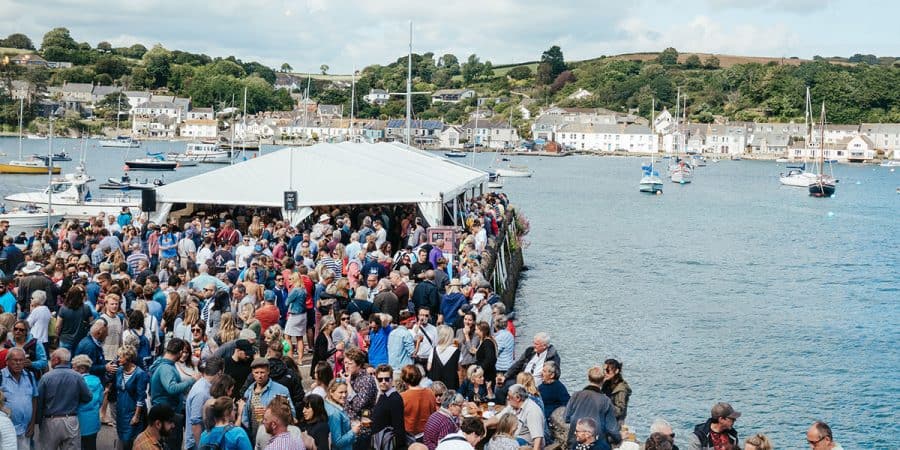 **POSTPONED UNTIL 2021**
We're extremely pleased to announce that we are the new key sponsors for Falmouth International Sea Shanty Festival 2020!
---
About the International Sea Shanty Festival
Singing classic shanty tunes throughout the weekend, this festival brings in over 65 international groups. These groups then perform across 25 different venues in Falmouth. Last year, we welcomed crowds of shanty fans to our private quay, hosting various groups that included the Fisherman's Friends and The Oggymen. The festival is regarded as the largest free maritime music festival in Europe and is a jam-packed weekend for everyone to enjoy.
---

---
What to expect from us
Beginning on the 12th June this year, expect a whole host of entertainment. The Working Boat will also be serving scrumptious food and Cornish tipples to get you in the spirit of all things Cornish. We'll even be serving beers and pizzas in our brand new travelling bar and oven "The Horse Box". The music line-up will be announced soon.
---
Doing our bit for the environment
We hope to provide our plastic-free ethos to the festival and play a key part as sponsors. We want to take the lead in providing sustainability, aiding to improve recycling and waste management facilities. Our Managing Director Ben Young says: "The Greenbank is delighted to support the festival this year. We hope to enable further recycling and sustainability opportunities throughout the weekend. We want to further spread our plastic free message far and wide. The town and its activities deserve the full support of the bigger businesses and we all need to demonstrate our commitment through our deeds and not just through our words."
Following the success from previous years, we will be using the reusable cup scheme. Costing a £1 to buy, this cup can be used across any festival venue and is the perfect size for all your favourite tipples!
---
The International Sea Shanty Festival will be held on the 12th – 14th June 2020. We will announce our music line up soon, so watch this space!