Executive Chef Nick's Vegan Sea Salt Caramel Meringue Recipe
---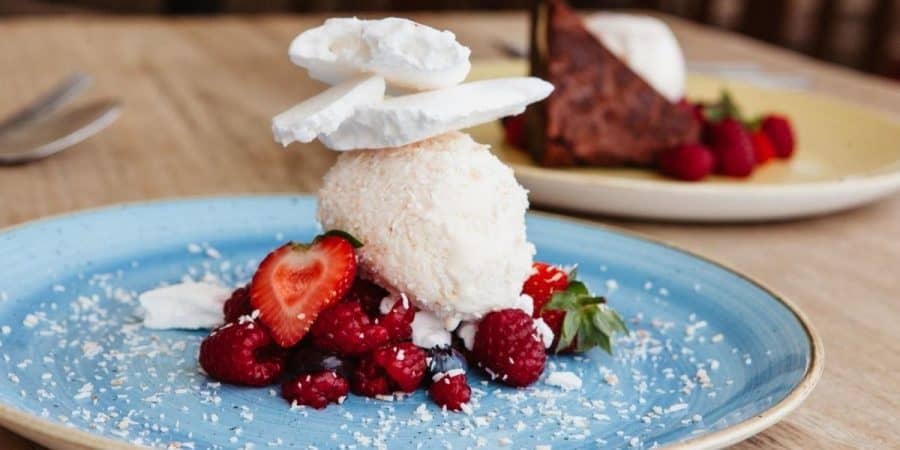 ---
VEGAN DESSERT RECIPES AT THE WORKING BOAT
If you're looking for vegan dessert recipes that don't compromise on flavour, our Executive Chef has just the dish. A delicious sweet treat whether you're vegan or not, Nick Hodges shares his moreish vegan sea salt caramel meringue recipe.
---
INGREDIENTS
For the meringue
180ml aqua fibre – (this is the liquid drained from tinned chick peas, there should be enough from a 400g tin)
150g caster sugar
90g icing sugar
½ tsp cream tartare
---
For the toffee sauce
1 can coconut milk
150g soft light brown sugar
½ tsp vanilla essence
Pinch sea salt
---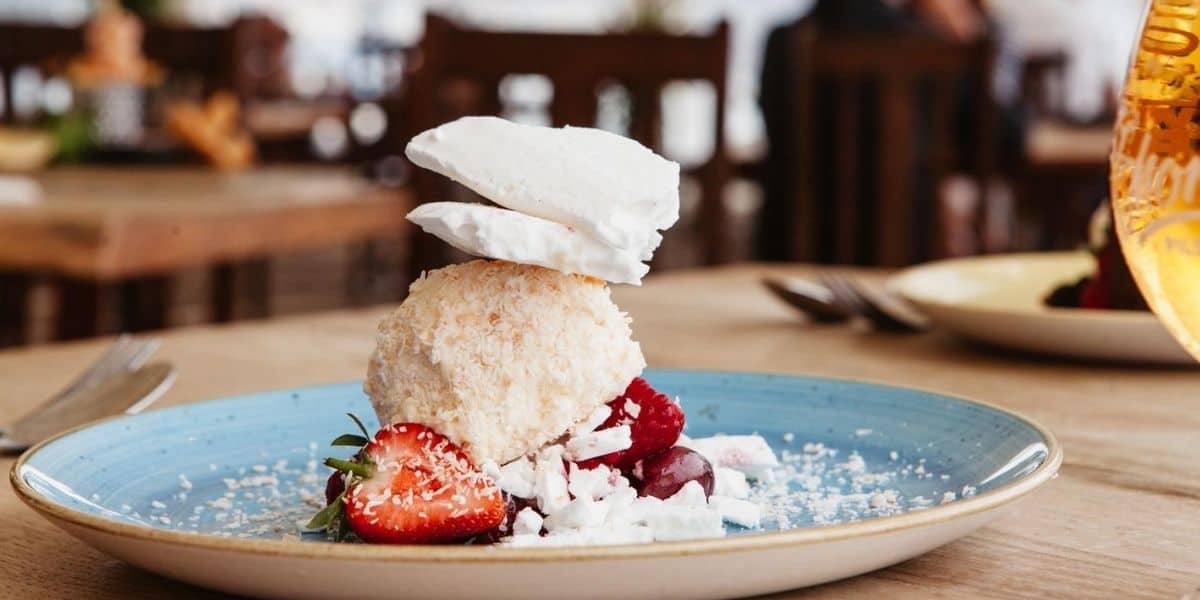 ---
METHOD
For the meringue
Drain the chickpeas and pour liquid into a pan. Add the caster sugar and bring to the boil on the stove.
Cool and add to a mixing bowl. Whisk with an electric mixer until it starts to resemble traditional meringue.
Add sieved icing sugar, start slowly to allow the fine sugar to blend (or else you'll look like a snowman!)
When the meringue reaches a stiff peak, add the cream of tartare, allow to blend in and stop.
---
Baking the meringue
Spread the meringue thinly on a flat baking sheet. Use a non stick paper or baking mat to allow release once it's cooked.
Cook on a low heat, 120 degrees, for 3 -4 hours. The meringue should be crisp and crunchy. If needed, give more time – a lot will depend on your oven.
If you're confident enough, leaving in your oven overnight on 100 degrees is great.
When cooked snap into shards ready for plating. The meringue can be stored for some time in a sealed container.
---
For the vegan toffee sauce
Place all the ingredients in a pan and bring to the boil.
Simmer for desired time (the longer you simmer the darker your caramel will be.) This really is personal choice, I prefer a lighter caramel!
---
Serve up
Mix your homemade meringue with the freshest selection of summer berries and a scoop of vegan ice-cream. I love coconut ice cream but vanilla works great too.
---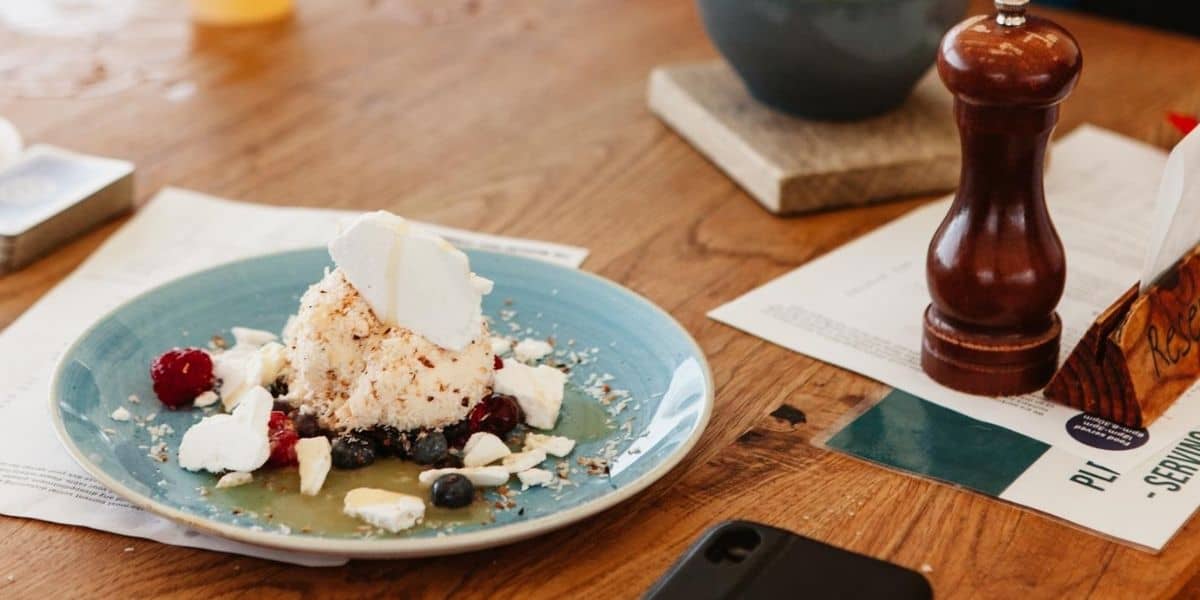 ---
SAMPLE SOME OF NICK'S CULINARY CREATIONS AT THE WORKING BOAT
We've got lots more hearty dishes including vegan-friendly food at The Working Boat. Check out our full menu here.
Give us a call on 01326 314283 to book a table.
---