Meet Assistant Manager Martyn Hudson
---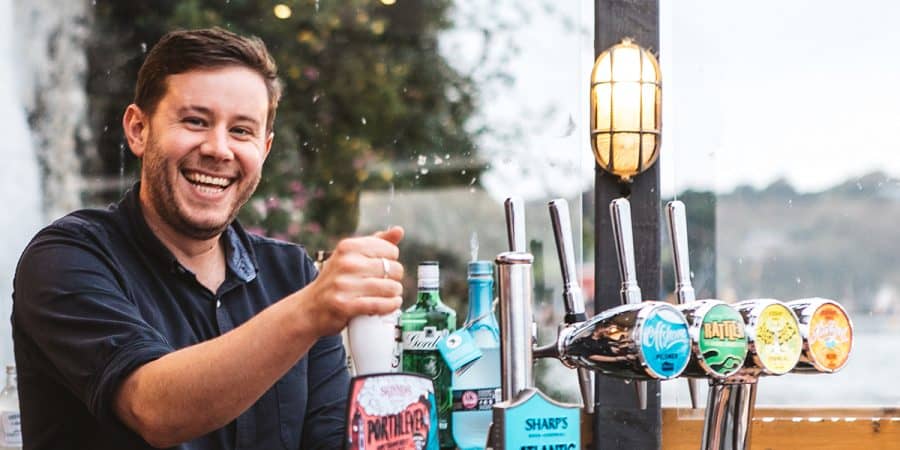 Meet Martyn Hudson, our Assistant Manager at The Working Boat. Born in Nottingham, Martyn moved down to Falmouth to study Wildlife Photography at the University. As time went on, Martyn fell in love with all things Falmouth – especially the community feel. Working in Falmouth's bars during uni, Martyn spent a year in London after his studies, working for Apple.
---
It wasn't long after when Martyn decided he is most happy living with his friends back in Falmouth – a place he could call home. He's been Assistant Manager at The Working Boat since December 2017.
---

---
What's your favourite part about the job?
My favourite part of the job has to be working with the team we have. I am very fortunate that the core team we have in the pub are actually my friends outside of work. Because of this, everyone always looks forward to coming into work, which in turn creates a great work environment.
---
What makes Falmouth special to you?
It has to be the people. Without them I wouldn't be here in Falmouth or The Working Boat.
---
What Cornish delicacy is your favourite?
I (against a lot of angry eyes!) am not a pasty kinda guy. I would have to say that with some of the amazing breweries we have, like Verdant and Harbour, it has to be the beer.
---
Sum up Falmouth in five words
Friends, beer, summer, uni, and a lot of tourists!
---
What's your best memory from working at The Working Boat?
It's got to be the Beer Festival! As you can tell, we all love our beer at The Working Boat and with this it allows us to run our own beer festival each year. We get to select some of the very best beers from around the county and beyond. Our last festival was a huge success with live music, tons of customers and of course the ales. I can't wait for people to see what we put on next year.
---