Mike's Top Five Dog Walking Spots in Cornwall
---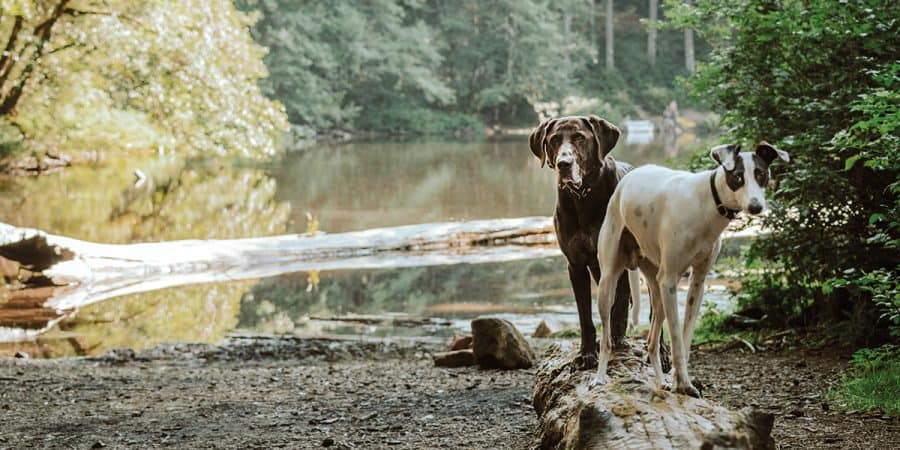 Looking for the perfect dog walking spots in Cornwall? We chat with The Working Boat's Purchasing and Projects Manager Mike Parsons about his top five places to visit with a four-legged friend in tow!
---

---
Dog Walking Spots in Cornwall
---

Trefusis to Mylor
Time to walk: two hours
The best part about this walk is the scenery. Throughout your stroll, you've got this awesome view of the Carrick Roads. There's also a great café at the end that serves delicious coffee, making this dog walk a must for those who want to be out of the house for a while. The dogs love it too, as there are plenty of sniffs to be had. From woodland trails to sandy coves, dogs will be in their element. Taking two hours to complete, it'll be sure to blow away the cobwebs on a crisp autumn day!
---

Nansidwell to Durgan
Time to walk: one hour
Another walk with a fantastic view, has to be Nansidwell to Durgan. The Helford river makes an appearance as you go around the headland, offering stunning clear water views. Now with the evenings drawing in, it's the perfect excuse to get out with the dogs for the afternoon to catch the sunset.
---

Kennall Vale
Time to walk: 30 minutes to an hour
This place is very special. From the woodlands to the overgrown buildings and the fast-moving river to the wildlife. Kennall Vale is a funfair for man's best friend. For both dog and owner, I'd say autumn is the best time to visit, with its crunchy bronzed leaves underfoot and the trees awash with burnt oranges and deep browns.
---

Argal Lake
Time to walk: 30 minutes to an hour
Surrounded by sloping fields on your right and the deep lake on your left, this walk is perfect for those that want a peaceful day in the countryside. The walk consists of meadows and woodland. The only downside is that your pooch needs to be kept on leads at all times, although the dogs still love it for the sniffs alone!
---

Penrose Estate
Time to walk: two hours
Finally, the Penrose Estate is definitely one to get on your dog-walking list. With the woodland surrounding Cornwall's largest natural lake, you'll walk through the estate, cross open parkland, and end up on the Loe Bar beach, with a lake on one side and the sea on the other. It's truly a spectacular sight and the dogs enjoy every moment of it.
---
Have any dog walking spots in Cornwall you'd recommend?
Let us know! Email marketing@greenbank-hotel.co.uk to be featured on the blog.