The Working Boat's Festive Turkey Burger Recipe
---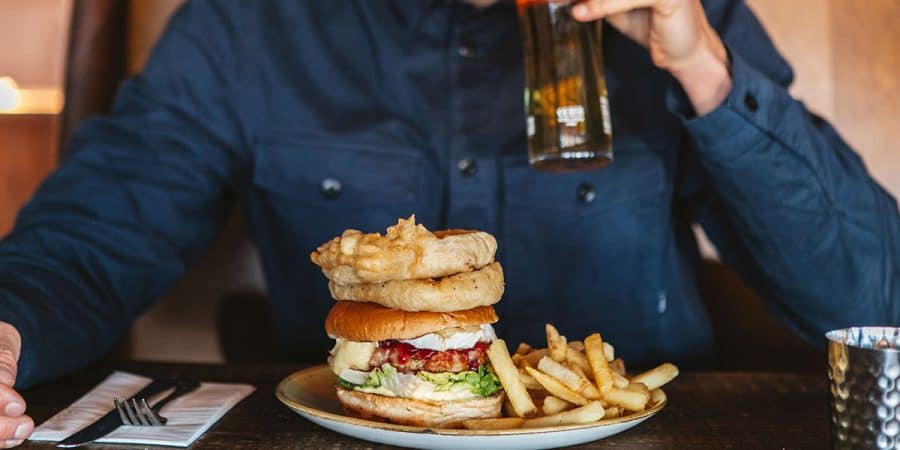 It comes as no surprise that we like to do things a little differently at The Working Boat and our turkey burger recipe is no different. Why have the Christmas dinner, when you can have the whole thing in a burger? Get that festive feeling and whip up this turkey burger recipe for yourselves…
---
Ingredients – feeds four people
800g of turkey breast
200g chorizo
Four brioche buns
Cranberry to taste
Mayonnaise to taste
A sprinkle of salt and pepper
---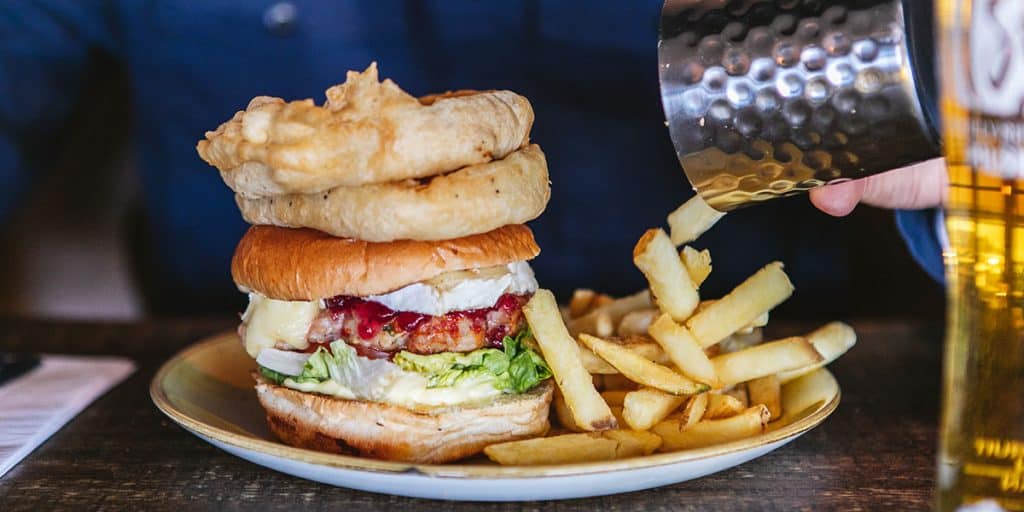 ---
Method
Pre-heat oven to 180°
Mince the turkey breast and chorizo together
Add salt and pepper to taste
Form four x 250g round patty burgers
Oil a griddle and seal the patty for two minutes before placing in the oven for 15 minutes at a 180° heat
Cut your brioche buns in half
Layer the buns with mayonnaise and cranberry to taste – we like ours with loads of cranberry for that festive feeling! 
Place the patty on top and complete with the top half of the brioche bun
Enjoy!
---
Secret tip from Head Chef Liam Humberstone:
"For the full Christmas experience, we always add our turkey burgers with a layer of brie. The flavours then combine and you instantly get that festive kick"
---
The beauty of our turkey burger is that you can add as many ingredients as you'd like. In these pictures, we've included a layer of ice gem lettuce for that added crunch (and to make us feel a bit healthier!)
---

---
Fancy giving our recipe a go?
Show us your creations by tagging us in your photos! @theworkingboat #theworkingboat