We're recruiting a new Head Chef
---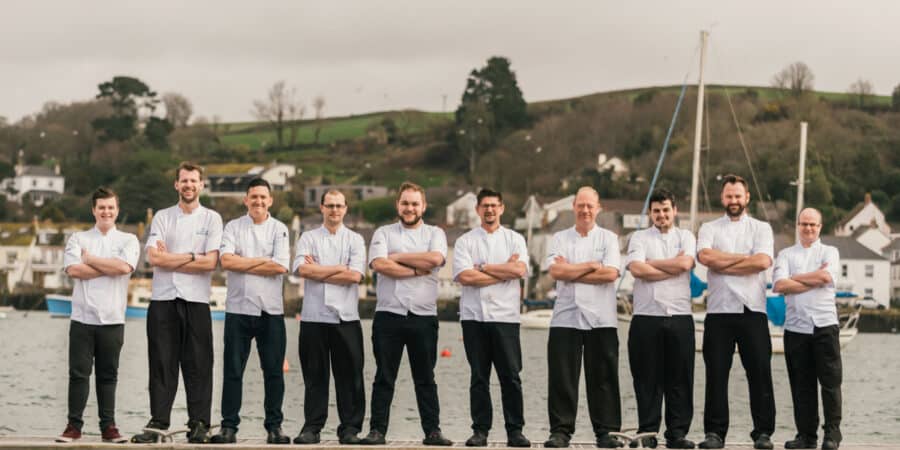 The Working Boat has sat proudly on the Greenbank quay for over 300 years. Nestled under The Greenbank Hotel, it was originally the 'local' for Falmouth's seafarers and oysterman. Refurbished in recent years, it now serves the local community, hotel goers and is still a favourite mooring for Falmouth yachting fraternity. Serving guests inside and out, food is served throughout the quay, in the gardens and marquee. The business is open year-round and is the home of numerous calendar events such as The Sea Shanty Festival and Falmouth Week.
---
JOB DETAILS
We have a fantastic opportunity for someone to join our team. Working within the hotel brigade of twelve chefs, you will head the kitchen within The Working Boat and oversee outside 'pop ups' during the season. In charge of a team of four, you will report to the Group Executive Chef and the hotel's Head Chef.
We are looking for a hands-on committed and motivated individual who wants to make their mark on this busy and much-loved venue. The menu offers friendly, uncomplicated dishes that focus on flavours and value for money. Food presentation and your flair will of course be vital, with ingredients that will make your presence felt and further enhance The Working Boat's foodie reputation.
The role would suit a senior chef de partie or sous chef looking to step into the head chef's position, or an existing head chef looking for a change. This is a demanding role within an open kitchen that requires sound organisational skills and a calm head. Support and ongoing training will aid the success of the role and develop the kitchen team but an initial sound knowledge of ordering, stock rotation and best hygiene practices are essential elements of this position.
If this sounds like you, if you are a professional with a calm nature, if you thrive under pressure with the ability to help and communicate well with the teams – both kitchen and front of house – we would love to hear from you.
Salary will be competitive in line with the position and individual experience. Start date: 1st June, but flexibility will be required in relation to Covid re-opening.
---
To apply, please send your CV to Nick Hodges here.