Our favourite breweries in Cornwall
---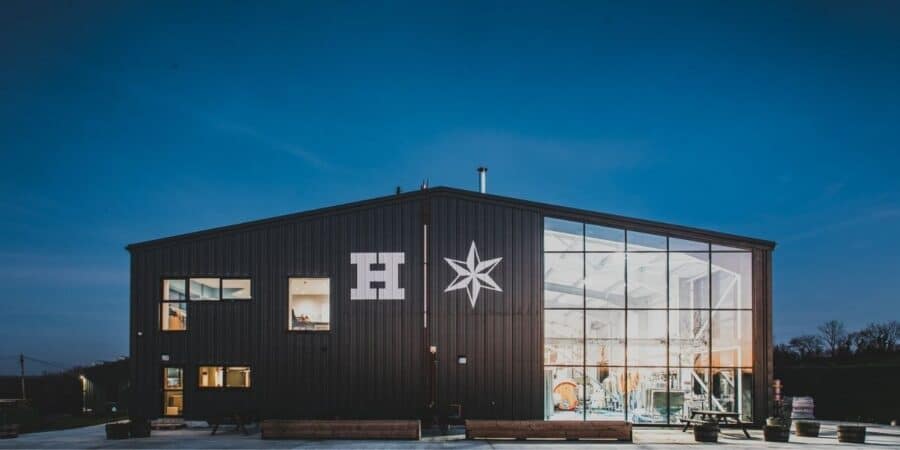 ---
Whether you're the ultimate beer enthusiast or you're simply exploring new spots to swing by this summer, there are plenty of incredible breweries dotted around the Cornish coast for you to discover. We've put together a list of our favourite breweries in Cornwall, so you can dive into delicious hoppy flavours and experience a truly unique day out…
---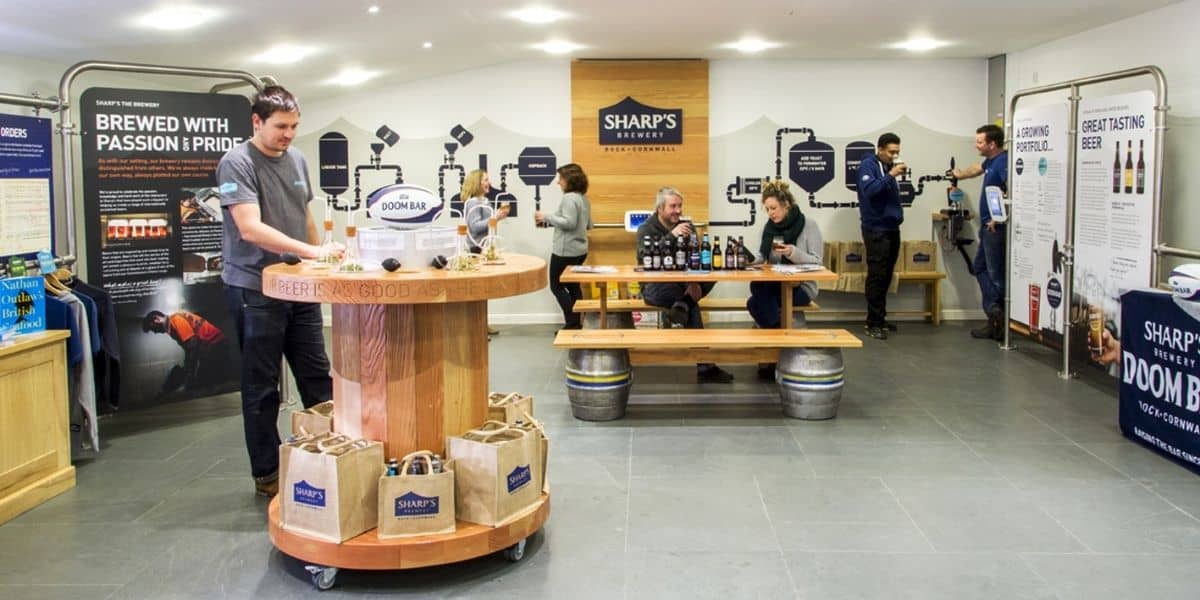 ---
SHARP'S BREWERY | ROCK
The proud brewers of Doom Bar and our personal favourite, Offshore, Sharp's Brewery is situated on the north coast of Cornwall. Surrounded by incredible scenery, their local brewers find this to be an ideal space to create exceptional beers that represent their home. This is one of our favourite breweries because of not only their ales, but their passion to express Cornwall through their brews as well.  A day out here means you can take in the sweeping views across Rock and experience Sharp's very own brewery tour, followed by a tasting experience in their Visitor Centre.
---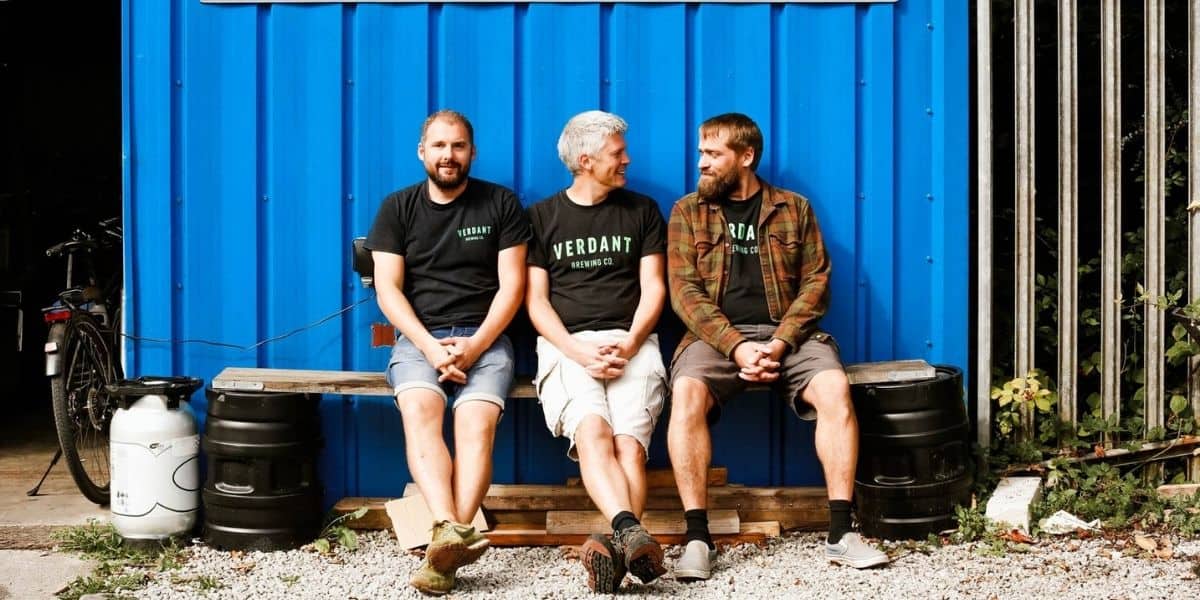 ---
VERDANT BREWING CO | PENRYN
Launched in 2014, Verdant Brewing Co is an independent brewing company who began their story right on our doorstep in Falmouth. They now reside in the lovely Penryn, just a ten minute drive from our pub! Over the past few years Verdant became synonymous with hop-forward beer styles including pale ale, India pale ale (IPA) and double IPA (DIPA). Their ethos is all about brewing flavour-packed beers because that's what they love to drink. We'd definitely recommend beer enthusiasts to pop into this brewery to buy fresh canned beer and merchandise to take-away.  You can also enjoy the harbour views with a Lightbulb in hand, right here at The Working Boat.
---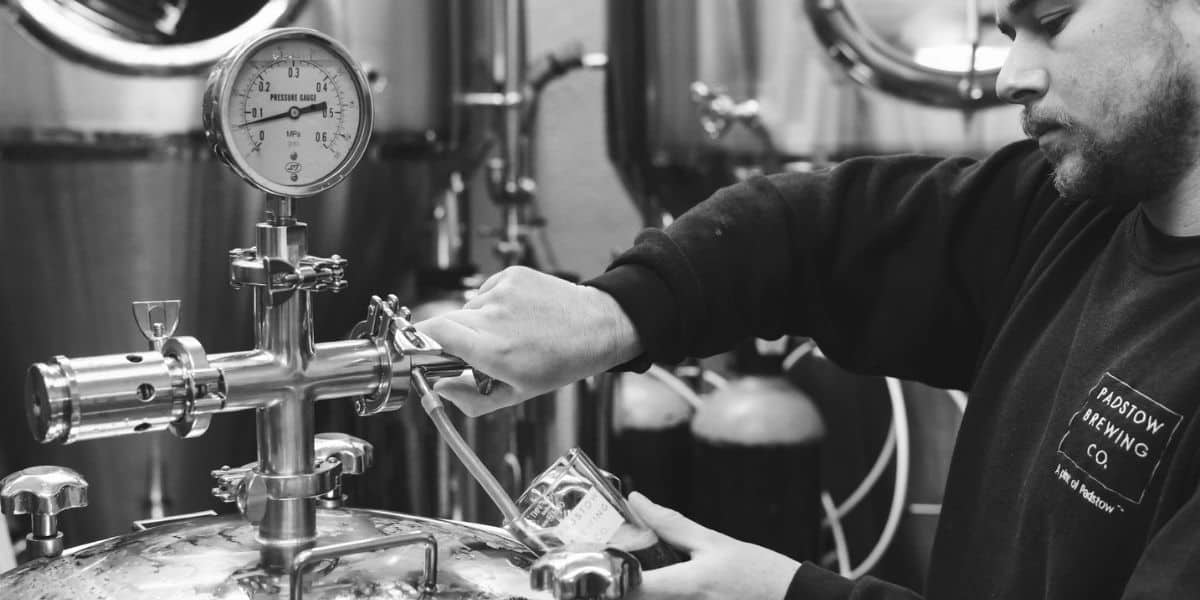 ---
PADSTOW BREWING CO | PADSTOW
Hand crafted, tested for quality at every stage of the brewing process and then packaged with great care and love. Padstow Brewing Co are driven by their desire to create delicious products and are the owners of truly unique recipes. With a 5* rating on TripAdvisor for their brewery tours, the team are hoping to resume these in July 2021. If you're interested in this hands-on brewery tour experience for the future, you can find out more here.
---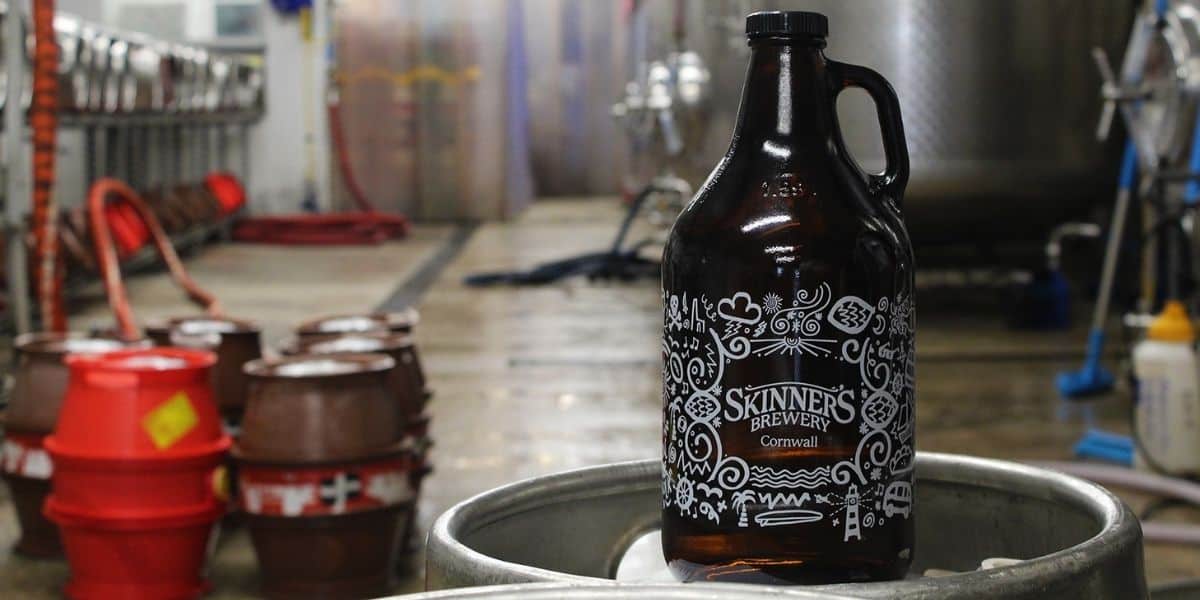 ---
SKINNER'S BREWERY | TRURO
The fuel to so many of our Falmouth Sea Shanty Festival weekends, Skinner's Brewery have always been a firm local favourite! Skinner's ales provide a wealth of different styles and flavours for everyone to enjoy. The Skinner's team also use local ingredients that can be recycled by local farms as feed, to reduce their waste and minimise water usage. Skinner's are definitely high up in our books because of this environmentally conscious effort! If you're interested in experiencing the brewery in action, followed by sampling their award-winning ales, book a tour so you can see behind the scenes. Just a short walk from Truro's city centre (and our sister hotel The Alverton).
---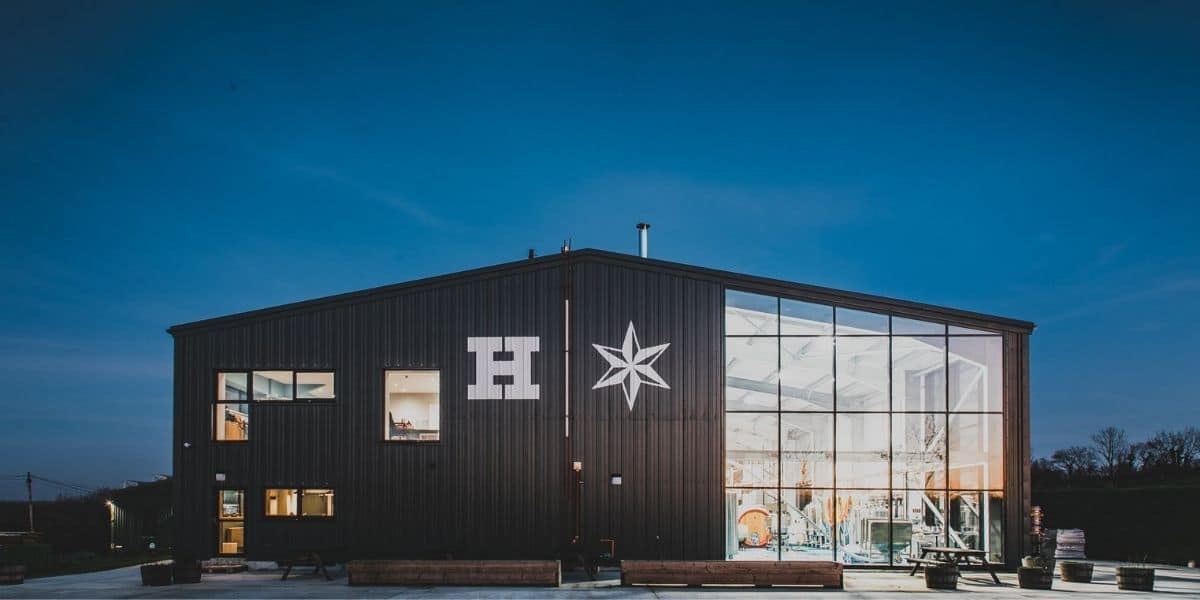 ---
HARBOUR BREWING CO | BODMIN
Harbour Brewing Company are one of the many brilliant breweries we'd recommend checking out in Cornwall because they are true ambassadors of Cornish life. This team takes great pride in their farm's fresh spring water and unique blend of hops. Our pub manager, Ryan, rates Harbour as one of his top favourite breweries. We'd definitely recommend ordering in some beers from this brewery and discovering all the different flavours they have to offer, here.
---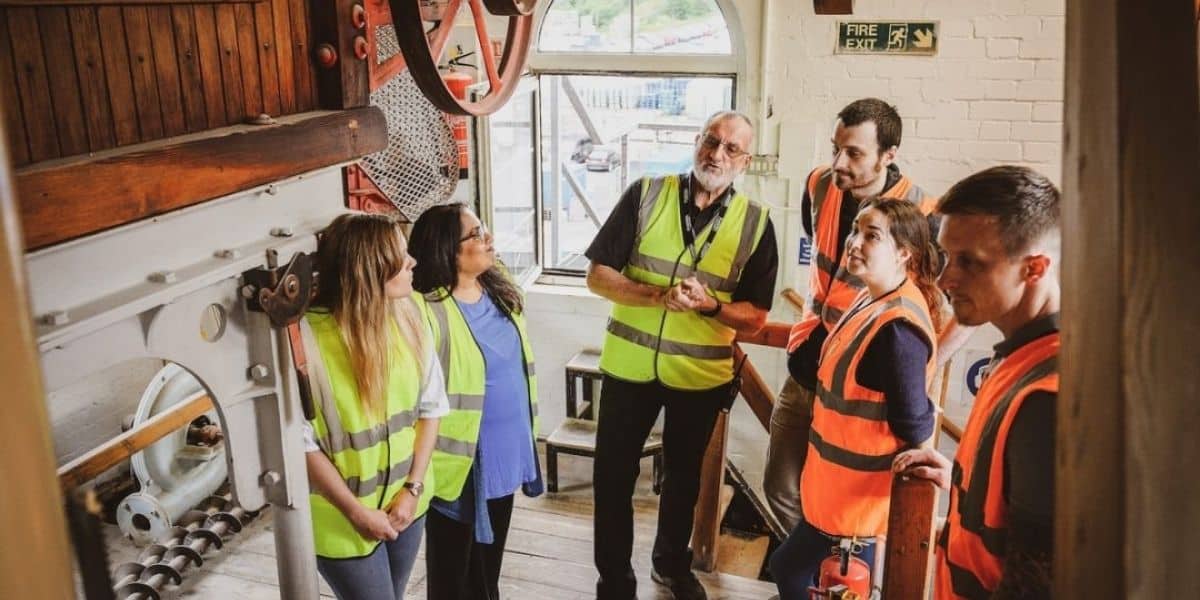 ---
ST AUSTELL BREWERY | ST AUSTELL
Founded in 1851 by Cornishman Walter Hicks, St. Austell Brewery still remains independent and family owned. Home to several award-winning beers, such as Tribute and Proper Job, this brewery certainly puts Cornwall on the map. Running for over one hundred and sixty years, it's no doubt that these brews have been tested to perfection. You can also visit St Austell Brewery for the ultimate brewery experience, with various tours to choose from.
---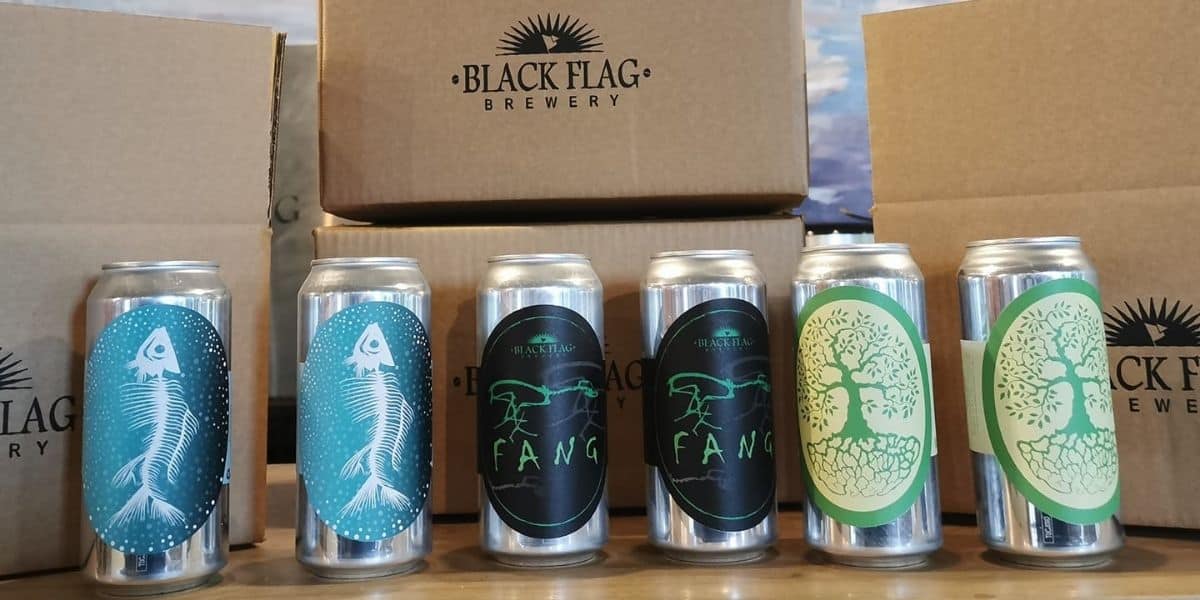 📷: Black Flag Brewery
---
BLACK FLAG BREWERY | PERRANPORTH
An independent brewery and taproom located in Perranporth. Black Flag Brewery has a wide range of beers made from inspiring flavours and styles from all over the world. From German style lagers to Belgian style saisons, this brewery delivers it all! We're looking forward to swinging by this taproom after a surf at Perranporth beach this summer.
---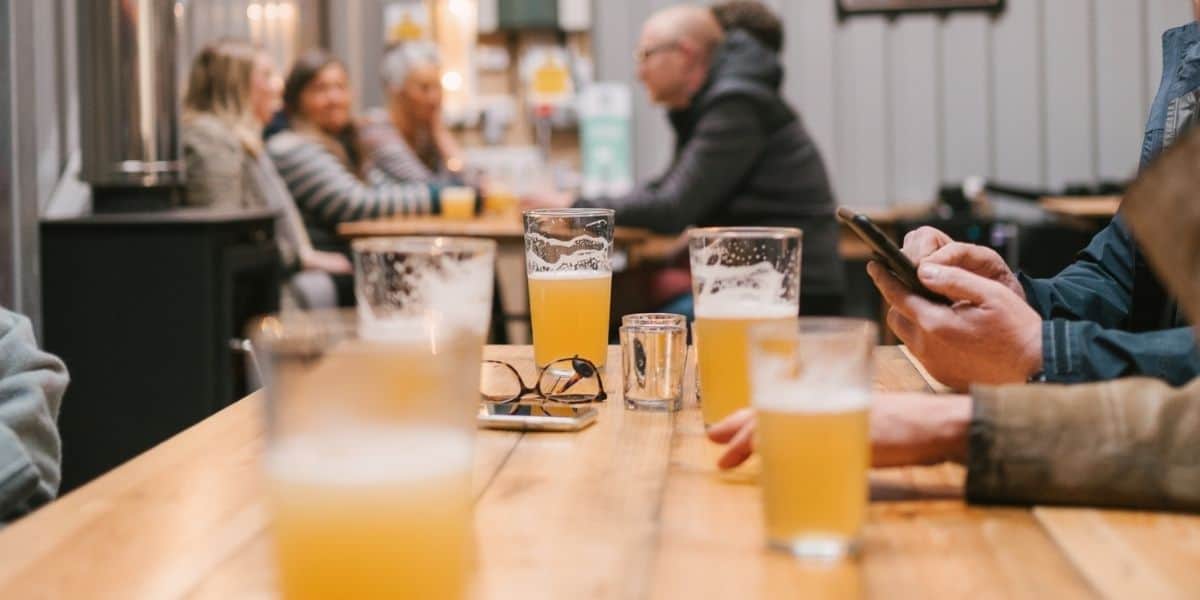 ---
PIPELINE BREWING CO | ST AGNES
If you're looking for vibrant, hoppy beers on the North coast of Cornwall, why not check out Pipeline Brewing Co? This brewery crafts small batches as it gives them freedom to experiment with different ingredients. The team carefully select from their range of fresh hops, yeasts and malts and then add one of our favourite ingredients – soft Cornish water! This brewery are definitely worth keeping an eye on, as they always have interesting new brews to try.
---
Don't fancy the trip? Head to The Working Boat to sample Cornwall's finest beers instead! Book your table here.