Our Cornish brew gift guide
---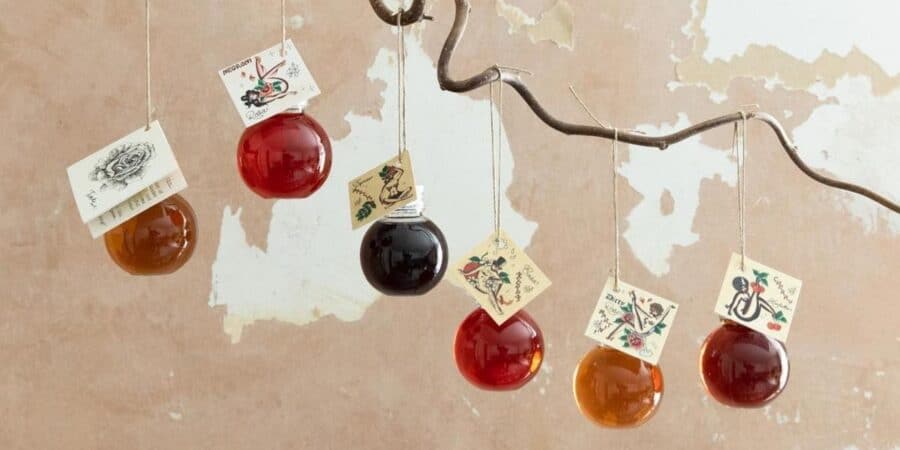 ---
LOOKING FOR THE ULTIMATE CORNISH BREW GIFT GUIDE THIS CHRISTMAS?
Look no further, because we've created the ultimate Cornish brew gift guide.
Whether you're looking to buy for your favourite beer lover, gin fanatic or cider head (or perhaps even yourself), we've gone to town searching for Cornwall's top boozy gift sets that are sure to make you the king or queen of present giving!
---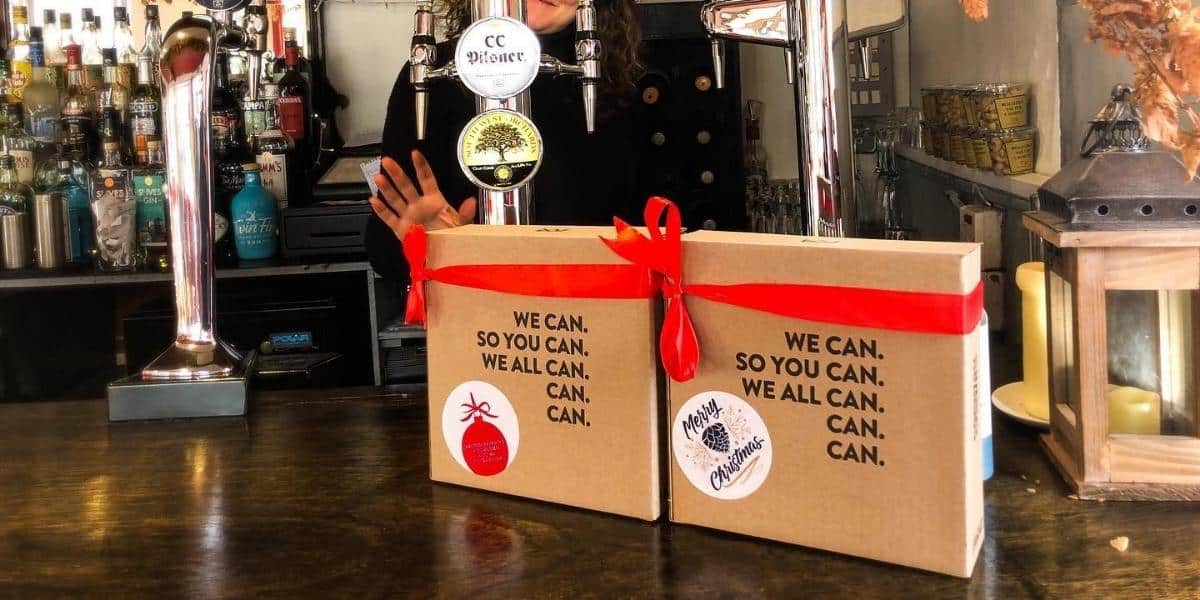 ---
Based in Penzance, these local brewers are passionate about all things beer and create delicious brews that live up to the hype. For their festive offering this year, Cornish Crown Brewery have put together the ultimate Christmas mixed case, with the hop-forward enthusiast in mind. Gift your special someone a delicious range of locally brewed IPAs and pilsners. They're sure to become festive favourites! Discover it here.
---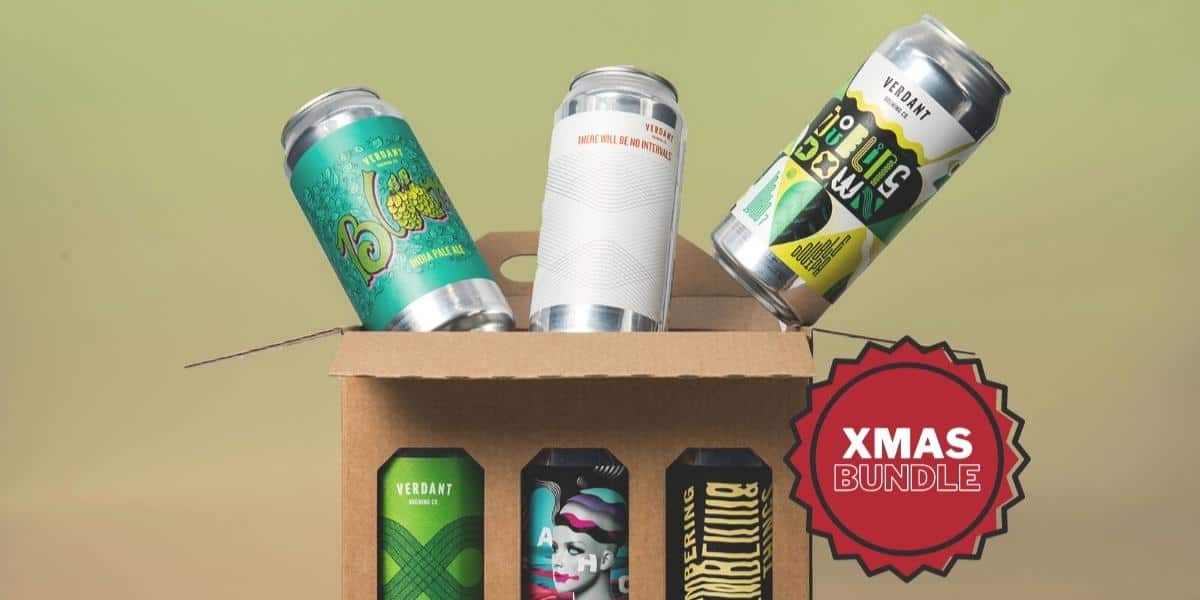 ---
One of our favourite brewers in Cornwall, Verdant are offering a brew-tastic range of unique presents, perfect for under the tree. But few will be disappointed with their Christmas mixed six pack, which includes a range of their delicious brews. For the die-hard fans though, why not stock up on their merch, which includes a selection of locally designed T-shirts? So you can wear their favourite brew loud and proud! Discover gift ideas here.
---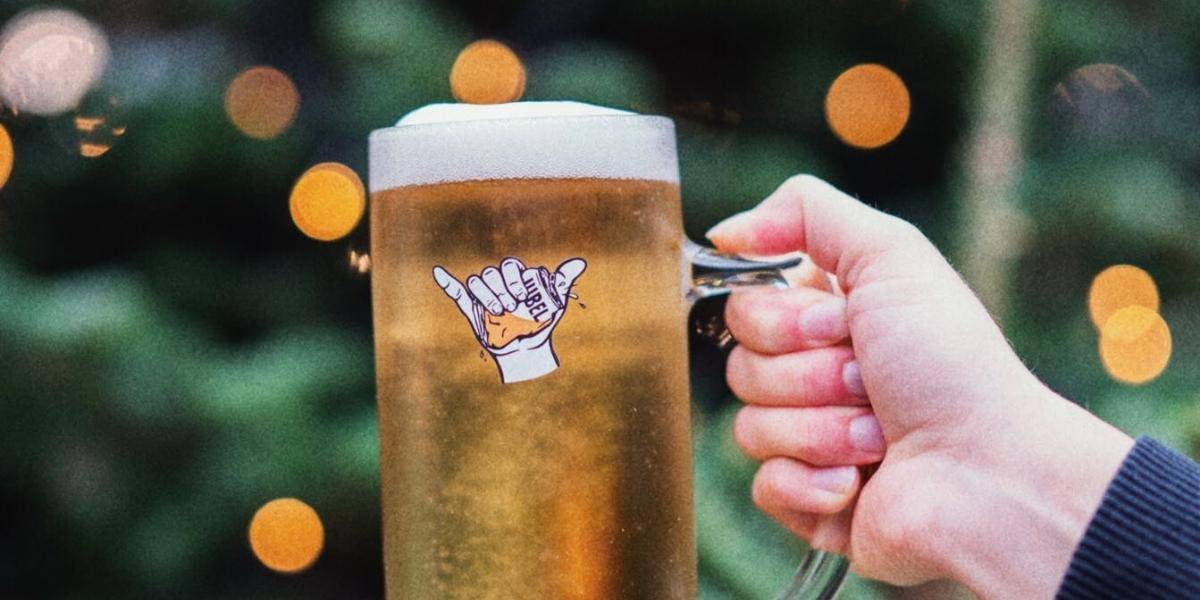 ---
A Cornish brew with a twist, this Falmouth-based brand has taken the beer market by storm. This means you'll be hard pressed not to come across a Jubel fan on your Christmas list this year. And what better present to buy them than a limited edition keg, which will have them drinking the good stuff all Christmas long? Containing a delicious 30l, this one-off gift is only available for a limited time. So be quick. Buy it in your favourite flavour here.
---

---
A true Cornish classic, you can't go wrong with a present from Sharp's. And once again for the festive season, they've created a selection of boozy presents that will be sure to please any beer head on the big day. Their large mystery box is sure to be a crowd-pleaser, containing a delicious selection of their most popular beers, bottles, cans and even their own merchandise. Discover it here.
---

---
Cider heads alike will love this Christmas gift with a twist. Rattler's 12 days of Christmas box lasts a whopping 12 days long. The receiver will get to enjoy a thirst-quenching selection of sweet brews from the iconic Cornish brand, with every box containing 12 windows of 'cider themed festive joy'! They can also look forward to receiving a bottle or two of limited edition Rattler. What's not to love? Discover more here.
---

---
Gin lovers will fall in love with a gift from Tarquin's this Christmas. And this year, this iconic Cornish distillery has gone above and beyond to deliver a selection of festive presents that will be sure to delight and wow on the big day. A favourite of ours is the Christmas Cracker. Perfectly wrapped, this festive gift promises a Christmas day lunch with a twist. Forget the usual tat – this is a cracker that delivers, with each one containing a 5oml bottle of your favourite gin. Purchase it here.
---

---
This local distillery are experts in creating tantalising tipples. A bottle of Loveday gin is the perfect gift for that someone really special in your life. This dry gin is distilled in small batches using freshly gathered botanicals and is a coastal-inspired treat. And the bottle is so beautiful that it'll be sure to be kept for years to come. Discover Loveday here.
---

For the cocktail lover, one of Tinkture's pretty baubles will go down a storm this festive season. The perfect secret-Santa gift or stocking filler, these baubles contain a delicious pre-mixed cocktail concoction. A range of classic flavours, all containing Tinkture's lip-smacking gin, are available. These include negroni, espresso martini, cherry martini, dirty rose martini and more. Discover them here.
---

---
Perfect for those on a health-kick, expecting, or even searching for alcohol-free alternatives, this non-alcoholic gin created in Cornwall will mean that your alcohol-free friend won't be missing out this festive season. With a glass of Pentire in hand, you'll be hard-pressed to know that it's got a 0% abv. The original easy-drinking Adrift bottle will make for the perfect present under the tree. Buy it here.