A chat with Pentire Drinks
---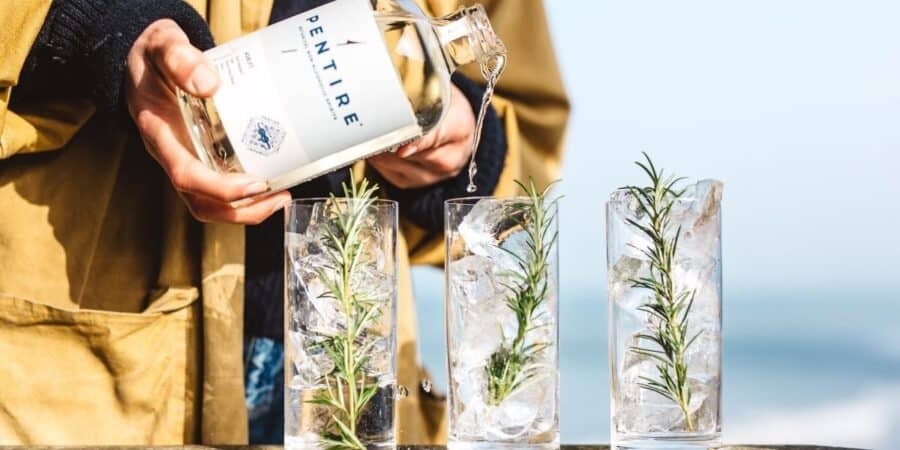 Innovators in distilling fine non-alcoholic spirits, we recently had a chat with drink connoisseurs Pentire to discover more about their easy-drinking tipples.
Being our most popular alcohol-free drink of choice, we talked to owner and creator Alistair Frost, to chat about why he created Pentire, his favourite way to enjoy it, and lots more.
---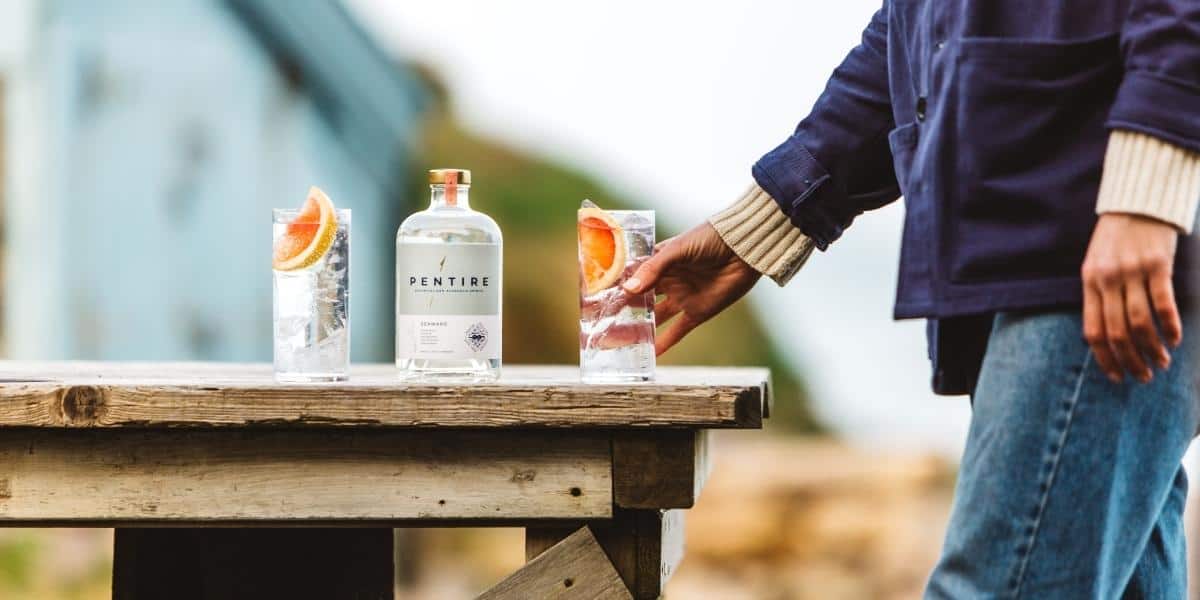 ---
When did the business start?
I started Pentire in 2019 so we are just coming up to three years old now, which is super exciting. We launched in spring that year, which was great because it meant our customers were drinking Pentire by the summer.
---
Why did you decide to make an alcohol-free product?
I wanted to create a healthy drinking product that was for the same moment as you would drink alcohol. I also wanted to incorporate great flavours. For it to make you feel good and fit and align with active living. So making it non-alcoholic was clearly the right thing to do.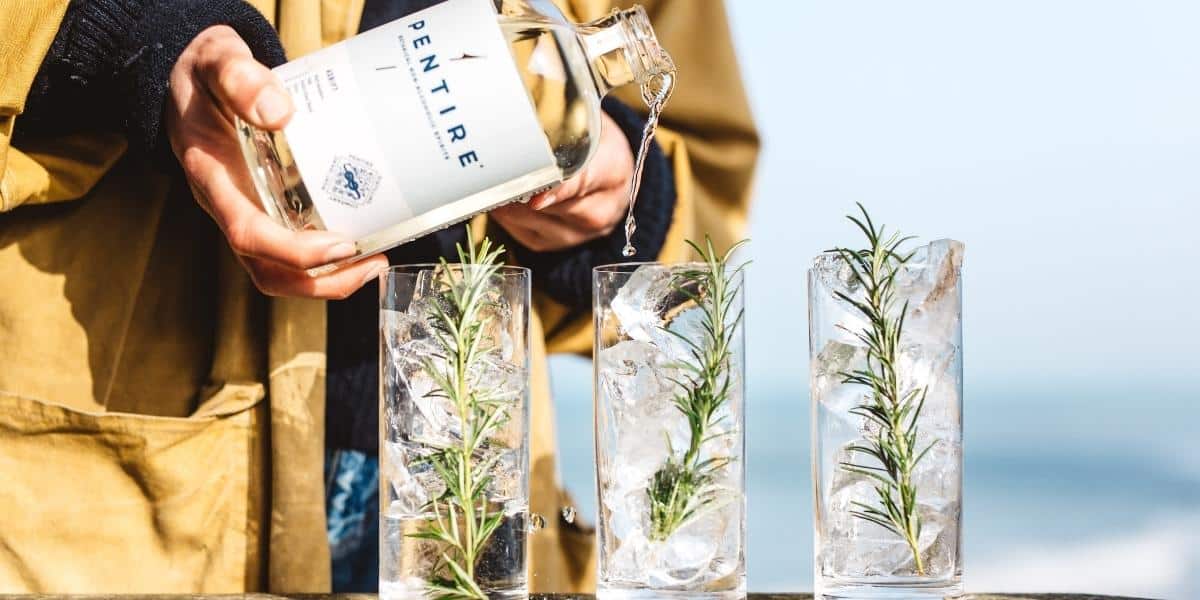 ---
Can you tell me a bit more about the Pentire making process?
It's made by distilling plants native to our headlands in north Cornwall. We create 100% natural coastal spirits by distilling, blending and creating the product entirely by hand.
---
Why is being sustainable so important to you and the business?
It's such a key pillar for us and should be for everyone, especially companies who are looking to scale. We are a certified B-Corp as a baseline and do a bunch of fun stuff on top of this like donating to the Blue Marine Foundation and more.
---
What do you think makes the South-West and more specifically Cornwall's food and drink produce so special?
The quality of the ingredients available here, the people behind it all and the lifestyles that we are all aligned with loving, plus everything that comes with it.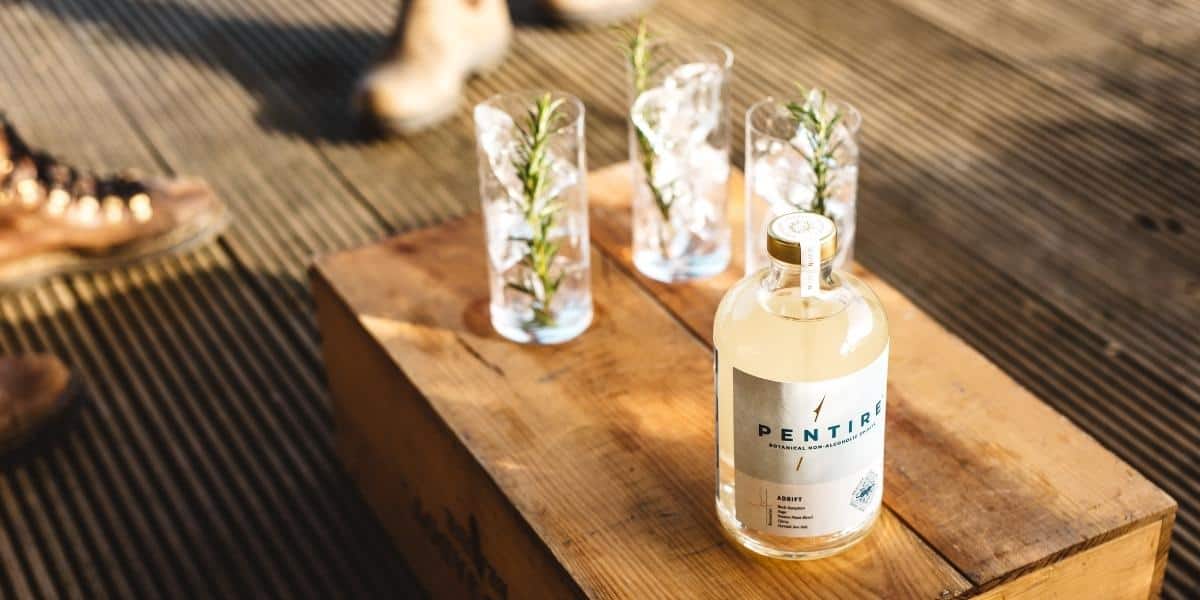 ---
What is the company's biggest achievement to date?
We've had lots of big stuff happening recently. Right now I'm on a plane to the USA to see all of our customers in NYC and LA, which is so exciting. We are also lucky to be able to work with the best in the trade, including Selfridges, Fortnum & Mason, Soho House Group and Fenwick. Plus a bunch of Michelin Star restaurants. But honestly, the biggest achievement is being able to work with great people, surf together at lunch and work hard to achieve incredible things together.
---
Have you got any exciting news or releases happening this year that you would like our readers to know about?
Oooh, I just can't say. Do keep an eye on our e-newsletters and social channels to find out all of our latest news and events.
What is your favourite way to enjoy Pentire?
Probably at home winding down with friends, reminiscing about a great day in the sea. Or outside – over a Pentire Adrift and light tonic, garnished with some lemon peel and rosemary from the garden.
---
Fancy popping into The Working Boat to enjoy a refreshing glass of Pentire with one of our hearty dishes? Book your table here.