Meet Head Chef Adam Brandreth
---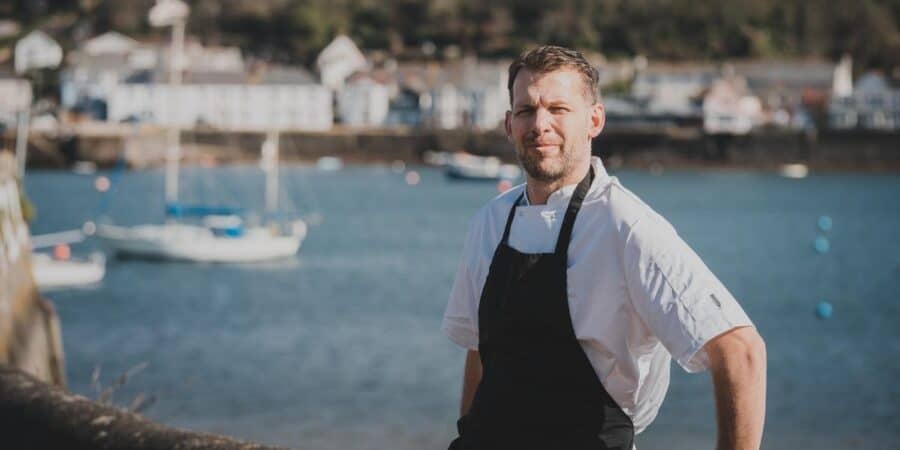 Meet The Working Boat Head Chef Adam Brandreth…
Originally from Doncaster, Adam moved to Cornwall aged eighteen to join his older brother who was also working as a chef. After his first summer season in Cornwall, he saved up enough money to be able to pursue his ambition of travelling – passing through Asia, America, Australia and New Zealand.
On Adam's return to the UK, he had a brief stint in London but shortly decided big cities weren't for him so made his way back to his brother in Cornwall. After many visits to the South, his whole family fell in love with Cornwall and started to follow the pair from the North.
Discover more about Adam, his new role and his love for cooking, below…
---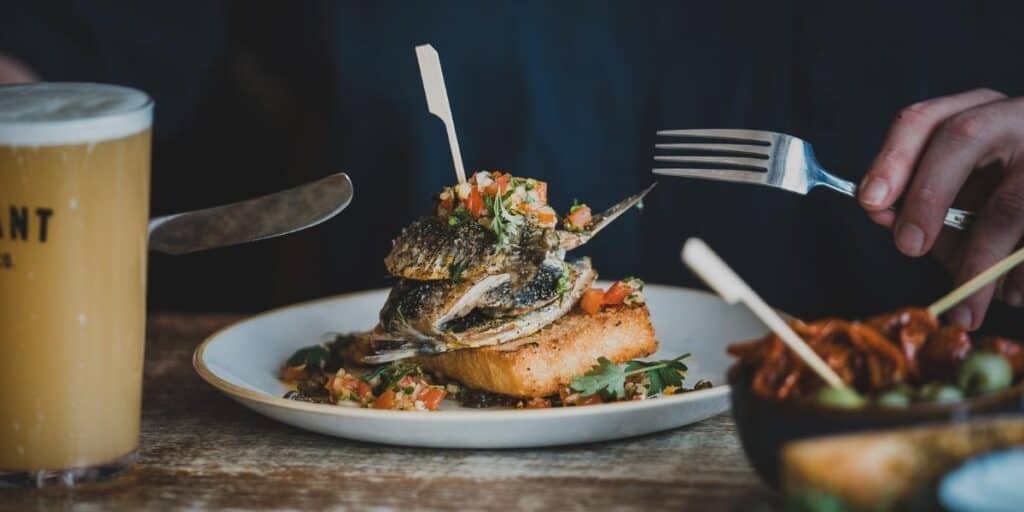 ---
How long have you worked in kitchens?
I was training in kitchens before I came to Cornwall, I also worked as a commis chef for restaurants back in Doncaster. It seemed natural to me as both of my brothers are chefs; my first job in Cornwall was actually working the kitchen at The Alverton with my brother. Even throughout the time I was travelling I did odd jobs in kitchens.
In terms of how long I've worked for The Working Boat and The Greenbank – I think it's been around six years. I was Sous Chef at The Greenbank for most of it then came downstairs for the Head Chef position this February.
---
When did you start becoming passionate about food?
Both of my brothers are chefs so when I was young, I used to KP to get myself some pocket money. Being a chef seemed very easy to fall into, but it ended up more than just that – I actually enjoyed it. I went on to train as a chef when I was a teenager and just worked my way up from there.
Travelling was a great experience, I got to eat a lot of different food and work with a lot of different people. If I had those experiences now, I would've taken note of the different skills used in kitchens across the world – but I was just young and so excited to be globally travelling that the adventures were more of a priority.
---
What's your favourite thing about the Cornish food scene?
Definitely the seafood. Being here, being next to the sea – it's just amazing. Plus, we get to use West Country who have their own farms and nurseries in and around Falmouth. We're very lucky to have farm land and waters to make fresh food so accessible.
We've got the new menu at the pub which I've been really excited about as we're focussing heavily on seafood. It's given me the chance to be able to take my experience and flair from The Greenbank and translate it to the pub.
---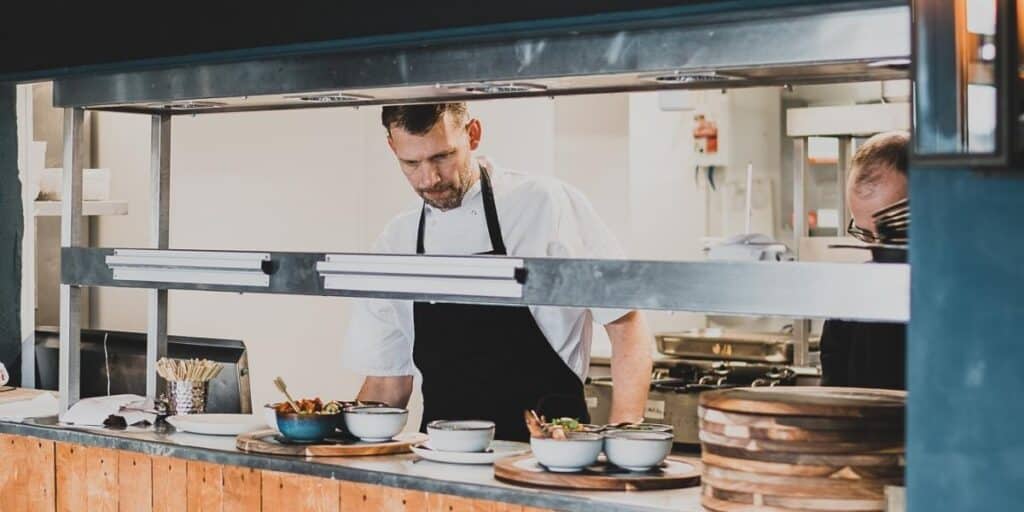 ---
What's your go to summer activity in Falmouth?
I love going to the beach with my children on the weekend. We go surfing together now and again. I used to surf a lot more when I was younger, especially in Australia – I'd go diving and snorkelling too. But the water's not as warm here, so we often stick to surfing rather than going further out into the colder parts of the water.
---
What's your favourite thing about Falmouth?
The beaches have got to be in my top three, but I think my number one is the people.  They're definitely the main reason I love Falmouth so much. Everyone is so much more friendly here than back home. I like how laidback things are here and how laidback the people are. Whereas, in Doncaster everyone has somewhere to be, the whole town is just so fast paced. I much prefer villages and small towns to big cities. When I was travelling, I would only ever stay in the big cities for a few nights as any longer almost taints the experience. Falmouth has such a sense of community and makes it such a wonderful place to live.
---
Discover Head Chef Adam's delicious new menu at our pub on the quay, by booking your spot here.