She Swims at The Working Boat
---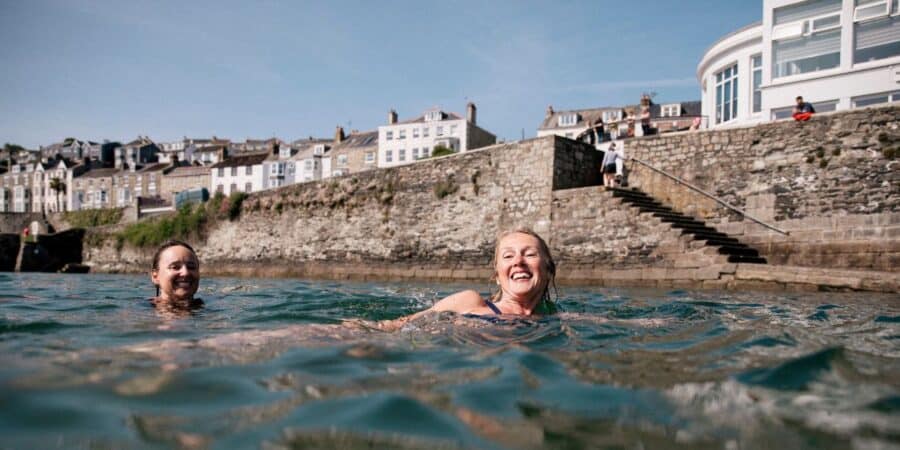 Diving into the icy waters of the sea may not sound like everyone's idea of a good time. But for a growing community of women, it has become a source of physical and mental rejuvenation. What started as a simple Facebook group to share tips and experiences about swimming through the winter has blossomed into a thriving community known as She Swims. With over 3400 members, this group has become a safe haven for women seeking solace and connection through the power of the ocean.
We recently caught up with She Swims founder Gemma to find out more about her journey of sea swimming in Falmouth, after hosting the group on our private pontoons this month.
---

---
How did She Swims begin?
I have swum in the sea all year around for a number of years to aid my physical and mental well-being. As it came to the end of the summer of 2020, during the pandemic, a few of my friends had asked for tips about swimming through the winter. This spurred me on to set up a Facebook group (She Swims Falmouth) for women in particular. It was a place where we could share tips, photos and experiences as well as arrange to meet up to swim.
The group has taken on a life of its own and organically grew and grew. We now have over 3000 members. It's always been important for it to be a safe space, especially as many of us talk about the impact of swimming on our mental health and we post pictures in our swimwear, which is why it's a females only group.  There are mixed genders and male only groups out there also though.
---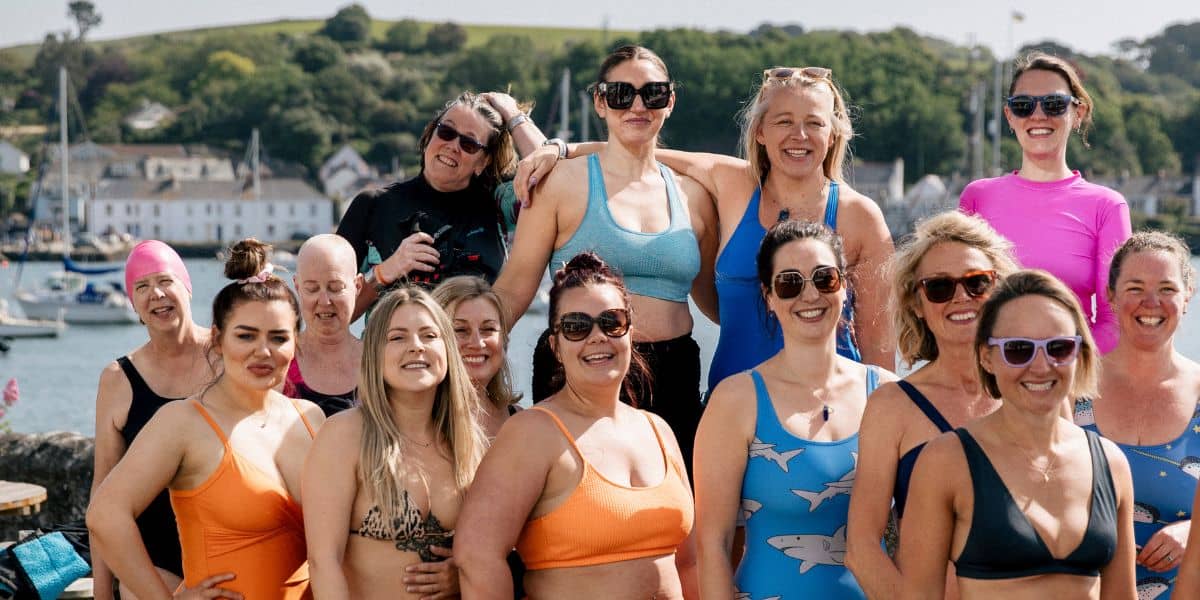 ---
What do you think it is about being immersed in water that can increase a person's wellbeing?
There's nothing like being outside and bracing nature's elements to improve your mental health and well-being. With sea swimming and cold water swimming, the release and reset it brings you is like no other. I find it's a space where you can completely switch off from all the other things that go on inside our heads. My youngest son was diagnosed with autism when he was four and he requires quite a lot of attention and care. When he was younger I found it hard to leave him but living right by the beach and being able to nip in in the sea quickly was the thing that kept me going, especially when times were tough. For many of us, life can be hectic and stressful and we never stop. Sea swimming is a welcome relief from all of those stresses and strains.
It's also a brilliant way to meet others. There's no airs and graces and often you'll find you end up having deep and meaningful chats with people you may never have met before. I've developed so many different friendships and met so many amazing women of all different ages who have really enriched my life.
---

---
For people that don't live in Falmouth but are interested in taking part in outdoor swimming, are there any other groups you'd recommend joining?
There's loads of groups on social media that are very welcoming. I would definitely suggest joining a group. Not only can you meet other like-minded individuals but they're also a good place to share safety tips and experiences.
---

---
What are some of your favourite swim spots (Falmouth or otherwise)?
I think because I live so close to it – Swanpool beach will always be my home but I'm not really a creature of habit and I love visiting different spots to swim. Greenbank beach is particularly good when it's a bit breezy in the bay. Every swim is completely different and that's what I also love about it! I also love going on an adventure to find a quiet cove with crystal clear waters and no one else in.
---

---
What safety precautions would you advise people take before heading into the water?
There are loads of apps you can download to increase your knowledge of what the conditions are like at your local beach. There's also online courses and in-person courses that you can undergo to increase your knowledge of how to keep yourself safe on and in the water. I would really recommend these. You need to understand how different weather types can affect your swimming spot.
There's lots of open water coaches locally also who can advise you on how to swim safely and help you achieve your swimming goals. As a swimming teacher, I think we all have a responsibility to try to keep ourselves safe in the water and to make the right decisions for ourselves. You should never go in the water just because other people are and I always say to 'swim your swim'. If your head is telling you not to get in, that's usually a good enough sign not to. The sea will always be there another day.
There is lots of advice out there to help you swim through winter in regards to cold water shock. But if you are new to it and want to swim all year round, then it's a good idea to start going in the warmer months. Then continue going as it gets colder. This will help you acclimatise. And finally, join some local swim groups as you can always get lots of advice there and they will likely share links to the courses I've mentioned. Happy and safe swimming!
---
Fancy getting involved our next She Swims event? Keep your eyes peeled on our Facebook page or our what's on page to find out when the next meet-up is.