Meet The Working Boat Manager Hannah Martin
---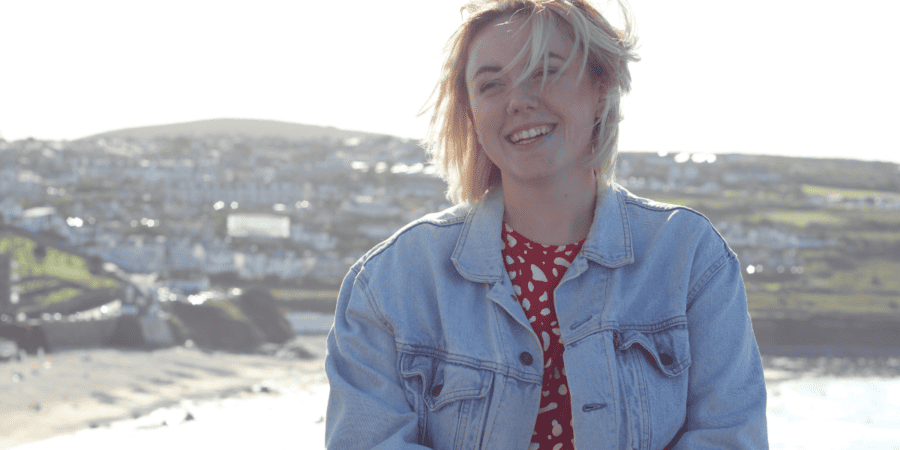 ---
Meet the latest addition to our crew…
Originally from Plymouth, our new Manager's love for Falmouth came after travelling around the coast. After meeting her Cornish partner, Hannah relocated to Falmouth permanently with her cat Marshmallow in tow – and now calls our little harbourside town home. Discover more about our charismatic Pub Manager below.
---
What's your favourite part of the job?
Meeting the most amazing people at the pub. Whether it's getting to know our regulars, or chatting to guests and tourists, it's so great getting to meet new people every day. I also love talking to Falmouth newbies about all there is to do in our amazing town. I'd like to think I can make anyone fall in love with Falmouth by sharing my endless list of great spots and recommendations.
---
What's your favourite Cornish delicacy?
It's got to be a pasty, of course. I particularly love how creative bakeries have become with them too. It's no longer all about the traditional flavours. I even had a cauliflower and onion bhaji one the other day that was delicious. What a crazy world we live in!
---
For people who don't know Falmouth, where would you say is a must-visit spot?
I live right by Swanpool beach, and can honestly say it's gorgeous. I love taking a tin of sweetcorn down and feeding the ducks. It's definitely a must-do if you come with children. Once a week I'll also walk the coastal path all the way to Maenporth. Halfway along the route there's a bench where I sit, to have a breather and relax. I love taking in the view and chatting to the passers-by.
---
When you're not at the pub what do you like to do?
I love going on walks, tending to my plants in the garden and reading a nice book on the beach.
---
What's your secret skill?
Ever since I was little I've loved singing as a hobby. I've managed to continue this passion by taking regular singing lessons, as well as joining a local choir. Funnily enough, singing is a pastime shared by many of  The Working Boat team – watch this space, we may even have a WB band in no time!
---

---
Beer or wine?
Definitely beer. I love the new aged craft lagers, as well as almost all IPAs – particuarly from local favourites like Verdant Brewery.
---
Fish and chip or beer and burger?
Beer and burger for sure! Especially the chicken and bacon burger at The Working Boat. It's delicious! And on Wednesdays we do a special offer where you can enjoy a beer and house pint for £15. I can't think of a better way to see yourself through hump day.
---
Visit us at The Working Boat and meet the rest of the crew by booking your spot here.