How to Make the Perfect Mulled Cider this Christmas
---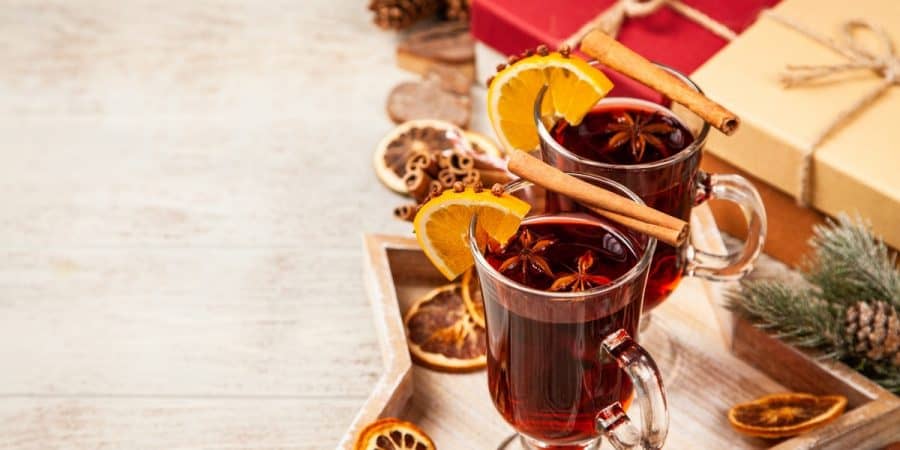 There are few things better than mulled cider! For that ultimate winter tipple that will keep you warm and toasty on the coldest of days, there's nothing quite like a steaming cup of cider deliciousness.
---
Just like mulled wine, mulled cider is simmered with a variety of herbs and spices to give its rich Christmas flavour. If you want to know how to make this delicious beverage to wow your dinner guests or to enjoy on a cold blustery night, you have to start with the base ingredient: the cider.
---
THE CIDER
You want to keep an eye out for a cider that is cloudy with good body, has a hint of acidity but also has a rich, sweet flavour. We recommend shopping around to try a variety of tastes before you find the cider that works for you.
---
THE SPICES
Now, you don't want to use the same spices you would use for mulled wine. Always pair your mulled cider with spices that pair well with apples. For example, you can't go wrong with cinnamon, star anise, cardamom, coriander and cloves, to name a few. We also recommend toasting your spices first to bring out the natural flavours (and also filling you home with a great fragrance!)
---
THE PERFECT MULLED CIDER
Ingredients:
1 litre of apple cider
6 cinnamon sticks
1/4 teaspoon of ground coriander
3 cloves
2 cardamom pods
1/4 star anise
Method:
Heat a pan on a stove, dropping the spices into the pan once hot
Toast until light brown and fragrant
Pour the apple cider into a large pot, adding the toasted spices in as well
Cover the cider and turn the heat to medium
Bring to a simmer
Once simmering, turn the heat down to low and let it continue simmering for 20 minutes
Strain the spices from the mulled cider as you pour it into your favourite Christmas mugs
Enjoy!
---
Prefer a mulled wine or Christmas cocktail? Pop down to The Working Boat, and enjoy a delicious cup of Christmas cheer this festive season.