How to Make the Perfect Mulled Wine this Christmas
---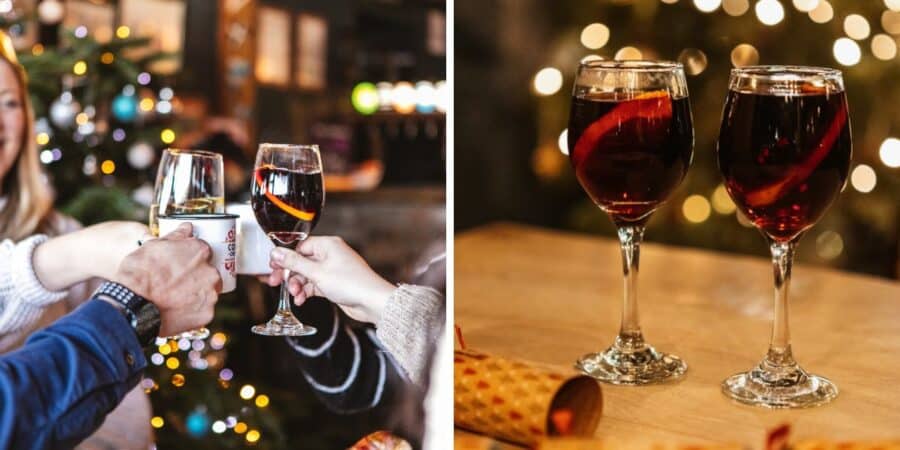 There's nothing that tastes more like Christmas than a steaming cup of mulled wine. For that ultimate winter tipple that will keep you warm and toasty on the coldest of days, you can't go wrong with this festive favourite.
---
Mulled wine is simmered with a variety of herbs and spices to give its rich Christmas flavour. If you want to know how to make this delicious beverage to wow your dinner guests or to enjoy on a cold blustery night, you have to start with the base ingredient: red wine.
---
THE WINE
Mulled wine works best with dark, fruity and full bodied wines such as Merlot, Zinfandel or Shiraz. They are the best base flavours to absorb the spices and give the wine a good balanced taste. 
There's no need to blow the budget, a mid-range bottle for £6 to £8 will do as you're going to be using a lot of spices in it which will change the taste of the wine.
---
THE SPICES
The most important part of crafting your perfect mulled wine is the spices. The core spices in any mulled wine recipe are star anise, cloves and cinnamon. We also recommend toasting your spices first to bring out the natural flavours (and also filling you home with a great fragrance!). 
Whole cloves and cinnamon sticks, rather than the powdered forms, are essential to get the flavour you need and prevent your wine from being grainy
---
THE PERFECT MULLED WINE
Ingredients:
1 bottle of red wine (ideally Merlot, Shiraz or Zinfandel) 
1 large cinnamon stick, or 2 small ones
2 star anise
4 cloves
1 orange sliced 
4 tbsp caster sugar
75ml of brandy or sloe gin (optional) 
Method:
STEP 1
Add the red wine, cinnamon, star anise, cloves, orange slices and sugar in a large pan. 
STEP 2
Reduce heat to low, cover, and let the wine simmer for at least 15 minutes or up to 3 hours. Do not let it boil. 
STEP 3
Stir in the sloe gin or brandy (if using), and pour through a fine mesh strainer to catch the cinnamon, cloves and orange slices. 
STEP 4
Pour into mugs or heatproof glasses and garnish with orange slices or cinnamon sticks. 
If you don't finish all your mulled wine in one sitting then don't worry, you can reheat mulled wine. Just warm it over a low heat on the hob or put it in the microwave for two minutes 30 seconds. 
---
Rather have your mulled wine made for you? Pop down to The Working Boat, as we're serving mulled wine (and cider) every day in December!