Liam Humberstone's venison burger recipe
---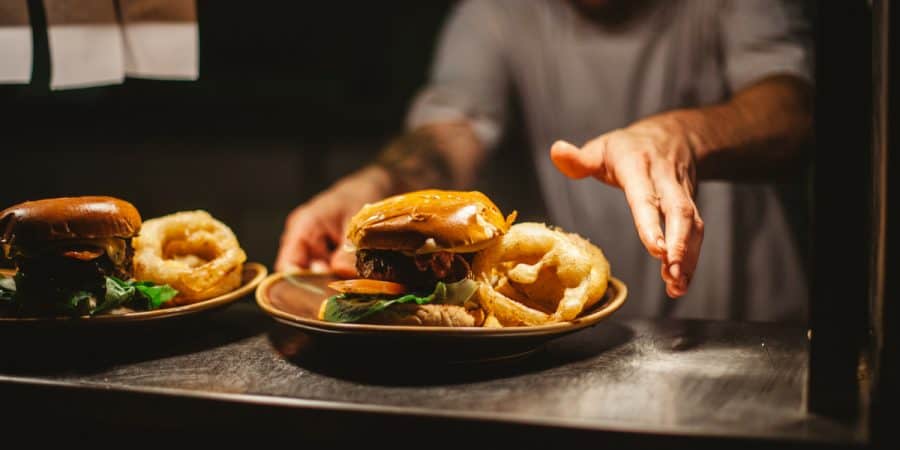 VENISON BURGER RECIPE
Who doesn't love a hearty burger with all the fillings and a side of rustic chips? This venison burger recipe by Head Chef Liam makes approximately twelve sliders or five hearty main burgers. Impress your friends and family with this twist on a classic beef burger. Choose whether to BBQ, grill, oven or pan fry these mouthwatering venison patties. Deee-licious!
---
Ingredients:
For this recipe you will need
1kg mince venison
100g pork fat, finely chopped or minced
100g fine chopped, smoked streaky bacon
four cloves of garlic, finely crushed
two tablespoons lemon zest and two tablespoons orange juice
two tablespoons port
four tablespoons chopped parsley
two tablespoons chopped chives
four shallots, finely chopped­­
good pinch of sea salt and cracked black pepper
---
Method:
Liam likes to keep it simple with his venison burgers.
Simply mix all the ingredients well, shape to size (use a cutter if it helps) and you're done. All that's left to do is cook.
To cook: BBQ, grill, pan fry or oven bake.
Chef Tip: The pork fat is important as venison is a lean meat and the burger does need a little extra fat to help it cook without drying out (but if you want a healthy burger, leave it out).
Serve in your bread of choice (we can't resist a brioche bun) with some chips, onion rings and lots of salad.
---
Save the cooking to us…
Alternatively, come and try a Working Boat burger served with a side of harbour views. Perfect with a pint of our Working Boat brew, we'll even do the washing up!