Butternut Squash Recipe with The Working Boat
---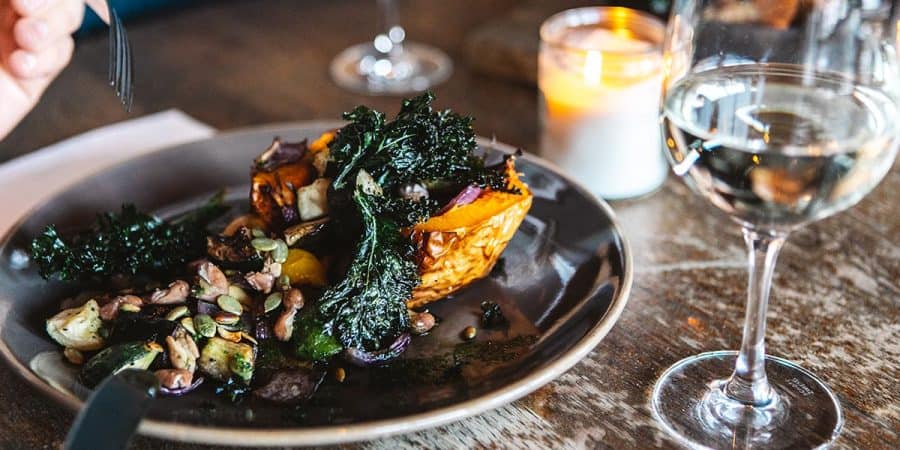 It's no secret that The Working Boat are already enjoying this winter warmer butternut squash recipe. Once a popular dish on the menu, we thought it was time to let you try out this dish for yourselves. Possibly one of the most perfect dishes to warm the hearts and fill the bellies of your dinner guests, have a go at whipping up this roasted butternut squash recipe yourself.
---
Ingredients
One butternut squash, chopped in half
One onion diced
One bell pepper diced
Two large tomatoes chopped
50g feta cheese
Sprig of rosemary
Sprig of thyme
Garlic to taste
Beetroot purée
Sea salt to taste
---
Method
Pre-heat oven to 160°
Chop the butternut squash in half and scrape out the insides to create a bowl
Add the rosemary and thyme to the butternut squash
Roast the butternut for 40 minutes or until soft
Combine the tomatoes, bell pepper, onion, thyme, rosemary and garlic together
Remove the butternut squash from the oven, placing your vegetables in the bowl of the squash
Place back in the oven for a further 5-10 minutes until heated throughout
Remove from the oven and sprinkle the feta cheese over the top of the dish
Add salt to taste
Enjoy!
---
Fancy giving our roasted butternut squash recipe a go?
Show us your creations by tagging us in your photos! @theworkingboat #theworkingboat