Wedding Beers: What tipple to pick for the big day
---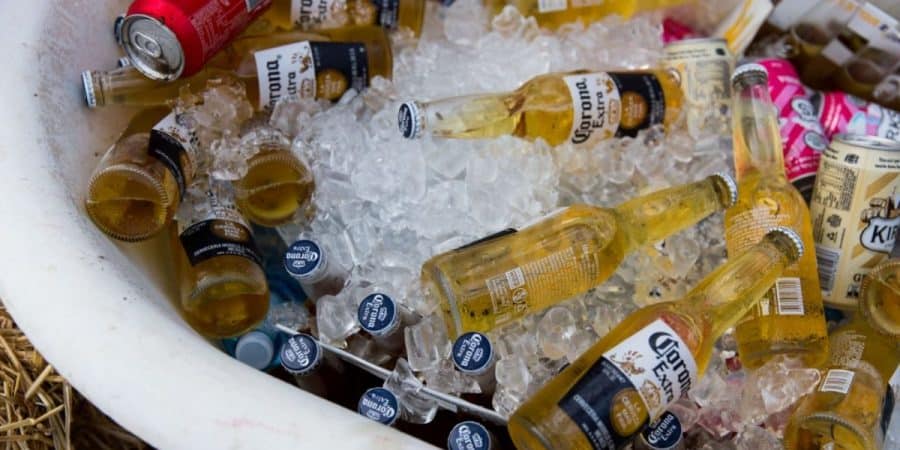 It's the season for proposals! We've noticed a lot of friends and family have recently become engaged over the festive season and when it comes to planning the big day, there's a lot of decision making involved. It's no wonder that your beverage choices get left until the last minute.
But never fear – as we've collated a list of the finest wedding beers that all your guests can enjoy. And did we mention that serving ales and beers are exceptionally cheaper in comparison to wine and spirits? There's simply no reason to not have it at your wedding!
---
Before we get down to the flavours, you should consider whether you'd like to serve your ale in casks and kegs for a bar, bottles or polypins, which are a great storage solution for venues that are tight on their spacing. Once you've decided on that, it's down to the flavours!
Now, I bet you're wondering "how do I choose from such a wide variety?!" – well here's a few of our favourites to help you…

ABV: 4.2%
Lushingtons is a hop-laden IPA brewed using only the traditional methods with Cornish water, Cornish malted barley and wheat, whole-flower citra, belma and willamette hops and Skinner's unique yeast. A creamy texture with a slight strawberry finish, this beer is bursting with fruit. You'll pick up the taste of lime and mangoes in this fresh brew – the perfect summer tipple!
---

ABV: 4.5%
Sessionable, quenching and totally addictive. Light Bulb by Verdant Brewery (based in our hometown of Falmouth) has an aroma of lemon, orange and grapefruit and is medium bodied with a lingering, dry, citrus hop bitterness in the finish. A nice, dry, pleasantly hopped, extra pale ale. Lots of fresh citrus and fruit flavours with a hint of pale malts and grassy hops. Hopped with magnum and simcoe, this is a great brew to have that's a bit different to your average ales.
---

ABV: 5.5%
This punchy tropical IPA is exploding with fruity flavours. At first sight, this hazy, unfiltered fruit cocktail looks like a glass of your favourite juice drink. On the nose you get a strong peach, passion fruit and pineapple taste. The taste of the classic fruit salad sweets hit you with a slight alcoholic kick and a bitter spritz which leaves your craving more. Before you know it you're back at the bar ordering your next pint.
Pub Manager Ryan's top tip: Make sure you leave the car at home if you're going to give this drink a session. At 5.5% ABV, it's deceivingly strong and after you've tried the first, there's no way you won't be back for more.
---

ABV: 3.1%
Hopped solely with simcoe and citra hops, Little Wave has a punchy citrus nose full of limes and oranges. On the palate, a delicious citrus flavour flows from the glass. Then you get to the mouth feel, which is the real star of the show. It coats the mouth and drinks like it's a 5% pale ale which leaves you wanting more after each sip. The great thing about this is that it is only 3.1% – which means you can drink it all day. The perfect ale to provide your wedding guests, as it will leave you relaxed knowing nobody's going to be wobbly at the start of the wedding!
---

ABV: 4.6%
Corona is one of the best-known names in today's beer world. When you think Corona, you think summer right? In every way, Corona is a typical American lager. It pours with a pale straw color and is very clear with a medium white head. The nose is subtle with the barest suggestion of hops. Its flavour is equally subtle with just a bit of sweetness. There is an appreciable lager smack at the end with some lingering hops. The one rule for any wedding guest: don't forget to add the lime wedge!
---
Did you know that we stock all of these beers in The Working Boat? Pop down one evening and try them out before making a decision for the big day. We're open 10am – late every day of the week.