Our Slow Cooked Brisket of Beef Pie Recipe
---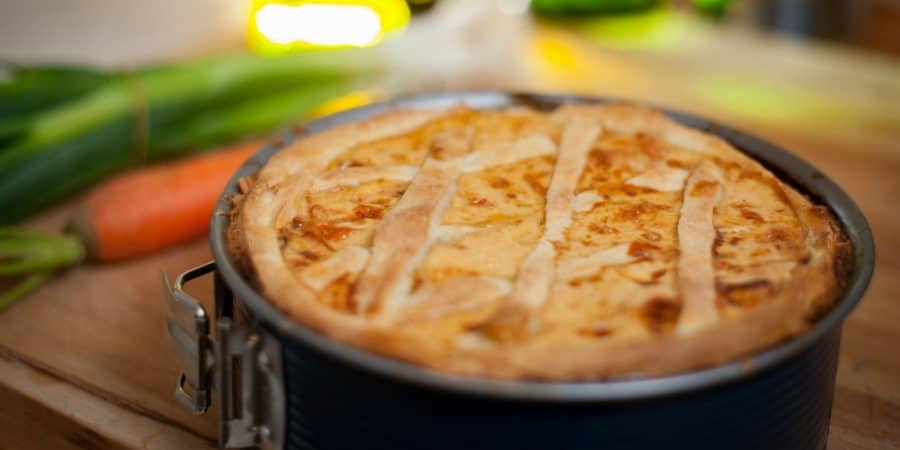 HEARTY BEEF PIE RECIPE
With the summer season coming to an end, what better way to feel more Autumnal than with a beef pie recipe? We spoke to our Working Boat chefs on how to make his slow cooked brisket of beef pie recipe to perfection…
Ingredients – filling
1 kg Beef brisket
750ml Beef stock
250ml red wine
2 onions, coarsely chopped
3 carrots, thinly diced
2 celery stalks, thinly diced
3 garlic cloves
1 Chorizo
A pinch of salt and pepper
8 thyme sprigs
Ingredients – pastry
250g of butter
500g plain flower
A pinch of salt and pepper
Method
Filling
Pre-heat oven to 140 degrees
Season your brisket with salt and pepper to taste and brown in a pan, turning
Slow cook the whole brisket over beef stock and red wine.
Add Mirepoix veg, grated chorizo, salt and pepper, thyme and rosemary to the dish.
Cover with baking parchment and foil.
Cook at 140 degrees for 8 hours – take out of the oven and keep the stock to later reduce down to make gravy.
Shred the brisket and chorizo and allow to cool.
Pastry
Mix together the butter and plain flower with your hands until the consistency produces a crumb-like texture.
Add salt and pepper as you go along, to taste.
Add milk in small doses, kneading the pastry until it produces a dough like texture.
Roll it out and press into pie dish, leaving 2cm overhang on top.
Finally…
Add pie mix to tin, roll out lid and pinch pie together and cut off excess.
Cook for 35 minutes at 170 degrees.