Our new spring menu
---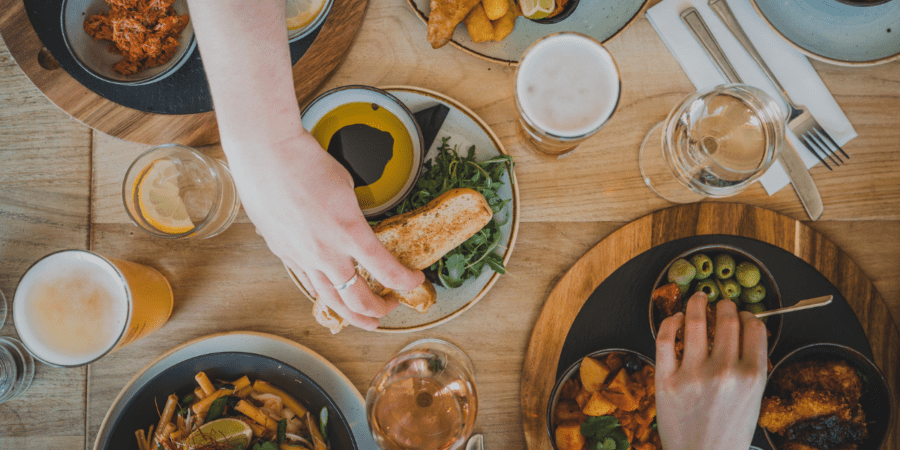 Say hello to our new menu…
Our new menu has landed. This Spring, The Working Boat will convince you that there's nothing better than sitting on our quay with fresh, local food. With the arrival of a delicious selection of spring dishes,  Executive Head Chef Nick Hodges and Head Chef Adam Brandreth aim to highlight everything Cornwall has to offer, with locally sourced ingredients, straight to your plate.
Discover the dishes below…
---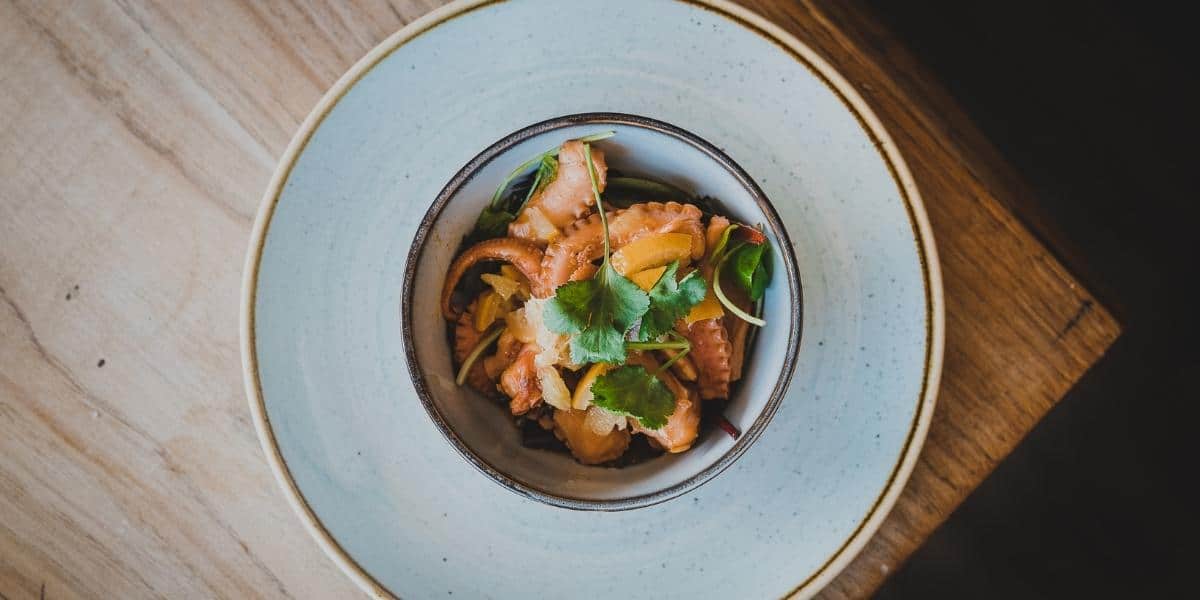 ---
Whether you're doing things tapas style or just after a little something to start, small plates by the harbour are always a good idea.  Tender octopus served with sharp citrus flavours of bergamot lemon and warming cumin, is a dish so delicious that if you squint, you'd *almost* think you're on the balmy Mediterranean coast.  Firm and slightly sweet squid marries perfectly with refreshing citrus aioli – has there ever been a better combination than fish and citrus?
---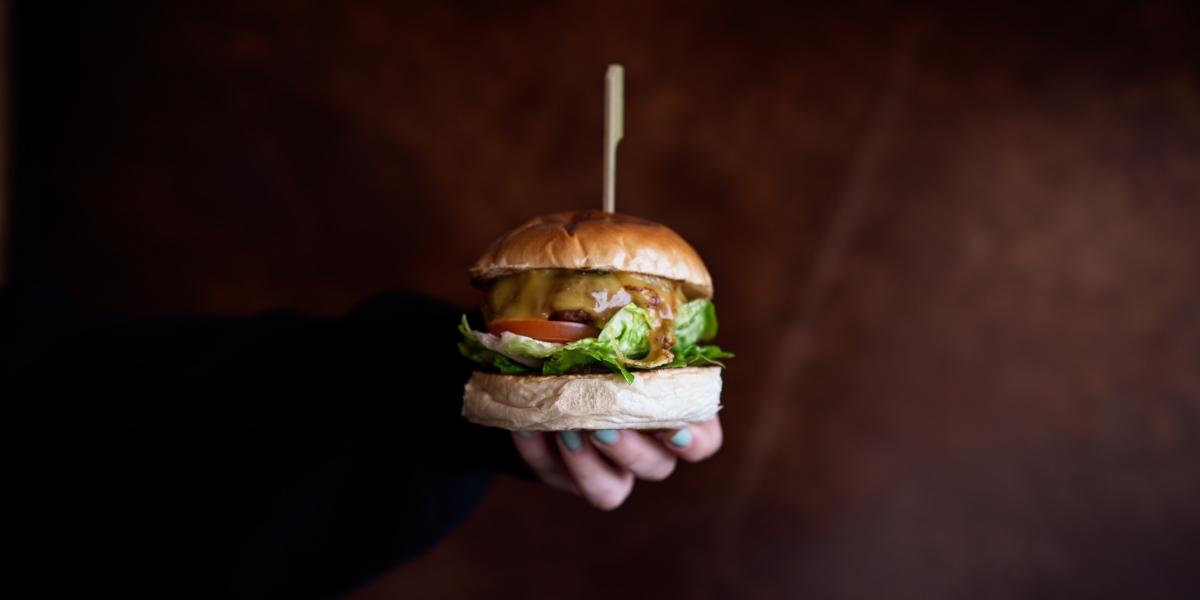 ---
For a true taste of The Working Boat our new vegan burger incorporates two of our favourite things, burgers and brews. The Boat Burger features a flavourful Beyond Meat patty that sits on top of a sweet and hoppy chutney. In collaboration with Verdant Brewery – the chutney contrasts brilliantly with smoked Applewood cheese and peppery rocket. A take so good on a vegan alternative that you could almost forget it's meat free.
---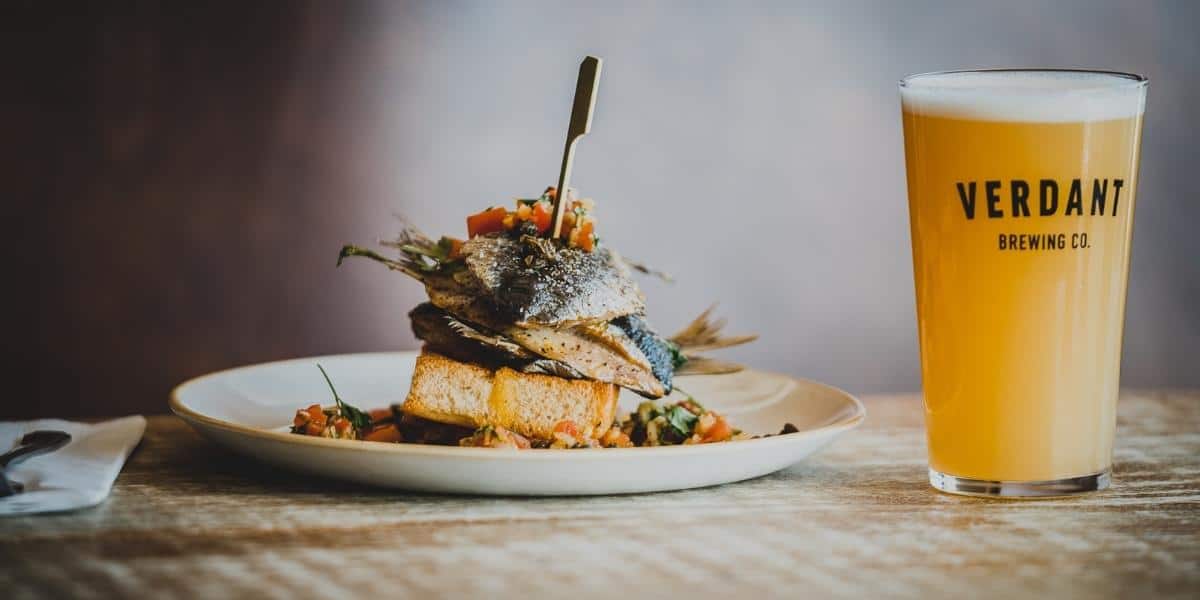 ---
Fresh sardines stacked on delicious crispy golden bruschetta are already a fan favourite. The sardine stack features juicy, rich concassed tomatoes and sharp capers which cut through the rich saltiness of the sardines. Indulgent bread holds up the stack while complementing the lighter textures with a perfect crunch. The dish is a well-balanced delight.
---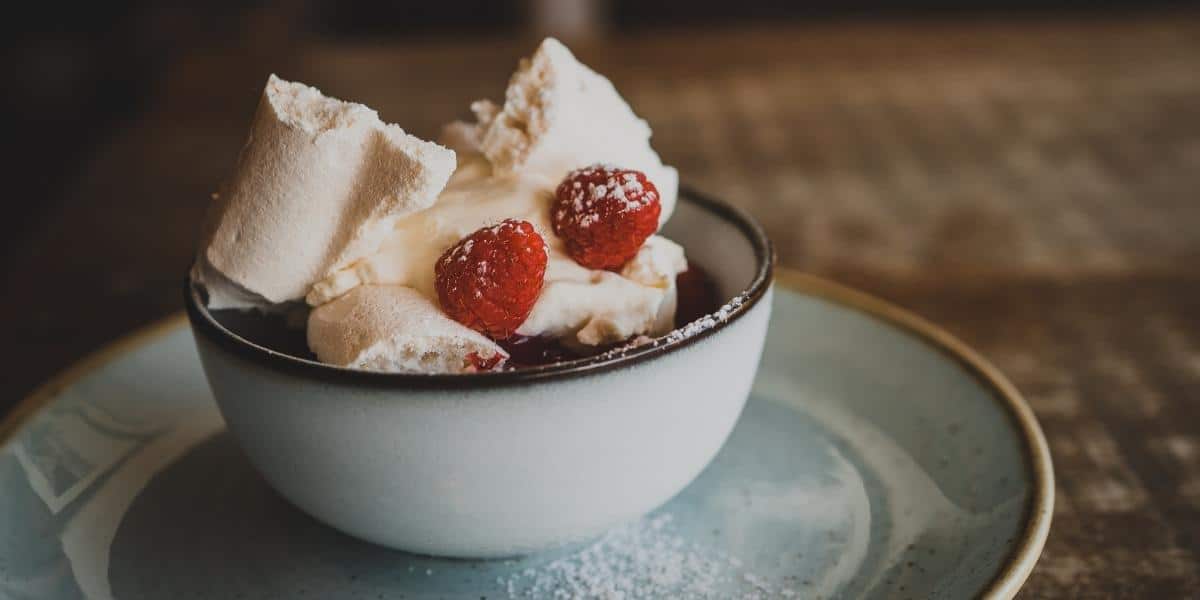 ---
Room for more? Introducing our new dessert pots… Each dessert is a big bowl of goodness. From sweet but tart Eton mess to creamy and indulgent banoffee pie- there's a pot for everyone. Crafted with flavour in mind these spring desserts are showstoppers. And the perfect way to top of your Working Boat experience.
---
To try all of these delicious dishes yourself book your spot here.