Our Favourite Vegan Beers
---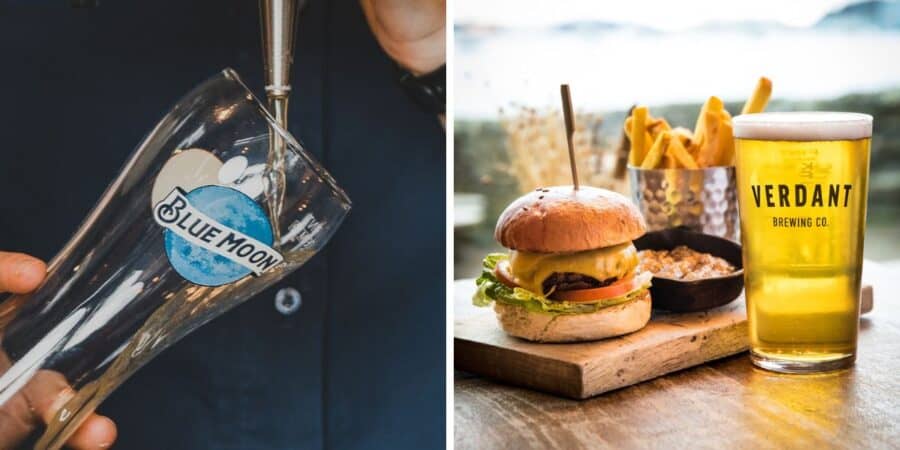 ---
Our favourite vegan beers
To celebrate Veganuary we've put together a list of our favourite vegan beers. 
And the best news? We serve them all in our cosy harbourside pub. 
---
Why aren't all beers vegan?
If you're trying out Veganuary this month, you may not have considered whether your favourite beers are vegan. 
In a nutshell, the reason that some beers aren't vegan is the use of finings.
Finings are substances used at the end of the brewing process which help to clarify the beer. Two of the fining agents that can be used are made of animal products – gelatin (animal collagen) and isinglass (fish bladders). 
However, with an increasing number of people going vegan, and more non-animal fining ingredients available, more and more beers, lagers and ales are classed as vegan friendly. Discover some of our favourites below! 
---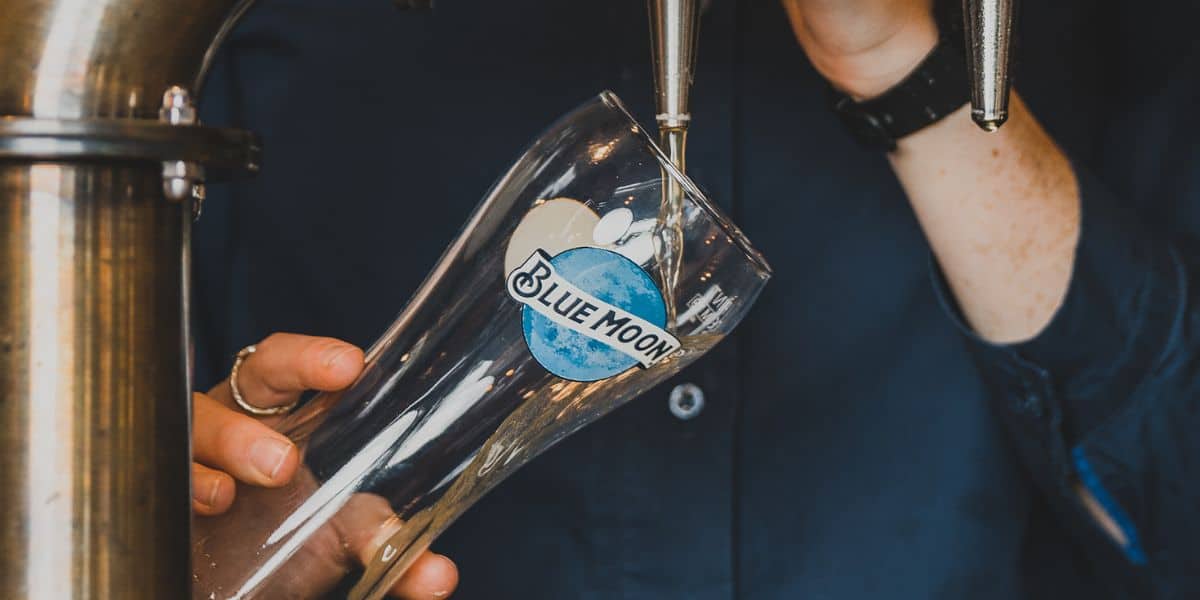 ---
BLUE MOON BELGIAN WHITE
This Belgian-style wheat beer is refreshing, citrusy and best served with a slice of orange. The beer doesn't contain any animal products and is completely vegan friendly! 
---
GUINNESS
The world's favourite Irish stout stopped using isinglass in 2018 and is now fully vegan. Best enjoyed with a portion of chips on a rainy day. 
---
A firm Falmouth favourite, Verdant's light bulb is refreshing, ultra pale and vegan! Verdant's brewery is based just a couple of miles away in Penryn making it a delicious local option too. If Light Bulb isn't your thing though then don't worry, as all of Verdant's ales are vegan friendly!
---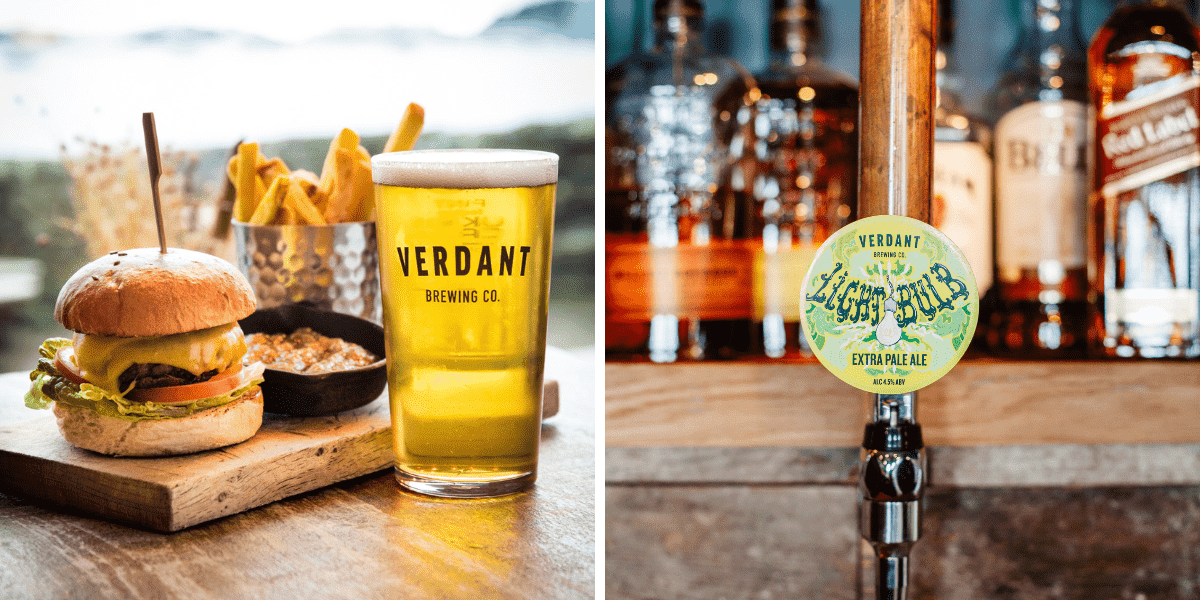 ---
313 REBEL CRAFT BEER
If a craft beer is more your thing, you can't go wrong with a pint of this clean, refreshing craft lager. Enjoy with our vegan Beyond Meat burger and rustic chips. 
---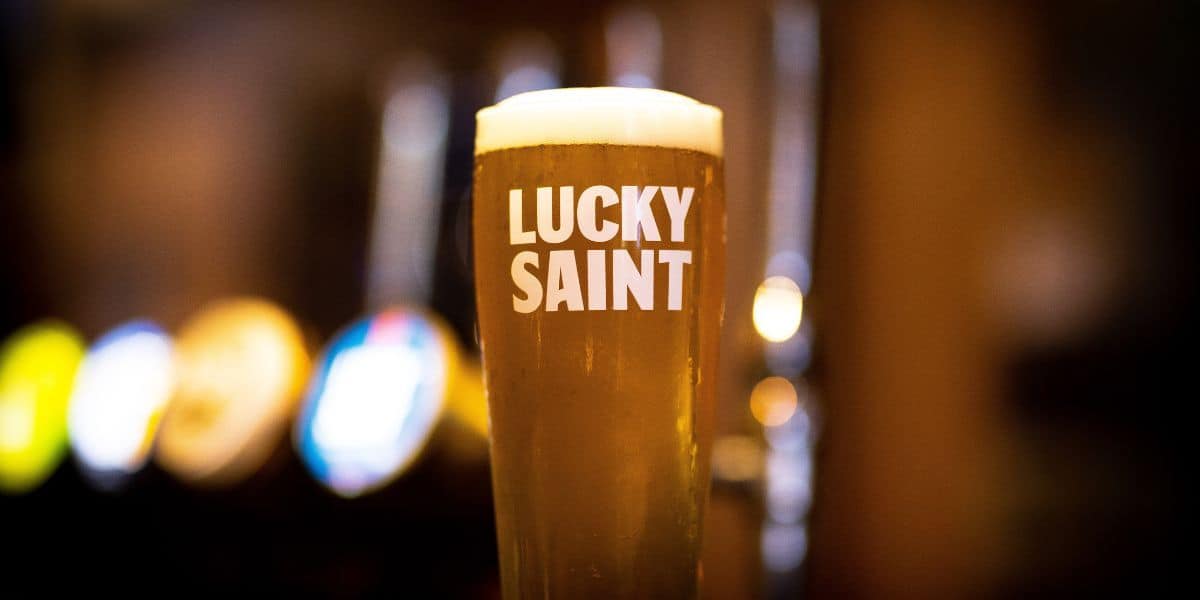 ---
Whether you're teetotal or trying Dry January this month, you don't have to miss out on a pint of refreshing vegan beer. Luckily, Lucky Saint, an alcohol-free lager, is also vegan friendly.
---
Why not try one of our vegan-friendly beers with a Beyond Meat burger? Every Wednesday throughout January and beyond, enjoy a house pint and a burger for £14.95.