What's on this summer in Falmouth
---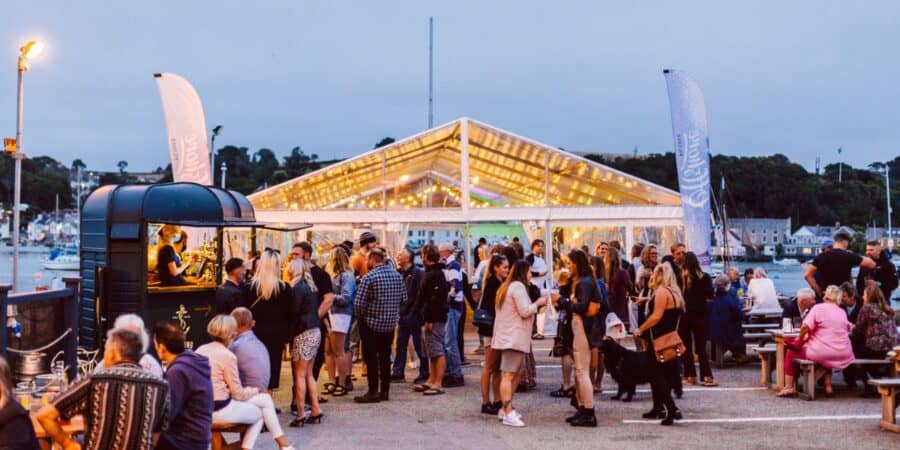 Summer 2023 in Falmouth…
From food festivals to music festivals, boat races and military displays, our coastal town is brimming with dates for your diary. 
To make it easy for you to keep track of, we have put together a handy guide to what's on this summer in Falmouth. 
---
---
26th-28th May: Falmouth Food Festival
Falmouth's first ever food festival launches this year. Hosted in the lower section of Church Street Car Park in the centre of the town, expect to sample a variety of Cornish food and drink, at the same time as enjoying local live music and other performances. 
Not much has been announced about the food festival yet but we know it's going to be sponsored by the local craft beer legends, Verdant, with plenty of their brews available to try.
---

---
16th-18th June: Falmouth International Sea Shanty Festival
Europe's largest free nautical music festival returns to Falmouth this June. Expect thigh-slapping, beer-swashing, shanty-singing good times as venues across Falmouth host shanty bands from around the world. 
Proud sponsors of the festival, our beer tent will once again be one of the main stages for this incredibly popular Falmouth event – so come down and join in the fun! 
---
Saturday 24th June: Armed Forces Day
Falmouth will be the epicentre of the festivities for the prestigious Armed Forces Day. Visitors will be wowed by 'Top Gun' style displays from the Red Arrows, whilst in town there will be a grand military parade featuring marching bands. 
Pendennis Castle will host a Proms-style music concert, whilst fireworks over Falmouth Harbour will put the icing on the cake. The whole event is free and includes a tour of a naval ship if you book via the website in advance. 
---

---
29th July: Dragon Boat Race
This prestigious national sailing race returns to Falmouth again this summer.
Setting off from The Working Boat pontoon, watch the brightly coloured boats  with dragon heads race up and down from The Greenbank shoreline. Best enjoyed with a cold pint in hand. After the races, we'll be joined for an evening of free live music from Winter Mountain in our marquee.
---

---
4th-13th August: Falmouth Week
Falmouth Week in August is the jewel in the pinnacle of a Falmouth summertime. A whole week of events taking over Falmouth – this midsummer week has lots to offer whether you're eight or eighty! 
The week kicks off on Friday 4th with the annual Pink Wig event which sees hundreds of pink-wigged people parade across the town to raise money for Breast Cancer Now. 
We'll be celebrating with exciting events on our very own private quay, as well as hosting live music from the Andy Quick Band in our marquee. 
On Saturday 5th join us for a good old fashioned Ceilidh dance from Karrygi Du, and on the following weekend visitors can get down and groovy to the sounds of Falmouth Soul Sensation or local band, Jonah's lift. 
There will be plenty of other events going on in the town throughout the week including live music at Church Street car park, and a family-friendly fun day. 
---
15th-18th August: Tall Ships 
The Greenbank shoreline is the ideal spot to watch the impressive Tall Ships races in August.
For the first time in nine years, this long-awaited event is expected to draw in the crowds along The Greenbank shoreline and beyond. In the days leading up to the race on Friday 18th August, Falmouth will play host to several days of celebratory shoreside events. 
---
 All our events are free to attend and the pub will be open as normal for lunch and dinner. See more on our What's On page.